TURNING PHOTOS INTO STORIES WITH LUBA GROSMAN
A look into the life of Luba Grosman, photographer, small business owner, and mother of three.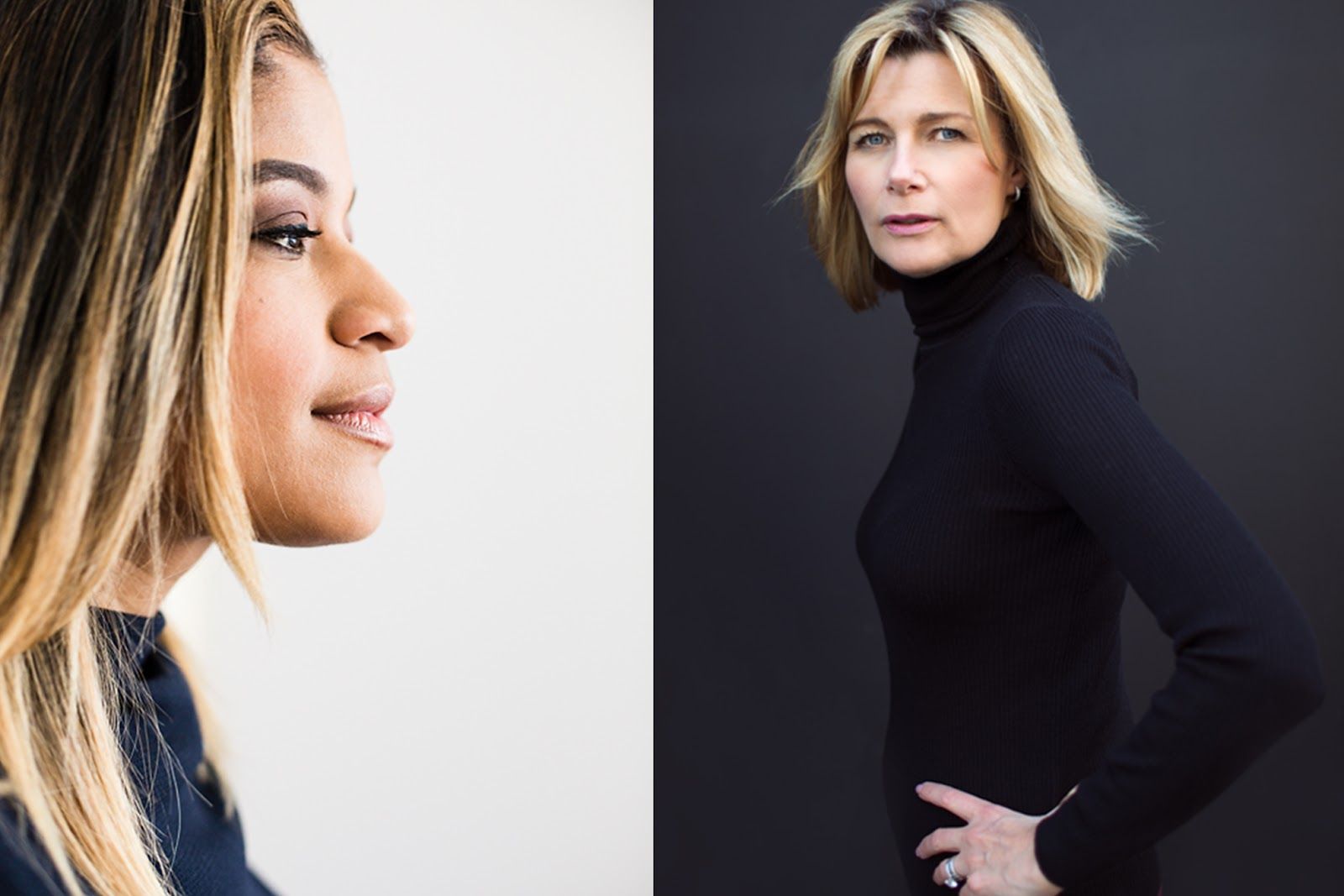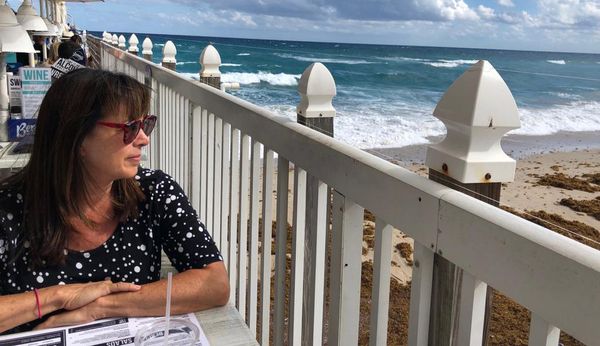 I became connected to Luba Grosman through veteran TUTR interviewees, Alicia and Lucia Civile. A talented photographer, with a knack for capturing real moments. Luba creates portraits that communicate how her clients want to be seen by the world. She captures real dynamic families, and creates photography for brands–– focusing on their vision to spotlight how they serve their own clients. Luba is a photographer who built her own business, Luba Photography, from scratch in New York City. Here's her story:
Tell me about your journey to become a photographer, and owner of Luba Grosman Photography:
The path to photography as a profession has been circumlocutions and had its share of ups and downs.  At 30 years old, after working in healthcare for ten years, I was so burnt out that I needed to consider what else can I do with my life. I started learning to draw and paint with the help of a coworker and an artist, then took several night drawing classes at Fashion Institute of Technology. One year later, I was accepted there into a full time Illustration Program. I wanted to acquire a skill set that would help me get started in a career of illustration. I was a full time student, working part time, a wife, and a mom to my two boys. Too many hats to wear, but it all worked out.  It was never easy to be a student, but really rewarding in terms of learning drawing and painting and meeting some great people who have stayed with me through the years.
When I graduated, my third child was well on the way, and the only work I was able to consider was freelance. I quickly recognized that getting illustration work was going to be very challenging and I studied Graphic Design to make myself more marketable. I took on a few projects but very soon realized that it was not for me. I spent countless hours at the computer doing, what felt like meaningless, mundane work - and made very little money. On the upside, I started to learn the business side of working for myself, how to attract clients, and setting boundaries. While life was taking its course and teaching me lesson after lesson, I picked up my dinosaur camera to photograph my kids.
I had been around photography for a long time through my father who has been a photographer his whole life. He took pictures of our family and printed them in the dark room he set up in our tiny bathroom when we lived in Moscow. Growing up, I never paid attention to his passion, but when I started to photograph, I discovered that his mind was a treasure trove of information - he knew everything from formal elements of photography to the detailed knowledge of the latest gear. Initially, I took a 3 hour class in camera basics and challenged myself to use it every day for at least 20 minutes. In a few weeks I was comfortable getting off AUTO mode and moved on to learning other aspects of creating an image. Having a camera in my hand was what I really loved, even though making images never came easy.
It has been a journey of never ending learning to finally make a decision to do photography professionally. It requires a shift in mindset - understanding the value of what I can bring to the table, collaborating with others to bring their vision to life, getting out into the world and letting people know that I exist and can be of service to them.  After trying a few different genres, I started focusing on three things - Personal Branding (how one wants to show her/himself to the world through a portrait) , Brand Photography, and Documentary Family Photography. Personal Branding and Brand Photography require identifying and translating the vision of the client into images and planning the shoot at a detailed level, whereas Documentary Family Photography focuses on capturing the humanity of being a family as it happens without any scripting.
All the genres incorporate creating portraits in variety of settings. The feeling of spontaneity and liveliness that every person possesses is something I work hard to communicate in my work. It is a way to let the subject's personality come through and is a part of the "look" of the photographs I create.


What does your dad have to say about your move into photography?
My dad has been my most valued teacher and my toughest critic. He is always frank with me, and tells me what he thinks in a very straightforward way. I'm always amazed by the insight he brings to his critiques and amount of information he knows and shares - not only about portraits, but also still life, lifestyle, architecture, landscapes.


Do you still draw or paint?
I do with my daughter, but I don't need it anymore to "satisfy my creative beast", it's not exciting. I love photography, it's so much more than just snapping a picture - it's about communicating what it feels like, not what it looks like - especially in family photography and my personal projects.  ​


Has social media affected your business at all?
It affects me to some extent. I've come to realize how much happens outside of my direct involvement, and to me, it's been a point of imbalance. I don't love social media, but I know it's important, because it connects me to others on their timeline. I send out my content with good intentions and trust that people view it. I often don't know who sees my posts, it's hard to see how it translates into real life interactions.
I prefer to meet and get to know people face to face and partially use social media as a place  to showcase my portfolio and connect to my acquaintances for further contact.

What do you wish more people knew or appreciated about photography?
For individuals and businesses alike, it is important to present themselves to the world in a series of well composed and executed images that communicate a clear message about them as professionals and service they bring to the client. It will help them stand apart in a busy marketplace and connect to their audience on emotional and intellectual levels. I was recently hired by a small, local gym in TriBeCa, Tribeca Gym, to create brand photography to show off the spirit of the place, sense of friendliness, focus on wellness and fitness across lifespan through personal training service, and original elements of the building. They were clear about their message and we worked on how to visualize the concepts and create a series of images to use on their website, in social media, and on their blog. In the current marketplace of gyms with poorly illustrated websites and unclear message, they will no difficulty standing out as a brand with strong presence and clear offering.

For any amateur photographers, interested to get started either for a hobby or more, what's your advice?
First of all - shoot what you love. Learn to shoot by shooting what you love, whether it's people or a landscape, or still life. Second - learn how to use your equipment and its limitations,  whether it's your phone or camera. Get off the AUTO mode and master the basics until you are comfortable with your device.
Once you learn to use your equipment and basics of exposure and composition, then it's time to focus on photographing different types of genres. Editing is an important part of the process, and will help you arrive at a "final" look of your photographs. No need to worry about creating your own style, it will happen on its own. Eventually a visual pattern will surface that will be distinctly yours.


What are you goals/milestones for 2018?
I would like to keep working on developing and expanding my business, fine tune what I bring to my clients and keep learning my craft. I dream of creating fine art family portraits in the studio, and have been looking at the work of my favorite painters for inspiration. Having a studio which allows me to create and control light opens up many possibilities to bring my vision to life.

Any advice to other photographers or creatives?
Starting your own business requires strong drive, readiness to work, and a strong support system. A financial cushion definitely helps, as things can be slow before money starts coming in. I don't think I can really give much general advice here, but feel free to reach out if you have any questions about photography.

​
See more of Luba's photography on her Instagram, Facebook, and website!