DISRUPTING THE GIFT INDUSTRY: GIFTS FOR GOOD
An interview with Laura Hertz, CEO and Co-Founder of Gifts for Good, offering premium gifts made by social enterprises or nonprofits.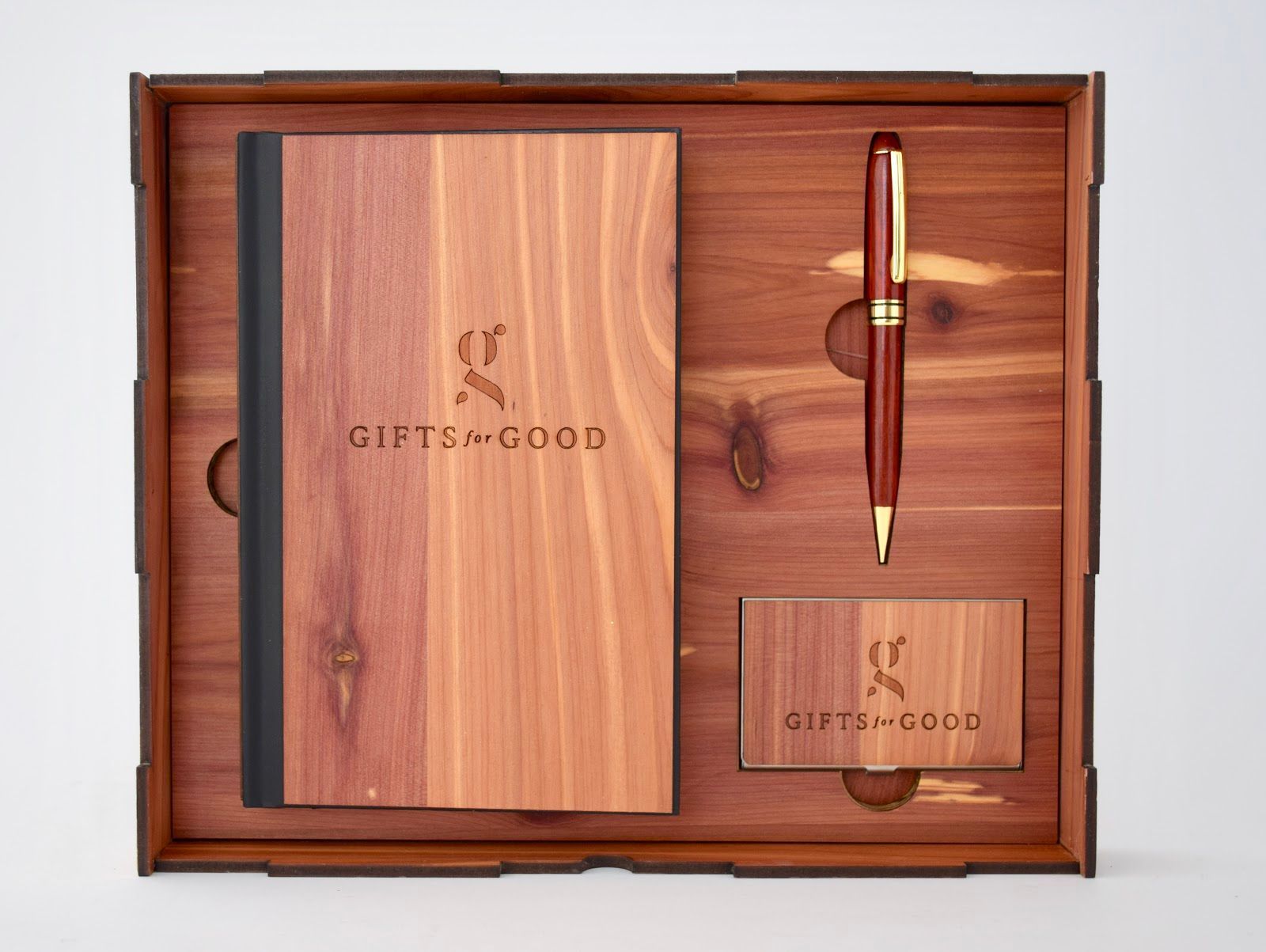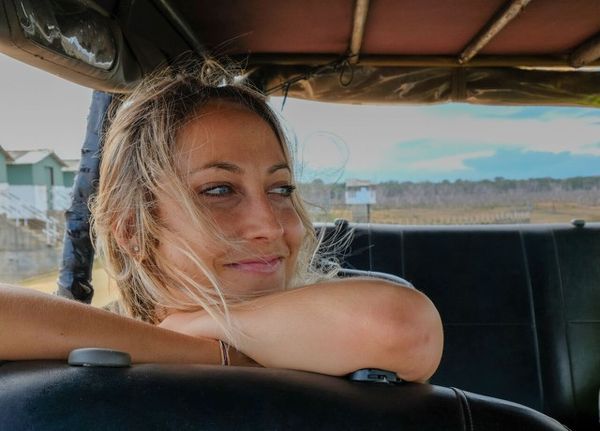 I was able to talk to Laura Hertz, CEO and Co-Founder of Gifts for Good right before the New Year. We grew up in the same hometown, and hadn't seen each other since we spent a couple of days together in Cambodia 6 years ago. It was amazing to catch up and hear all about her work and studies that led her to build her business, Gifts for Good. Here's her story...

Laura, it's great to hear your voice! The last time we were together was in Siem Reap, Cambodia in 2012. A lot has happened since then. Bring us up to speed!
Wow, I can't believe it's been that long! I'm currently in LA and have been for the last 2.5 years. Before that, I spent 6 years in the Bay Area at UC Berkeley, with a stint in the financial services practice at Deloitte post- college graduation. I came down to LA for school at the USC Marshall School of Business, and started Gifts for Good a year ago after completing my master's program. My co-founder Jerry and I met while at business school, and we spent the last year building out the foundation of our business. Our e-commerce site officially launched a few months ago, and we've been doing lots of good since then!

Tell us about Gifts for Good, what's the story?
I did a year of national community service work with AmeriCorps, and worked with Fair Trade USA. While in these roles working with nonprofits across the country, it became clear how much reliance there is on donations and grants, and how hard it was to raise capital and apply for government funding. Without that funding, these amazing cause-based enterprises couldn't reach a reach a greater audience and grow their impact.

While working in financial services, I noticed we'd give gifts to employees and clients; or we'd receive corporate swag at conferences and employee training events like water bottles, stress balls, keychains. It was all junk - things you would just throw away or never use, and that money spent was immediately lost.
I was in a program at business school specifically for social entrepreneurship - the intersection between giving back and business. It made perfect sense to bake in doing good into business gift giving. Billions of dollars are spent every year on gifts, and those funds can be used to change the world by purchasing high quality goods that people want to give and receive.
At Gifts for Good, we use product sales of gifts to scale up the reach and impact of cause-based enterprises. We offer premium gifts for companies and individuals that are made by nonprofit or social enterprise partners who make and sell their own products to support their mission. We bring products from 40 different cause-based enterprises to you in one place, generating impact in 65 countries. We're proud to be the only one-stop-shop for business gifts that give back!

That truly is a perfect intersection to discover. Who is your co-founder?
Jerry is truly the most interesting person in the world. He's a real estate investor, a serial entrepreneur, and a life-long learner. He's the only person I know who has an MBA, a JD, and three other master's degrees! He's climbed Kilimanjaro, trekked the Himalayas, Kenya, Zambia and Zimbabwe, hiked Machu Pichu, Easter Island, Bali, and Patagonia, tracked gorillas in Uganda and tigers in India and dog sled across the Arctic. He's made being a citizen of the world a significant life goal, and I feel blessed to work alongside him every day. He's over 20 years my senior, and Gifts for Good is his second career chapter.

So instead of companies buying crappy keychains, they can do what with Gifts for Good?
Gifts for Good takes a company's current gifting budget and enables them to give back in a unique way. U.S. corporations spend billions annually on gift giving (client appreciation, new hires, branded merchandise, corporate retreats, personal / professional milestones etc). By purchasing all gifts that give back, we're able to help them support charitable causes without adding a new line item to their budget.
We differentiate ourselves from typical corporate swag in the quality of our goods. Every gift we sell is premium, functional, and tells a story. We offer a complimentary gifting concierge service that helps you find the perfect gifts based on the recipient, occasion, industry, company, and budget.

How has it been going so far?
It's been an insane and interesting ride! Because nonprofits and social enterprises are making our gifts, there's a constant balancing act that we need to maintain. The faster we grow, the faster many nonprofits and cause-based enterprises have to make our goods; but keep in mind that many of our items directly employ disadvantaged groups, such as those transitioning out of homelessness or human trafficking who hand make soaps, candles, and leather bags. We need to constantly be aware of what growth means and looks like.

What's your day-to-day like?
It doesn't exist! Things are constantly coming up, and it has been a crazy holiday gifting season with a focus on a million different aspects of the business. From talking to clients about a bulk order and logo placement, to figuring out the logistics of shipping and packaging, to onboarding nonprofits and social enterprises to how our system works, and building out an ecommerce platform that works effectively with 40 different vendors. At the same time, I've been trying to get the word out with the press and am building out internal marketing campaigns. It's a constant cycle of build, measure, learn!

What's been the best as well as the worst thing about starting a business?
The focus on social impact and seeing it through is indescribable. I built a website, I established dozens upon dozens of partnerships for a company that didn't exist yet, and brought on some of the world's biggest companies within my first month of launching my website. In our first six weeks in business, we helped over 20,000 people. That's just crazy to think about!
Being my own boss is difficult. I had to recognize that the biggest barrier to success is myself. It's all about your personality as a founder and leader. Not a lot of people tell you that when you start. It's not your drive, it's your habits and how you work with people. I've had to focus a lot on myself and making myself better as a person and leader.

5 years ago, what did you think you might be up to? Has this idea been brewing? It's the perfect trifecta of your past experience and seeing something so simple.
A little over five years ago I was with you living in Asia, which is nuts! I have wanted to become an entrepreneur since I was teenager, and I have always wanted to help others in some respect. Living in Hong Kong and traveling around Southeast Asia five years ago after my time in AmeriCorps, I knew I wanted to help people of all races and nationalities and use business as a force for good... I just wasn't quite sure how!

What do you want to see happen 5 years from now?
5 years from now I hope that Gifts for Good really takes off. Right now we're focusing on business gifts, but I think that there's a lot more in terms of how to expand, gifting wise, for instance industry wise into the wedding / bridal market, and reaching more daily and single consumers. 1 in 10 retail dollars in the US is spent on gifts, so there's room to bring meaning and purpose there. Gifts for Good also only serves the U.S. market right now, and I envision bringing our business model into international markets in the future.
Personally, I'd also like to focus on teaching women entrepreneurs to bring more purpose into their lives. As a woman, I see a lot of women who want to do it but feel that they face a lot of barriers.

What are your go-to books, writers, podcasts, or habits that keep you inspired and grounded?
Books: Let My People Go Surfing by by Yvon Chouinard; The Power of Positive Thinking by Norman Vincent Peale
Podcasts: NPR's How I Built This; HBR Ideacast
Habits: First thing when I wake up, I write down three things I have to be grateful for, three things that would make that day great, and one daily affirmation. Right before I go to sleep, I write down three amazing things that happened that day and answer the question: "How could I have made today better?" The daily practice of gratefulness and affirmations helps me consistently ensure my happiness and stay focused on what matters.

Check out Gifts for Goods on Instagram @giftsforgoodhq and if you like their Facebook Page, they'll donate a meal to a person in need!​