A THOUGHTFUL SOLUTION TO A REAL LIFE PROBLEM IN TRAVEL
Interview with Jen Rubio, Co-Founder and CBO of Away, which produces modern travel essentials.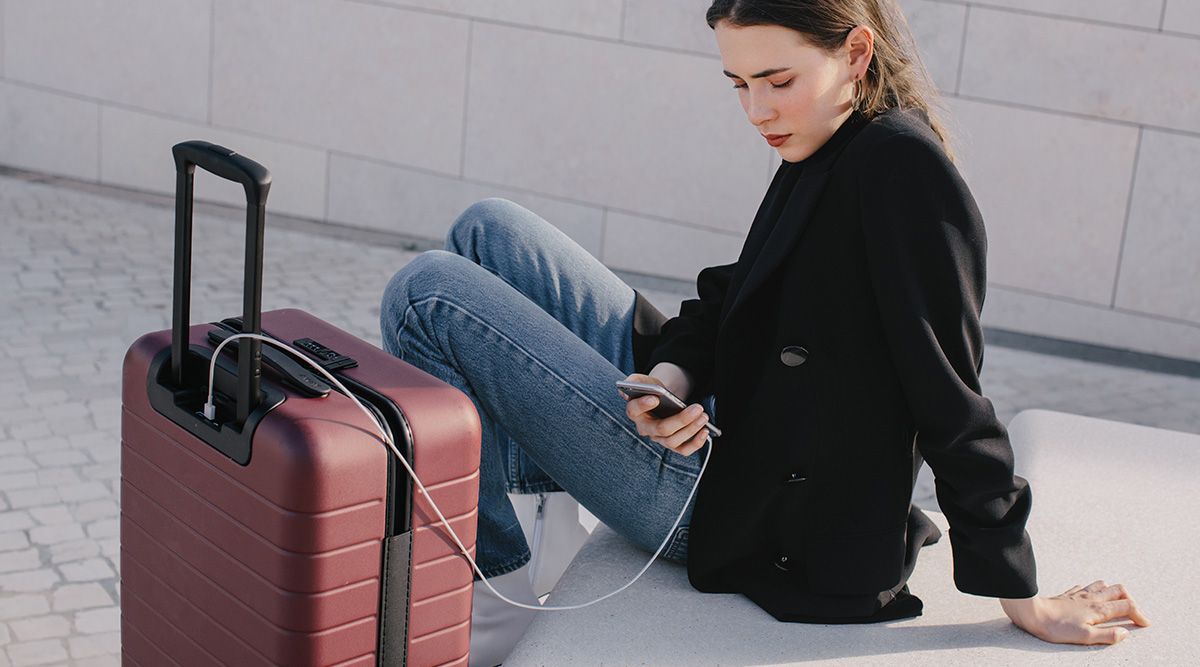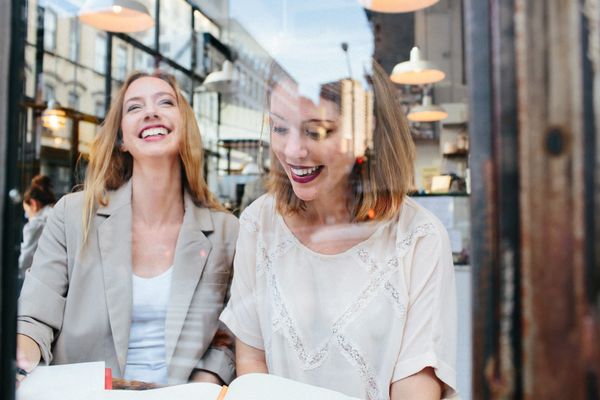 I had the pleasure of connecting with Jen Rubio, Co-Founder, President and Chief Brand Officer of Away, which produces thoughtful travel necessities for modern travelers, well known for their suitcases. A business stemming out of a real life need for change, Jen not only shares her business experience but also her advice to women entrepreneurs, her goals going forward and her favorite travel recommendations.
Hey Jen, it's great to connect. You and your co-founder, Steph Korey, have created Away, an impressive luggage company, which thoughtfully solves real travel problems. In one sentence, how would you describe the last two years?
JEN RUBIO: Steph and I launched Away in 2016 with one perfect suitcase and the belief that we could make travel more seamless by creating a range of products and experiences that would inspire people to plan their next trip, and today we've sold over 300,000 suitcases!

5 years ago, where were you and what did you imagine you'd be doing? Had the idea for Away been brewing for a while before coming to fruition?
JEN RUBIO: My whole career has been built around connecting brands with consumers—I've always been naturally interested in how people and companies communicate with one another. Before launching Away, I'd worked in several roles (both in-house and on the agency side) helping brands identify their unique point of view, and how they could share that with the world.

Five years ago, I was leaving Warby Parker after having been the Head of Social Media, overseeing partnerships, content, and social for the brand. I was taking what I had learned about brands and retail to move to London and do it at a global scale for AllSaints as their Head of Innovation.
The concept for Away wouldn't come for a few more years. The idea actually stemmed from a personal need. My suitcase broke while I was traveling, and the rest is history.

There are a lot of people with business ideas who either don't know how to begin or may be hesitant to. What would you say to them?
JEN RUBIO: Start now. Just do it. There's no playbook. You won't have all of the answers and you're going to make some mistakes along the way. The longer you wait, the further you'll have to fall if you fail, and if you're going to succeed, you'll need to be comfortable with a bit of risk anyway.
I think a lot of entrepreneurs are really stifled by the idea of failure, rather than embracing the fact that it's a natural (and even healthy) part of building a business. Being flexible enough to try new ideas, and resilient enough to land on your feet when they don't work out, will allow you to iterate and grow at a much quicker pace.
As a company with two women co-founders, the statistics weren't on your side—female founders got 2% of venture capital dollars in 2017. But you and Steph have raised $31 million! Why do you think you were successful, and do you have any tips for people seeking funding?
JEN RUBIO: Confidence was key for us throughout the fundraising process. It helped us to position every ask as one that was pitched as an opportunity for the potential investor, not as a favor they were doing for us. Pitching is just persuasion! You're aiming to show investors why it's a great opportunity, and why you're willing to work tirelessly to make it a success.

But don't be afraid to walk away from a potential investor if it doesn't feel like the right fit. It's important to pay attention to the cues they give you during those first meetings—the way they treat you in early interactions says a lot about how they might treat you down the line, so trust your instincts. Similarly, be grateful for the ones who turn you down; those quick nos allow you to iterate on your pitch and move on to your next investor meeting more quickly.

Storytelling plays a huge role in Away's brand awareness. You created a book with 40 interesting, creative stories, called The Places We Return To to launch the company, that sold out before you even had a physical suitcase. This is marketing genius. And now you've built out an in-house media arm that includes the Away podcast, Airplane Mode, and a print and digital magazine, Here. What do you hope people get out of these stories?
JEN RUBIO: The book wasn't just a tool to encourage customers to pre-order a suitcase, it was an introduction to who we were as a brand—we wanted the company to stand for something, and to inspire people to plan their next trip. Our storytelling efforts have centered around that idea from the beginning, and our voice is one that's as familiar as a good friend.
When we looked at the luggage industry as a whole, brands were talking about the features of their products, but none were talking about travel. At Away, we know that the difference between a good product and a good brand is emotion, and that context is everything. To that end, while the wheels or the zippers on our suitcases are great (and, really, just table stakes in today's economy given the incredible amount of choices consumers have), what gets people more excited is when they think about what they can do with that suitcase.
Whether it's through Here, our podcast Airplane Mode, or through the content on Away's Instagram, all of our brand channels are designed to showcase thoughtful content that tells a broader story. We're telling stories that don't exist elsewhere. Yes, you can find great recommendations for your next trip, but the content goes far beyond that. They celebrate the voices and experiences from people all over the world.

What's next for Away?
JEN RUBIO: We want to fix everything that's wrong with the travel experience. The business has really evolved over the last two years, and it's been incredible to see what the team has accomplished. We're expanding our product line, leaning into our media arm, opening additional physical retail locations, and listening to what our customers want us to solve next.
We believe that traveling can truly enhance your life, so we're on a mission to continue to inspire more people to do it. There's so much more we can do in the travel space—luggage is only the beginning!
What is your communication like with your customers? How do you respond to their feedback?
JEN RUBIO: It's the foundation of our business! Before we even launched, we spoke with hundreds of travelers (potential customers!) to understand what they might want out of a suitcase. We used that feedback to design The Carry-On, and we haven't stopped listening since.
One of the biggest benefits of our direct-to-consumer model is that we're able to maintain a constant feedback loop, which means we can react in real-time to give our community what they're asking for. We've prioritized listening to their feedback as a primary driver for considering the business' next steps—they're helping to inform which products we create next!

You grew up traveling the world, and you've lived in several places—in New York and London most recently. What are your favorite places in the world, and what destinations are next on your bucket list?
JEN RUBIO: My favorite place in the world is Tofino, British Columbia. I have a serious love for the Pacific Northwest (I recently wrote a love letter to Vancouver for Here), and Tofino is like a small slice of heaven on earth for me. After that, my favorites include Cape Town, South Africa and Palawan in the Philippines.
Next on my list are Namibia and the Faroe Islands—both are beautiful places that I've been meaning to visit for far too long!

I travel a lot, and am currently on the road/plane for the next couple of months. A lot of my friends wish they could travel more but never do because they don't have time or it's too expensive. What would you say to them?
JEN RUBIO: I know that I'm incredibly lucky because my role at Away requires me to travel and regularly takes me to so many amazing places, and I also know this isn't the case for most people. But if you're like me and love to travel, there are a few tricks I've learned that can help you make the most out of mixing travel with your busy lifestyle. If you're traveling for work, try to add an extra day or two at the beginning or end of the trip to explore and experience the area. Websites like The Points Guy can help you find last-minute travel deals; if you're looking for hidden gems and the best things to do in different cities, magazines (like Here!) can help you discover those. I'd also say embrace day trips! For me, that might mean taking a morning train to a town in upstate New York—meaningful travel doesn't have to cost a lot of time or money.

Of course you must travel with Away luggage, what are other products that you wouldn't travel without?
JEN RUBIO: I always travel with at least two pairs of headphones—Bose noise cancelling ones for drowning out a range of disruptive plane sounds, and Apple AirPods for taking crystal clear calls no matter where you are. If you're heading somewhere where you don't speak the language, I'd also highly recommend the Ili translator. It's small, works offline, and its one-way translation allows you to speak into the device and play back an accurate, fast translation. Supplements are also great for keeping your immune system in check, and I'm a big fan of Four Sigmatic Chaga Elixir because they make individual packs that are easy to throw in your bag and mix with water or whatever liquid you have on hand. Lastly, I always pack a hydrating mist because air travel is incredibly dehydrating for your skin. Right now I'm loving Aesop Hydrosol Immediate Moisture spray.

What are your go-to recommendations for entertainment while you're on the move? Books, podcasts?
JEN RUBIO: I take The Great Courses audio classes—the last one I did was a 20-part course on classic mythology. For podcasts, I can't get enough of NPR's How I Built This and Sophia Amoruso's Girlboss Radio. It's always interesting to hear about other entrepreneurs' journeys, since no two are the same!

Check out the Away Collection, and get inspired through their Instagram, magazine, Here, and podcast, Airplane Mode.