FAIR TRADE AND TEXTILES IN JAIPUR, INDIA
Interview with Jeremy Fritzhand on fair trade and entrepreneurship in Jaipur, India.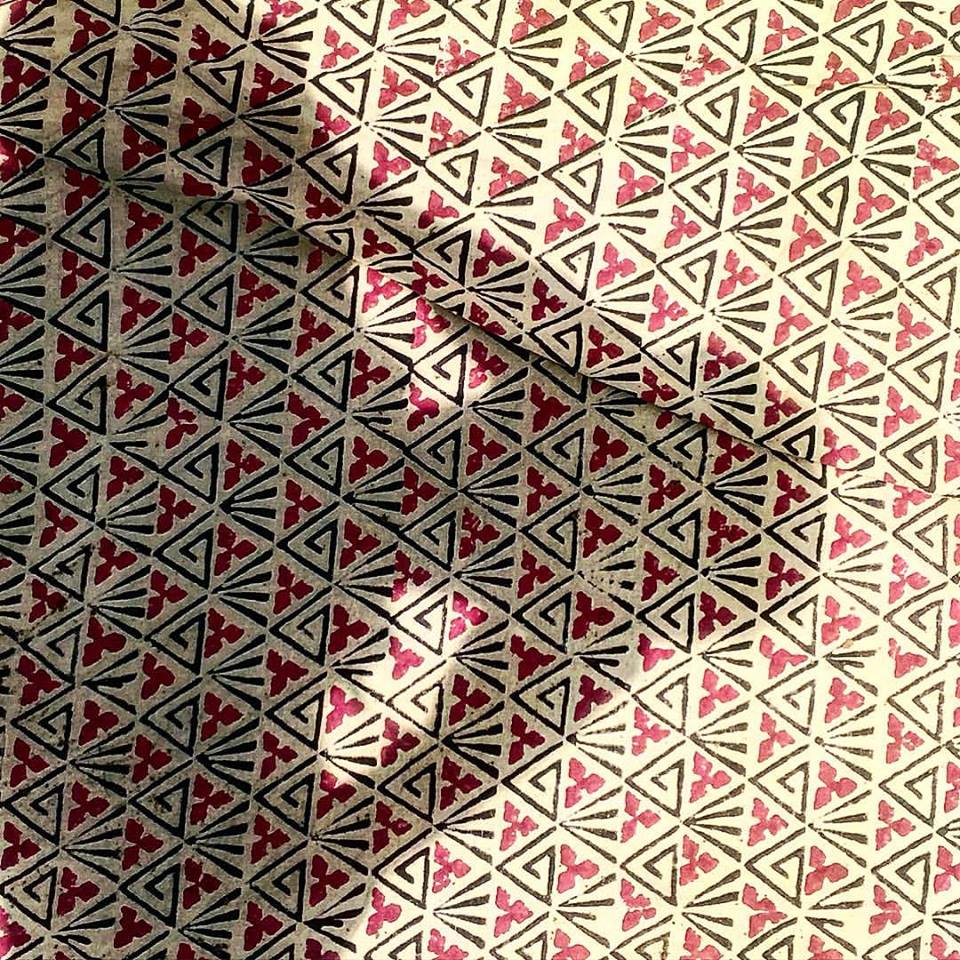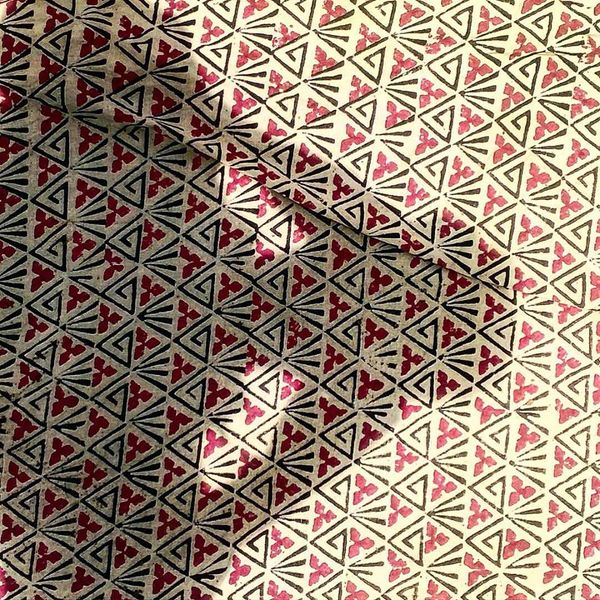 Jeremy Fritzhand and I met 9 years ago at Union College. He graduated and moved to Bagru, India, a village dedicated to the production of textiles, 20 miles southwest of Jaipur. As a Minerva Fellow he founded Bagru Textiles and was there for 3 years, helping artisans gain control over their work by implementing a digital presence and connecting them with buyers internationally. After returning to the US to pursue his MBA, he took a one year contract with an international sourcing agency, traveling to Hong Kong, Bangladesh, Sri Lanka and Vietnam. He has since returned to Jaipur, where he launched Studio Bagru.
Thanks for Skyping with me this morning, it's 6:30pm Friday in India. I want to hear all about your new venture in Jaipur but first let's backtrack to 2009. Your first time in India…
I was on a term abroad in December 2009 with an Anthropology Professor who had done her fieldwork in Bagru in 1999, so while we were in Jaipur we did a day trip to Bagru. At the time, Vijendra Chhipa was the the secretary of the Bagru Printing Society, an organization operated by the whole Chhipa community. Chhipa literally means to print. So, we spent the day seeing the printing process, and at the time I really wanted to apply for Union's Minerva Fellowship, so I saw this opportunity - I could help start a company and bring designers to Bagru. That was the concept.

So, you went from opportunity to concept, then what happened?
I got back to school, pitched the idea of moving to Bagru and living with Vijendra to my Professor and Vijendra, and applied to the fellowship. I also bought fabric and made a custom suit with block print lining to prove that we could make products and sell them. I got the fellowship and moved to Bagru in June 2010.

How was the first year?
I learned a ton about the printing culture and process, the demands for fabric, the market, the people around the world sourcing it, what different raw materials were being used.

At the time, where was the demand?
There's a huge domestic demand, that's where a lot of the production is going. Over the last 60 years block prints have been exported on a larger scale to more and more countries. A couple of brands really started to flourish with block print textiles and home textiles: Anokhi and Fab India.

What do you like about apparel?
Designing and manufacturing a product that people can wear and express themselves with is really fun, and block printing is an art that I love.
It's an expressive style, I like the hand made block printing art. I think it's something more people are getting into as the consumer wakes up to the side effects of the mass consumption of apparel, like fast fashion retailers. I think people are just starting to realize that just cause it's cheap, it doesn't mean you buy it.

In 2014, you stepped down as founder of Bagru Textiles. Was that a natural step?
At the end of 2013, 3 years in, I returned to the US to pursue my MBA. I knew the business was in good hands with Vijendra and had confidence in the Minerva Fellows who would still be part of the operation. Right now, Vijendra has a great partnership with a few US buyers that are sourcing quilts, pillowcases, scarves, rugs, and such for stores in the States like J. Crew. It's crazy how much people want to do sourcing here.

Are you at all involved in a way today?
Vijendra and I are still close but no involvement anymore. He established quite a healthy client base that he works with very often. He got a lot of publicity. This trend towards eco friendly, socially responsible sourcing and transparency is huge, and the last couple years of Minerva Fellows increasing his brand awareness on the digital side sets him apart from others.
So, after business school at Thunderbird School of Global Management, you joined a global sourcing agency, which is what exactly?
The company I worked for is one of the largest apparel sourcing, manufacturing, and supply chain companies in the world. They mostly handle sourcing for brands like Express, Lane Bryant, Abercrombie, etc.

What'd you do for them?
I came on board as International Management Trainee. I started in their design and client facing office in NY, then Columbus, OH, which is where their headquarters are, and then moved between Hong Kong, Vietnam, Bangladesh and Sri Lanka in the factories on production management and improvement.
The orders they received were on a mass scale, like minimum 50,000 units per style per color. Factories had 2,000 sewing machines, outputting 10,000 garments every day. It was really interesting seeing the opposite side of the spectrum. That dichotomy was incredible. I learned a lot about managing such a huge scale.

What about the fair trade aspect?
Factories are not great for the environment, and this manufacturing goes along with the buy and throw mentality, but at the same time, a lot of these places don't have access to other consistent jobs that pay well and provide some service in the community. There are strict compliance laws to follow, as you have of course heard about in the news about terrible factory fires and what not. My perspective was definitely opened up.

And you stayed for your one year contract and then what?
I got a call from the fellow in Bagru in October 2015, Davis, and he said, you should really come back. I stayed in Jaipur for one month and saw an opportunity to scale the idea of Bagru Textiles by fostering an environment for young fashion designers in India who need a comfortable place to work, so the concept of Studio Bagru was conceived.
You get an idea, and you go with it. Lots of people get ideas that they don't run with. What would you tell someone who has an idea and doesn't know how to proceed?
I tell them it all starts with an idea, and then based on that idea you have to figure out how to make it work. If you want to travel or work abroad, figure out what you'd like to do. Even now, I'm trying to figure it out. I've seen this opportunity here in textiles and apparel, but I'm constantly finding things I enjoy and it's never in one place.

Of course. So, Studio Bagru was born. It's an Indian or US company?
On February 17, 2016, Studio Bagru Private Limited was founded and registered in India. We have 4 directors: Curt, Davis, myself, and Devraj, who is my close friend, he's also Indian. We got our import/export certification, tax IDs set up, everything ready. Studio Bagru US is registered but not currently operating as a business.

Excellent. And what's the pitch?
Studio Bagru has three main facets:
Customer facing: We have a boutique that features 5 young Jaipuri designers who are just getting started. It's women and men's wear, home textiles, etc.
Design studio space: We're trying to develop a coworking space for fashion designers.
Sourcing: To help people make their designs in India with artisans and printers we work with.

What's a typical day for you?
Today, we got swatches together for two buyers who wanted to learn more about the types of fabrics we use. One person in Goa and another in Michigan. We recently worked with one of our manufacturers to create yoga slings.

And life in Jaipur, are there many other expats?
There's a booming expat community here. Lots of people come for art and design work, there are a lot of people doing sourcing, there's a big UK company for furniture design that send over quality controllers, production managers, and designers. There are also people who work at NGOs and in tourism.

Are there lifestyle or communication antics you've adopted from India?Patience is huge here. No matter where you go, there will always be communication gaps and cultural differences. While in india, I have slowly familiarized myself with doing business here. Being considerate and open minded is key.

What do you miss about living in the States?
I miss a lot of things. I miss the availability of many types of restaurants. I really miss avocados too.

Think you'll be in Jaipur for a while?
At least a year or two.

Thanks Jeremy, maybe I'll come visit and see what I can do there…