ZURI, AN ETHICAL FASHION BRAND BUILT IN KENYA
An interview with Ashleigh Miller about co-founding her company in Kenya and launching shops in NYC and San Francisco.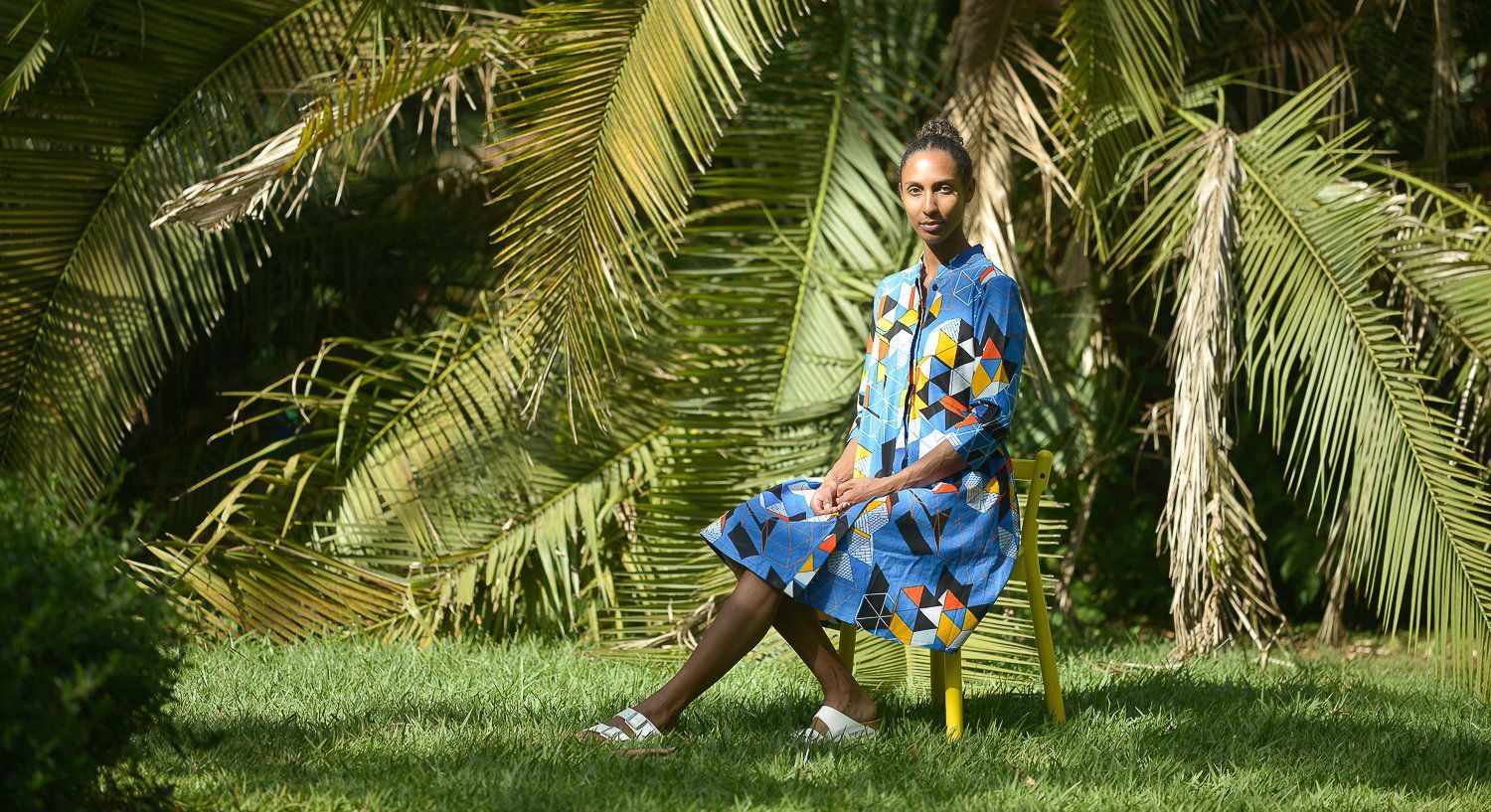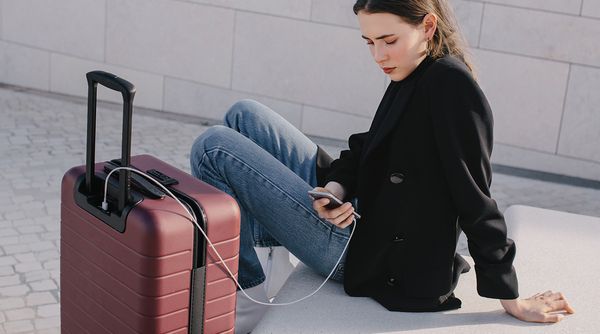 It was a joy to interview Ashleigh Miller, the Co-Founder of Zuri, an ethical fashion brand built in Nairobi, Kenya with Sandra Zhao. After launching three years ago, they've found incredible success with brick and mortar shops in New York and San Francisco, with their #justonedress concept. They design easy, beautiful dresses from East and West African textiles for every body type. Zuri practices ethical and sustainable manufacturing. Here is Ashleigh's story on starting a business, their goals, advice to budding entrepreneurs, and more.


​To start, I'd love to learn a bit about your background - how you ended up in Nairobi, and what you were doing before starting Zuri.
Before Sandra and I started Zuri, I was a rug dealer specializing in Persian and Turkish carpets and kilims in NY. In Jan 2015, I moved to Nairobi with my husband, our 4 month old baby (who is now 5 years) and our two dogs. We still have the dogs, who are 12, and we had a little girl here in Nairobi who is now 3. The move to Nairobi was a big one, but the decision came easily! My husband was a Peace Corps volunteer in Kenya back in 2004-2006, and we had been here many times together since. I loved visiting, and when he got a job offer in Nairobi, it seemed like a good time to start something new. We had been in New York for 10 years, and I was pregnant with my son, so the space and the outdoor life here really appealed to me.


Coming from antiques background, specifically rugs, what main principles have crossed over between goods and clothing/fashion?
Great question! Running a small business prepares you for a lot of things in life, the most relevant of which is running another small business. I felt pretty comfortable opening a commercial retail space in New York, which was helpful. I also think that, personally, I had an eye for filtering very quickly through piles and stacks of textiles (almost like speed-reading), so I have found that the sourcing aspect of our business comes pretty easily to me. However, having come from the persian rug world, which is very much an in-person business, e-commerce was totally new to me, so we did have to figure out systems for shipping and returns. The main underlying principle that applies, I think, is that whatever the business may be, you have to figure things out for yourself and you have to be comfortable knowing that you will not be prepared for most of the new experiences you have. There's a lot of googling and there's a lot of intuition.


You and your co-founder, Sandra Zhao, started Zuri under the idea of "just one dress" an item versatile for many aspects of life and body types. Speak to that concept and why it's your motto?
Yes! This concept ultimately stems from a sense of laziness that Sandra and I both share (as well as our strong aversion to wastefulness). We just wanted to create something that would simplify women's wardrobes. We figured it should save time AND space. By having the same dress in a few prints, you wouldn't really have to think about putting an outfit together, and if you chose to make it your uniform, you wouldn't need any other clothes. We also designed it so that if you did want "just one", you could wear it several different ways and it would look like a new outfit each time (tunic, dress, jacket, or skirt). It's super durable, and machine washable, so whether you're wearing it to a cocktail party OR (as we often do) unloading boxes, it works! We also wanted to make something that was universally flattering, so we played with the pattern a lot at the beginning to ensure that it looked great on women ranging in size from XXS to 2X. So, whether it's "just one dress" per person or "just one dress" for all, the motto works for our concept.


I understand that the textiles you source, and the featured patterns are limited, how was that affected your business model? Have you taken note of any interesting buying patterns (no pun intended) to what are more or less popular based on the season, or other fashion trends?
Absolutely.

Our business model was not designed around the principle of scarcity, but it ended up driving the frequency with which we had to release prints, as well as a monthly production cycle instead of a quarterly one. We have to buy prints monthly, and because we're buying fabric on the equator, the prints are not seasonal. We've had to start stockpiling and saving prints for times when we think they'll be more relevant to other parts of the world. For example, if we have a print that is heavy blues and browns, we'll probably save it for sometime in the fall or winter. If we have a print that is yellow or white, we will save it for spring/summer. As far as fashion trends go, we are fairly immune to that (since we only have one style), but I would say we are a part of a growing maximalist trend that is fun to see.

How have you found the experience of living in Nairobi, while opening shops in NYC, San Francisco?
Sandra and I have defaulted to doing the work associated with our respective locations, so she's really doing most of the heavy lifting managing the order flow, the teams, and the stores. We joke that we're each better suited for the other's job--she's much more organized and detail oriented, and loves the behind-the-scenes work. Whereas, I love spending time with customers and being in a shop, and struggle a bit with record keeping, multi-tasking, and planning. That being said, we both need to be where we are, and we're making it work! As for the shops, we're very lucky to have amazing teams in both locations, and we're in touch constantly throughout the day (and my night) on Slack and WhatsApp.


What has been the most challenging aspect of launching Zuri Kenya? And what is the most rewarding?
When we launched, we were extremely lucky and had a nice press piece in the NYT T Magazine, which really set off our US business. I would say the most challenging aspect at our launch, given the demand driven by the NYT, was the timely delivery of our pre-orders, as well as earning and maintaining the trust of our initial customers, who had never heard of us and who had pre-paid for some very late dresses!! Sandra and I were both living in Nairobi at the time, so we were really far away from all of it, and it was hard to wrap our minds around.

The most rewarding part of this process by far was getting to know Sandra, who is absolutely incredible. When you're in a pressure cooker of a situation, your true colors really show, and you see how you work together. Sandra kept us moving forward in a calm and systematic way, and we both defaulted to the things we are best at. We established a real trust through that process (trust that we would both hold up our end of the bargain, trust that we would speak directly, openly, and many times critically to each other and not suffer hurt feelings, and trust that we both had the same vision for the business). We also share a sense of humor, which has gotten us through some really intense times. I am grateful for her every day!


What feedback have you gotten from Kenyans and people you've met in Nairobi? Is there a shared sentiment to see Americans and well known people like Hillary Clinton dressed in an East African textile?
We started in Kenya, and it's extremely important to us that everyone here feels proud of what we're doing. We've had a ton of support here, and people are really excited to see something locally made on such high-profile profile people as Hillary Clinton (as are we)! Though I will say that if Michelle Obama were ever to buy a dress, that would be the thrill of a lifetime here in Kenya, where Obama textiles are still being printed!


A lot of your original and ongoing success, I gather, started through Instagram sales. Did that surprise you? How has virality and digital business affected your business model (and perhaps your lifestyle)?
That's true! In Kenya, people are super active on Instagram. WhatsApp and Mpesa (mobile to mobile payments) have been absolutely integral to our business. It allows us to work with weaving groups in extremely remote areas, and pay them immediately, no bank account necessary. It's given us a ton of flexibility as well in this regard, because we can communicate with our dyers in Dakar from here in Nairobi quickly and visually. As for social media, it's really shaped the way we source and produce our dresses--we might post a photo of a print and our customers will tell us if they like it or not, and how they'd like to see it made, which is really helpful and takes me out of my own head a bit.
After closing in on your third year with the company, what have been your main takeaways?
The main takeaway generally is that no matter how much you might love something, evolution and change is necessary in order to keep it moving forward. We don't have a regular season cycle, and we make basically one style, so it really pushes us to explore new fabrics and new techniques, which has been really interesting for us as well as for our customers.

One more takeaway for me, which relates to the first point, is that if we're getting bored, you're getting bored. This business is a reflection of what we are interested in, what we're thinking about, what we like to see. It's really important for us to keep traveling to new places and learning, so that we can share our experiences with our customers. Once we feel like we totally understand what we're doing and know what's coming next, we move on. Unpredictability is interesting!


What do you and Sandra hope to achieve in the next 3 years?
We'd really like to expand our frame of reference, and create more community experiences. We're working on adding a small concert series at our stores, and we plan to start a book club. We will probably open one or two more retail locations, but part of the beauty of social media is that our community can be extremely spread out and diverse, while still staying connected. I think we'd love to see more of our customers getting to know each other. For example, I recently had one customer email me that she had become a big fan of another customer's artwork, which she noticed in the comments of one of our posts! One lived in NY and the other in SF, but she started following her on Instagram, and now they know each other!


What is a typical day in the life for you running Zuri?
Depends! I go to Tanzania every 3 weeks, so those days start early and end really late. I shop all day, grab a quick bite, and then do my work in the evening. In Nairobi, I drop my kids at school around 8:30, and then take an hour in the morning to myself. I usually have coffee outside and just daydream--it's the only quiet time of the day! After that, I head out to do my work, and grab the kids on my way home. I take a few hours in the evening with the kids, and then I might catch up with Sandra and take any calls that are scheduled with the US in the evening. We also do photoshoots each month, so there are a few days each month when I'm busy with that.


Talk a bit about life as an expat in Nairobi. What has been surprising about life in Kenya?
Nairobi is a fabulous place to live if you have kids. It's green, you're always outdoors, and you're a short trip away from some incredible places. Nairobi keeps changing, and there are some really interesting venues for art and music here, like the Alchemist and Kuona Artists Collective.


If you could give advice to someone with a business idea, unsure of how to kickstart it, what would it be?
The most important thing when you start a business is that YOU believe the business will be successful. If you assume you'll never get to scale, you'll never get to scale. But if you push hard for PR, you have a message you're clear on, and you have a plan in place for large-scale production, then you'll be ready for it when it happens. Imagine you're building a house, and you buy a few 2 x 4's and some spackle. That's not really going to be a house, you know?

Also, I'd suggest reaching out to everyone you know who is even remotely involved in your industry. Don't be shy--get friends to hook you up! People are happy to share what they know, and everything you can learn is helpful.

Finally, I think it's best for your business if you bootstrap it yourself. If you don't have a net to fall into, you'll be forced to keep it profitable from the get-go, which will drive growth.


Are there any brands that you partner with, are inspired by, or would recommend, that also work with sustainable partners, advocate for ethical conditions, and create a product with a mission?
Yes! We really love what Blockshop is doing in Jaipur, and we also love working with AAKS in Ghana -- she is AMAZING.


Check out the Zuri collection on Instagram, @zurikenya, or on their site.