MAKER'S STORY WITH NOVA LITA VINTAGE, UPCYCLED FINE VINTAGE JEWELRY
A conversation with Leigh Loosbrock, Founder and Maker of Nova Lita Vintage. Read her story and take on her first year of business during a pandemic.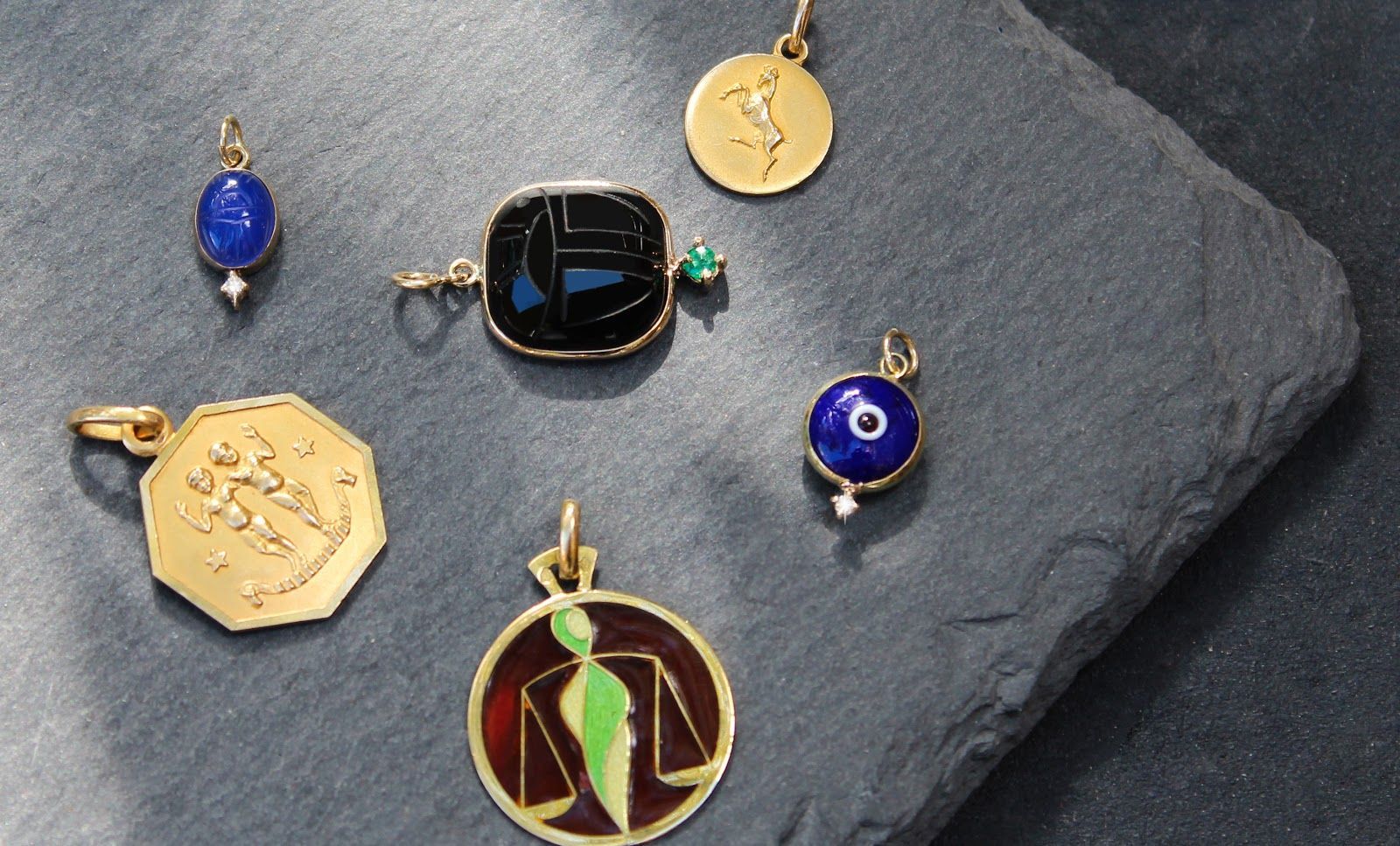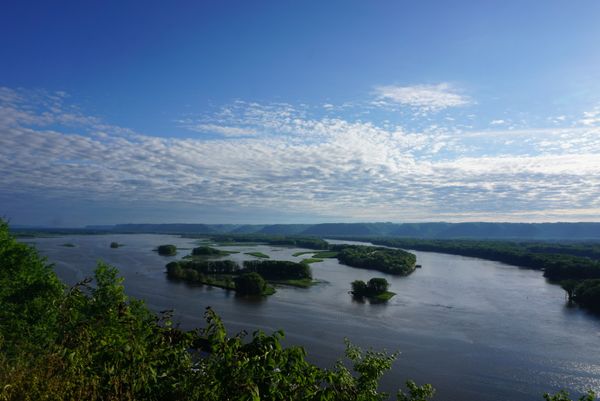 Leigh Loosbrock is the Founder of Nova Lita Vintage, a fine, antique jewelry store that sells affordable one-of-a-kind, upcycled pieces, all handcrafted individually. Read to learn Leigh's story, and understand her craft to commemorate her first year in business.

Tell me about your background and how you came to found Nova Lita:
A year ago I was working in fashion, trying to segway out of a role that I wasn't happy at. I was working with unique vintage pieces, with an expertise in e-commerce, accessories and vintage.
Jewelry and vintage pieces have always been something I'd been interested in. Often, I'd look for myself and just see mass manufactured or expensive price tags. I wanted things that were one-of-a-kind so I started to source and create pieces for myself.
What started originally as a side project for me, a creative outlet, grew into wanting to create special, luxury jewelry for others at an affordable price. I was recycling and repurposing vintage stones, flexing my creative muscle, and the more I got into it, the more positive feedback I received, and Nova Lita grew from there.
How has the process been of starting and running your business?
From a creation and brand aspect, I love that I can take the business in the direction that I want. When you work in a creative space and you're working for someone else's business, you might not agree with their aesthetic but you have to comply and please. But it's my company, and it's my vision that I'm nurturing, everything is up to me, which can be a lot of pressure too.
On the business side, registering my business, the random issues that come up with working with challenging customers, dealing with shipping. I've had to learn how to do all that, and accept that a lot of it is out of my control. Shipping a product on time can be hard, especially when instant gratification is expected. Specifically during Covid, there have been incredible lapses in shipping, so it's a lot of expectation setting and trial and error. When any issues like that arise, I have to prove that I'm a human being in order to appease customer's frustrations. It's been a challenge to create a work-life balance.

It's hard to know when to turn off. My dog, Nova, is a great way to take a break and reset, but it'd been hard to know how to stop and recharge. I'm going to continue to work on that for myself.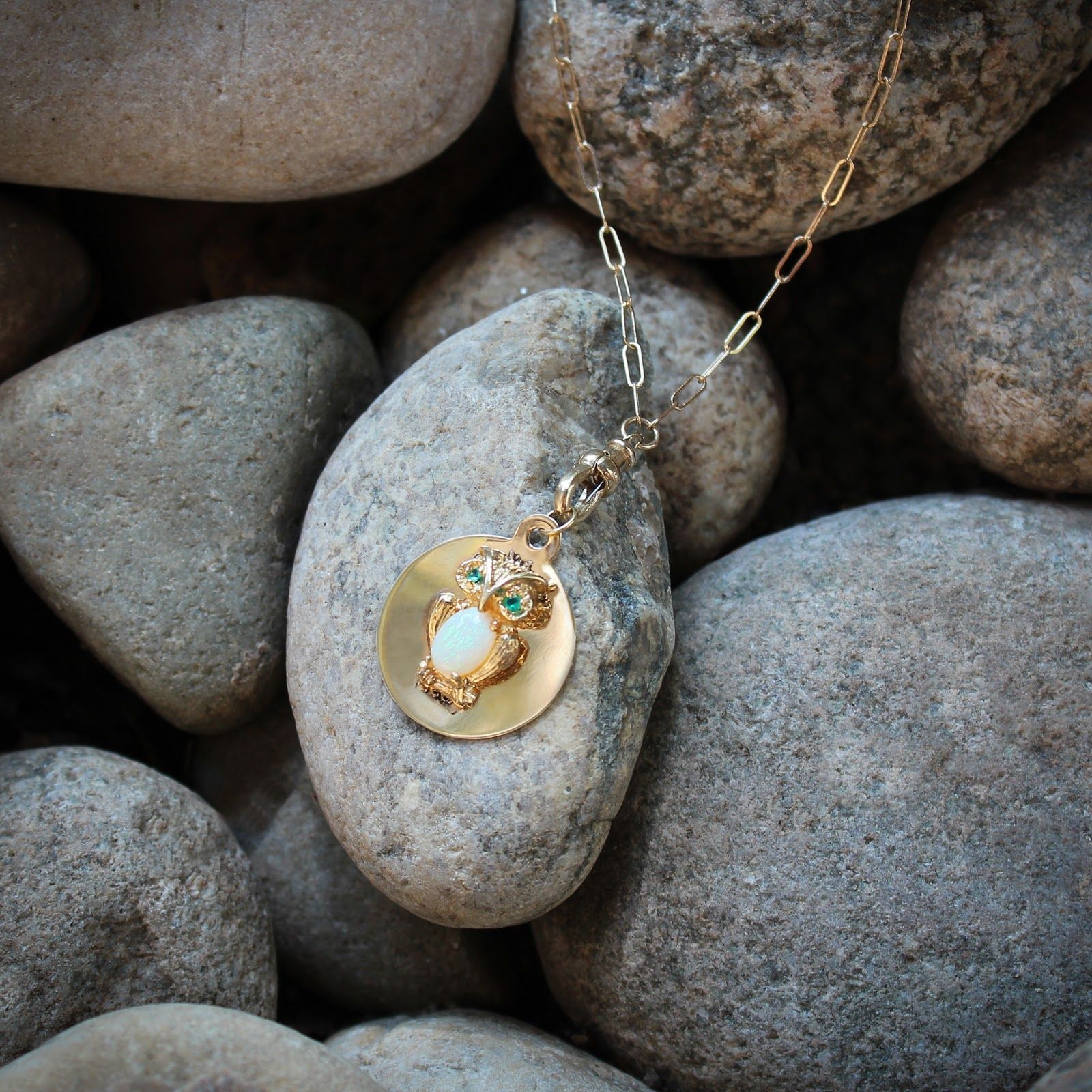 Have you always known how to create jewelry or was education a part of the process?
My first job was at a design studio in their jewelry department as a design assistant so a lot of my rolodex and resources were from there. On top of that, my grandma was a big inspiration to Nova Lita, she wore massive pieces of antique gold pieces that were unique and special. I liked the idea of creating a modern heirloom that could be passed down.
The more technical aspects I've been learning as I go. I'd like to learn more about geology and stones, the science behind stone creation and cultivation. The little that I know about is so cool.

What type of jewelry has inspired the style of your pieces?
I really like art deco pieces; I think they're really unique and for the most part they are timeless. I just got a bunch of art deco hat pins that are 14 carat gold animals. These pieces have traveled all over from the early 1900s and are in beautiful shape. I appreciate Victorian era pieces as well, and vintage French pieces that are unique in richness and color.
One of my main sources is a couple in Florence, Italy, people in Paris, and all over - through trial and error I have found specific antique dealers and form a relationship as people too.

You launched almost exactly a year ago, how would you say it has gone
My first year, I had set a few goals - monetary goals, things I wanted to learn, get repeat customers, start doing customized pieces, reach a certain amount of followers, learn how to create an engagement ring. As any business, year one started slow, but I'm happy to say that things shaped up and a lot of these goals made more sense and became achievable. In thinking about year 2, I'm trying to be as present as possible and take it one day at a time.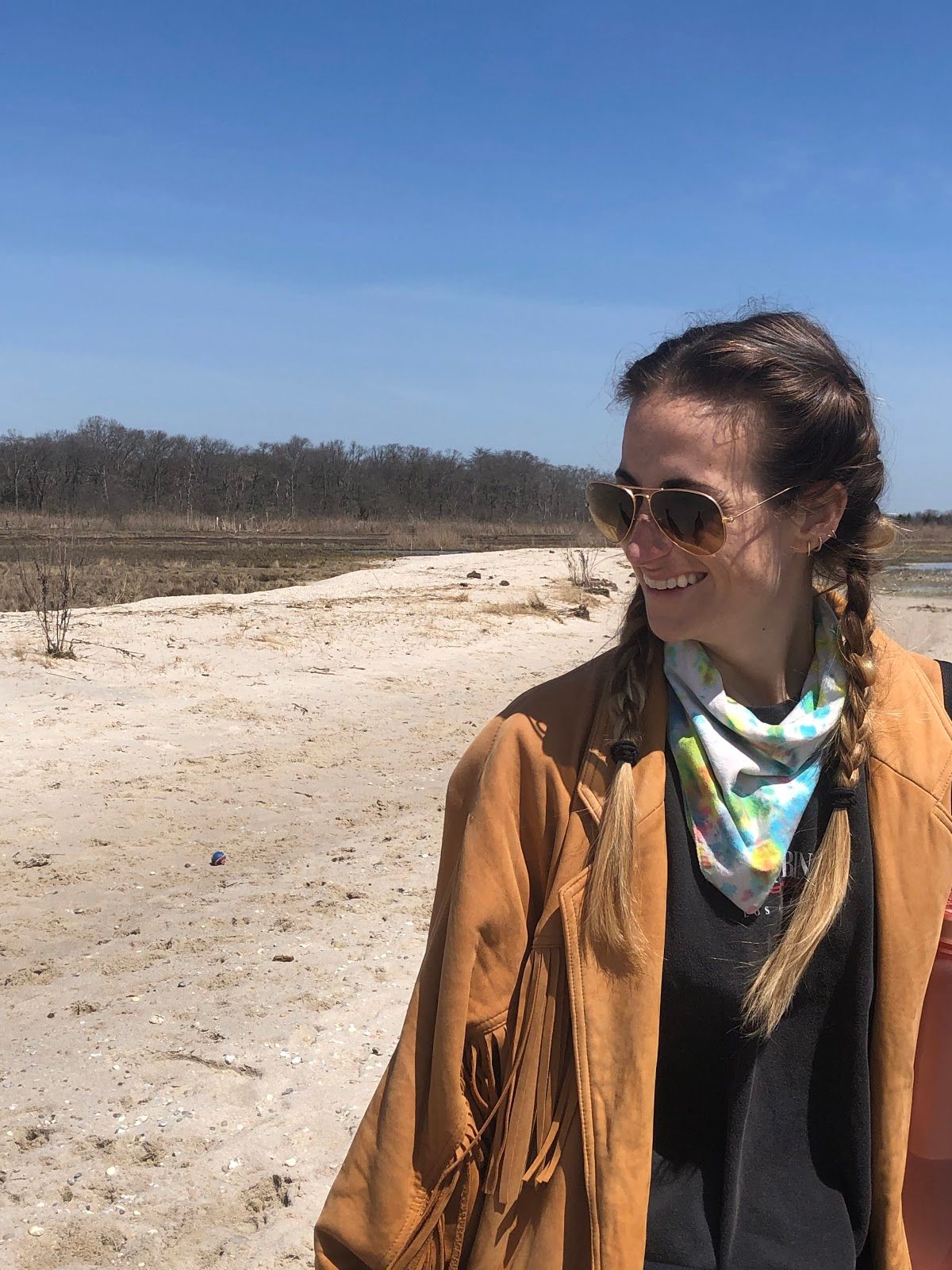 If you could go back to a year ago, what would you tell yourself based on what you know now?
Don't sweat the small stuff. Jewelry, in the scheme of things, is not that important. When you're a small business owner starting from scratch day in and day out, it's incredibly vulnerable when you're promoting your business. When someone comes back with a critique, it's hard to remember their perspective. I have to not take things so personally and seriously.
There have been stressful instances, but it's good I've had them because they're the ones I've learned the most from. I feel so lucky, I've had so many awesome customers and repeat clients who have shared their stories with me and what meaning they sought in my pieces. A woman bought this hand carved antique angel charm from Italy, and when she got it in person she told me she would pass it down to her family members. To allow someone to feel that way about a piece is incredible. It makes it worth it.

Do you have any advice for aspiring makers and creatives?
My biggest piece of advice is, if it's something that you're interested in and could see yourself be happy doing. Try it. If it works out, awesome, if it doesn't, then you can say you tried, otherwise you'll regret it. You won't know everything in the beginning, and you can't possibly either - you'll learn as you go. There are a lot of resources that to learn from.
The NY Gov website was super helpful in how to set up my business for tax purposes (so depending on your location - that'll be great). I did a lot of Googling, a lot of asking for help from other people who own their own businesses. Don't be afraid to ask for help.

How has COVID affected business for you?
Honestly, the pandemic may have helped and I am lucky to be able to have kept things up and running. I think for those who have been home, unable to shop in the stores, and have found Nova Lita, buying fresh jewelry maybe made more sense than a new dress. To create any joy during the time we are in right now, that's really cool.

Are there any brands or people that inspire you or that you admire in the space?
- The Jungalow- @thejungalow Justina Blakeney, blends a lot of different cultural design aesthetics together. Girl power, owning a business as a woman is so cool.
- Gina Danza- @wildginaa does some incredible outdoor photography. It's super ethereal and thoughtful ideas with her images.
- Alexandra Elle- @alex_elle, a wonderful self care author and community builder.
- Sophia Zakia- @sofia.zakia one of my favorites, her pieces are super interesting.
- Mociun- @mociun creates home goods and fine jewelry.
- Katmojo- @katmojojewelry a jeweler utilizing lots of colors, beads, and chains.
- Retrouvai- @Retrouvai a jewelry using a lot of repurposed coins and Victorian era pendants.
- Workhouse Jewelry- @Workhorsejewelry antique jeweler in LA and Palm Desert.
- Maura Green- @MauraGreenJewelry fine jewelry creating charms, pendants, chains and more.
- Celine Daoust- @CelineDaoustJewellry delicate and powerful handmade jewelry

Follow Nova Lita Vintage on Instagram @novalitavintage, and shop at novalitavintage.com.