PREPARING FOR YOUR FIRST SOLO TRAVEL
Insight to why traveling alone is a must, how to be calculated and conscious on the road and inspire you to buy that plane ticket.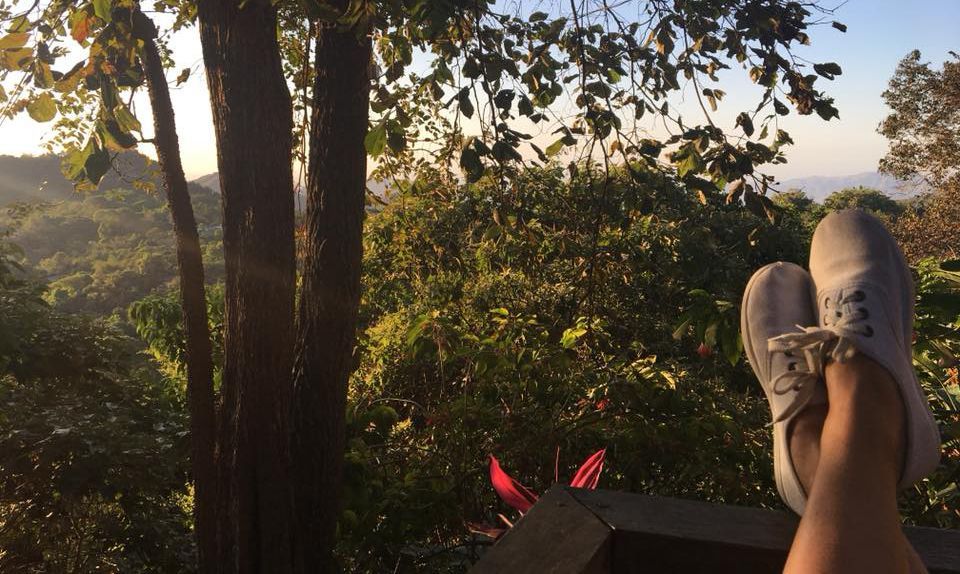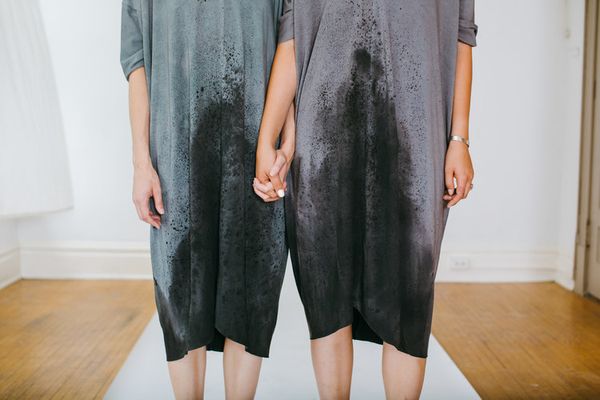 Before I left for South America, the two most frequent questions people asked me were: what will you do there, and, you're going alone? While I've traveled plenty, I'd never traveled for length by myself. I was anxious and excited, unable to conceptualize my time unplanned. After the first 24 hours in Colombia, my fears dissipated.
Traveling alone is one of the best experiences that someone could do for themselves, their confidence, and their concept of a place in the world, as an individual, a gender, and a citizen.
I enlisted the help of women travelers to give insight to why traveling alone is a must, how to be calculated and conscious en route, and hopefully: inspire you to buy that plane ticket.

You Can Do Anything: As told by Astrid Emma Lavén of Sweden, currently making her way through Central America, "The main thing I love about traveling alone is the freedom it gives. There's no one but me to make a decision of where to go and when to do so." These choices don't have to be monumental either, as Stephanie Halovanic of Dallas, TX, wrote me, "I have the ability and opportunity to honor each little desire in a way I have never experienced before. As simple as 'I want Indian food for breakfast' or 'I'd rather spend this sunny day at the museum until it closes.'"
It's okay to be selfish, that's what traveling alone is for. See cool places, experience a culture, and make friends, all at your leisure. As Elizabeth Harrison of London says, "In my life, I have colleagues, friends, family and a partner who all need something from me all the time––even if it's lovely things. What I do not have is me time, a breathing space I can reflect and be at one."
For my entire life, along with having some plan, I've also had a routine, and would be unsettled if I didn't get enough sleep or vegetables. While traveling, I accepted the carbs and protein diet. I'd sleep 12 hours and then 4 hours. I let go of needing that grounding.
Bex Beveridge of the United Kingdom, making her way through South America, hits the nail on the head, "I love the feeling of liberation, with 6 months worth of stuff in a single bag, not knowing what will happen when you get there and not knowing who you're going to meet. It's a really special feeling of independence, and I feel really proud in these moments."
When's the last time you allowed yourself to just be yourself?

Don't Give Papaya: "Don't Give Papaya" is written in bold at Rango Boutique Hostel in Medellín. It translates to, don't make yourself a target to get messed with, for any traveler, male or female. Know where your belongings are, don't flaunt fancy stuff.
Stephanie, typically a hasty person, retrained herself to methodically pack her bags, zip everything up and know where everything is at all times. When your only constant is your body and your belongings, take extra care.
When I packed, I looked into my suitcase and thought, if my bag gets lost, I don't care. As long as I had my passports, phone, camera, wallet, journal and tiger balm in my personal bag, which I would keep locked in the hostel or wear on my back, I felt secure. I kept pepper spray in there, and at worst, I had a hand on my Swiss Army knife if there were sketchy vibes.
I didn't drink to get drunk. While I drank nearly every day, I only let my hair down once to embarrassingly dance through Santa Marta while in the company of trusted friends and family.
While it's very powerful to trust yourself and trust your instinct, Astrid Helm from Vienna realized that "Sometimes you need to trust strangers. If you have to use the restroom during a long bus ride, you simply can't take everything with you." Dangerous situations will exist. Sometimes you have to leave your belongings or walk alone at night, and you're always sleeping in a room full of strangers. At times like these, trusting your instinct equates to trusting people you don't know.
Make sure that at least one person you love knows where you are. I downloaded Find My Friends to share my location with my brother.
Trust your instincts and keep them intact.

Girl Power Exists: It was wonderful to meet so many women from all over the world traveling alone. These travelers were open with me within 5 minutes of meeting, to talk about ex boyfriends, parents, siblings, familial obligations, career moves, stomach woes, and what had happened with whom the night before. It's unique to make new friends in such a deep capacity when you're "an adult.
My experience was through an unspoken language of femininity, we'd keep watch and keep each other safe. When a hoard of 21 year old Chileans slurred the same drunk questions on repeat, I shared glances with two Australian girls to silently ask for an out from the conversation.
One night, a girl had a body full of fierce mosquito bites. Amongst a group of women, we each left the hostel bar to go to our rooms and retrieve aid: Advil, Hydrocortisone, and an ice pack.

In what other worlds do you meet such immediate generosity?
As a liberal from New York, I would often come face to face with the debate of feminism in a chivalrous world. Especially in South and Central America where machismo is the norm, I came to know the struggle between knowing when to debate and when to accept. I considered that I was representing the USA in a very specific manner, and felt comfortable talking about Trump and being a woman in South America with the other females I met.

Buy Your Plane Ticket: "Ignore the people who love you when they say not to go or that it's dangerous. Humans have an innate sense of self preservation and wanting to protect people they love. In the modern world this often translates into the avoidance of the unknown," says Elizabeth. It's true, I most feared the responses of my family and closest friends to the news of quitting my job and traveling for 5 months. Once I convinced my mom that I promised to be careful and write her every day that I could, there was nothing but support, and that was very important to me.
No matter your age, how much time you have to travel, or whether there's a job, partner or family waiting for you at home, there is growth to experience. I met solo travelers of all ages embracing the unknown. "Love every minute of it. Be in your head, listen to your gut, nurture your heart. It is such a special experience that will teach you to love yourself the way you love your best friend," says Stephanie, who has been traveling since the fall and has settled for a time in Melbourne.
As per the fears of making friends and how to occupy time, once you're on the plane, you have no one else motivating you but yourself. It's ok whatever way you choose to travel as long as it's yours. As Astrid Emma Lavén wrote to me, "If you thought about it, then do it! It is challenging, but it is so rewarding. You will grow as a person and really figure out who you are. Just dare to book that flight, and the rest is a breeze. You won't be alone, there are loads of us out here!"