#BigSummerEnergy Series: Regenerative Ocean Farming with Superfood, Kelp
Kelp's positive impacts go far beyond a trending flavor fad; it sequesters carbon in the ocean and has potential for a wide variety of uses in many industries.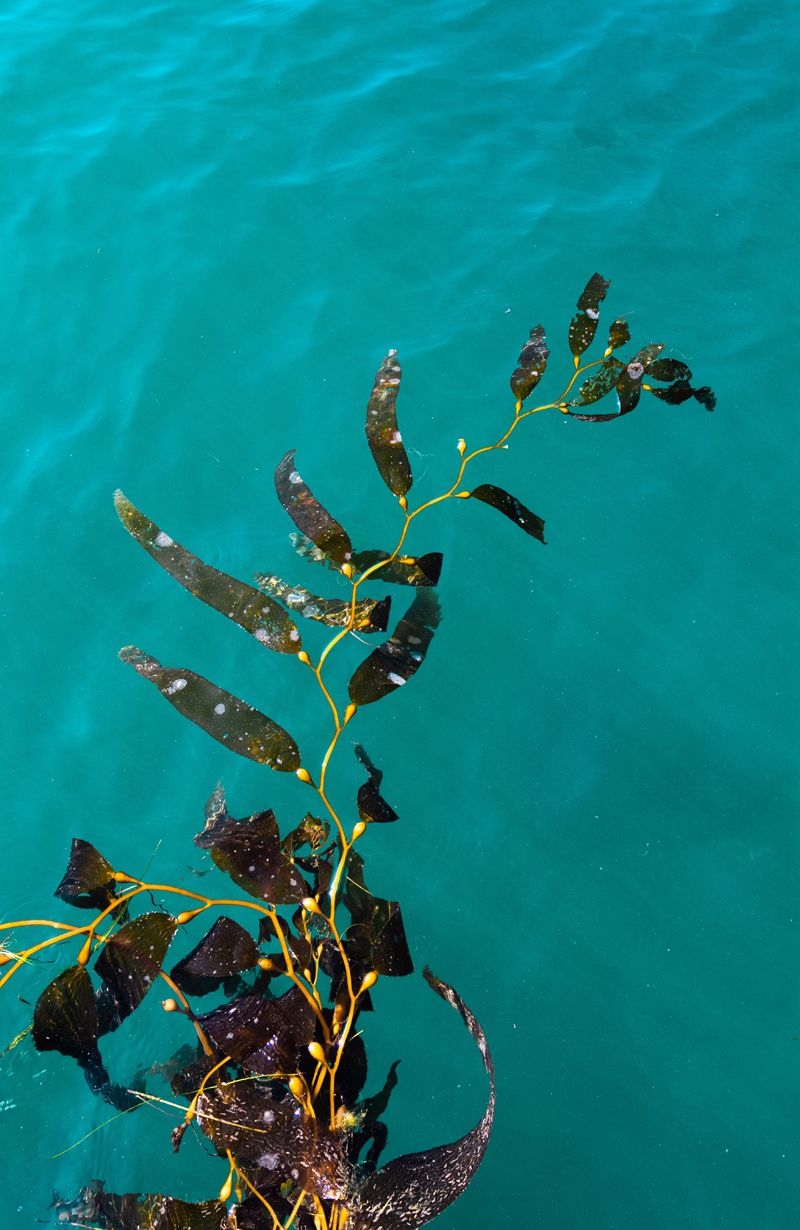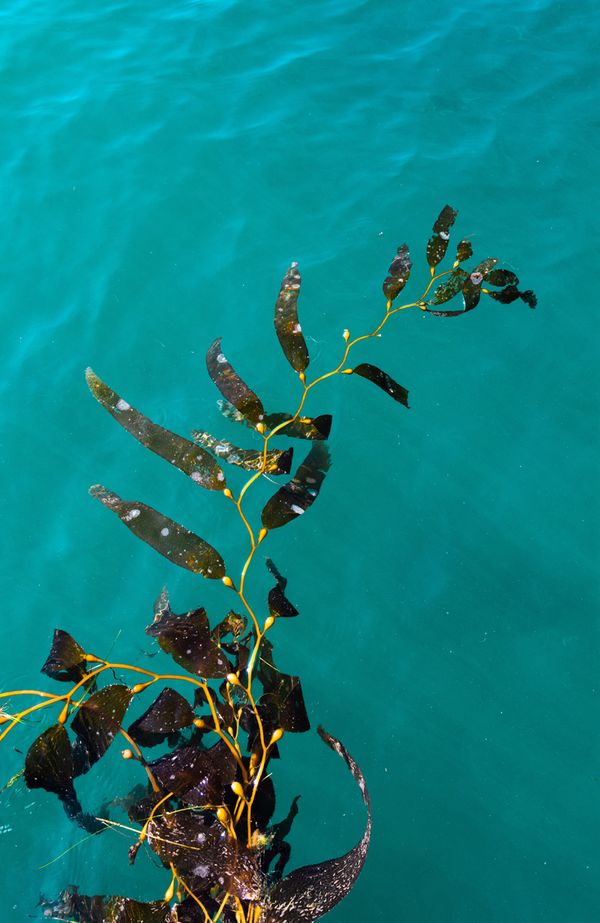 BY JANE ESSLINGER
Welcome to the #BigSummerEnergy Sustainability Series! This summer we're dedicating our research to all that we love about summer through the lens of informing sustainable choices and presenting that knowledge in a way that feels useful and understandable.

For me, summer conjures up sights and smells of barbecues, corn on the cob, and homemade blueberry peach pie baked by my mom. I'm sure you've got your own summer favorites deeply rooted in nostalgia, but for this article I wanted to look forward and share what I've learned about the future of ocean farming and the major role I believe it will play in our food systems.
One star shines bright, and it's Kelp!

What is Kelp?
Kelp, a low-key sister to seaweed and a mellow cousin to kale.  The hype around it has been building in the last year. So will it compete with a seaweed salad or take kale's spot as a salad bar decoration? Experts think it could make a splash (pun intended) on the culinary scene, but kelp's positive impacts go far beyond a trending flavor fad; it sequesters carbon in the ocean and has potential for a wide variety of uses such as cosmetics, plastics replacement,  fuel, fertilizer and thickener in foods.

The Commercial Seaweed Market size was valued at over $40 billion in 2020 and is projected to be $95 billion in 2027. I took some time to learn more about kelp production, uses, and new companies. A few questions still linger. Are there any downsides of kelp-based production? How do we manage the demand for this resource sustainably?

Why The Hype?
In addition to cultivating kelp to prevent ocean acidification (it removes carbon and nitrogen from the water), it also makes economic sense to farm. Bren Smith, a founder of Green Wave, an organization that supports regenerative ocean farming, recommends "hunting something that doesn't swim away from you" and kelp fits that bill. You can hear more in this entertaining podcast by him, but there are three reasons why kelp farming is a smart choice.
First, kelp has few inputs and requires little maintenance.
We've been hearing for years about fresh water shortages and the threat to human life as we will be forced to fight over this scarce commodity. Well, kelp needs no additional freshwater to grow. It thrives in the salt. It also needs no fertilizer. In fact, kelp is a natural fertilizer itself. It requires little labor and maintenance. You can start to see how appealing it is to grow a product that isn't dependent on fresh water, fertilizer, or intense labor.
Second, kelp farming is symbiotic.
Together with oyster farming, kelp farming doesn't take up a large amount of additional land. Both kelp and oyster farming require strict permitting. However, the ocean is a shared space, so not a problem for permitting (more below on this).
Third, kelp is a superfood.
It's not just edible, kelp is a nutritious ingredient that could be a replacement for other crops that are more labor and resource intensive. Experts say it could help supplant soybean production.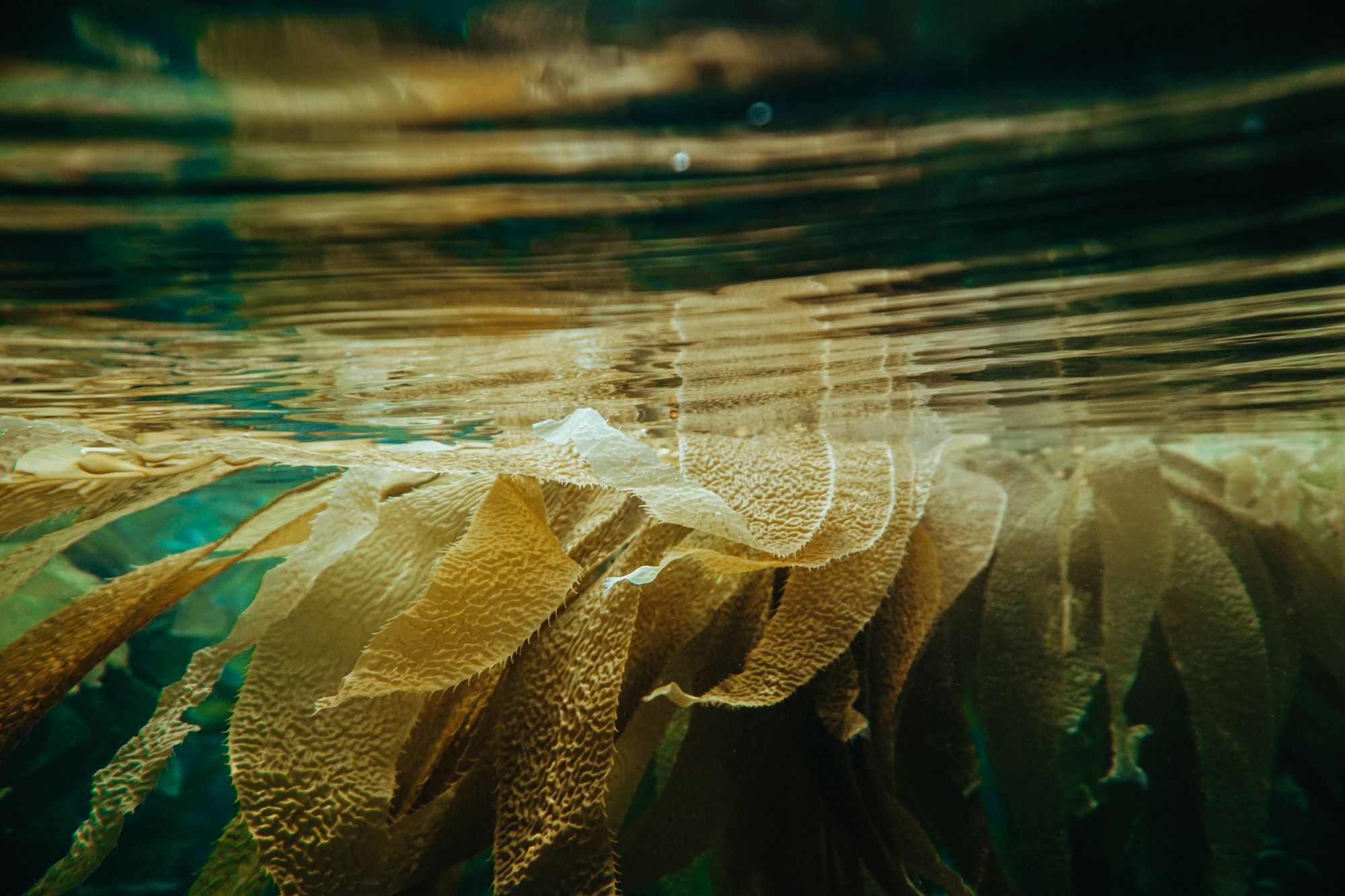 Where is Kelp Growing?
Asia produces the majority of the world's kelp while Alaska, the Pacific Northwest, and New England produce the majority of the US market. Kelp comes in different varieties, but sugar kelp is popular and grows quickly. It's seeded in December and harvested in May. Farmers grow it by hanging seedlings over long floating lines or ropes. The kelp then grows downward toward the ocean floor roughly 10 feet deep.
The depth required to grow kelp was a barrier for some until Michael Doall, the "Johnny Appleseed of Kelp," made magic happen when he coaxed kelp to grow successfully in the shallow waters of the Long Island Sound in New York. Doall's innovation, if coupled with legislative support in permitting, will allow production to increase.
In December of 2021, Gov. Kathy Hochul signed what fans call the Kelp Bill, opening 110,000 acres up to farming on Long Island. Mr. Doall's method for shallow water should encourage more commercial applications this upcoming season. At his test site in Great Gun Oyster Farm off of the Hamptons, he produced between four and nine pounds per square foot. That's more than any other farm in New York.
What Barriers or Uncertainties Are There?
While the government is enabling commercial kelp cultivation in Long Island, getting a permit on the west coast can be difficult. One roadblock is the tedious permitting process, which for example, spans nine different state agencies in Washington. Some seek to reduce these roadblocks through pilot programs and leases. For instance, The Nature Conservatory in Alaska hopes to spark the economy as well as protect local peoples' rights to cultivation. The Nature Conservatory is an Indigenous-led land conservancy, aiming to foster 100 Native-owned kelp farms over 2,000 acres of ocean within 10 years.
In addition to navigating bureaucratic processes and ensuring that economic growth directly benefits farmers, The World Economic Forum has concerns that harvesting naturally occurring kelp forests could have negative impacts on biodiversity. The KELPer project, based in Chile, investigates the impact on biodiversity of harvesting kelp naturally from the sea rather than growing it commercially. Scientists are studying marine algae and the resilience and ability of kelp forests to recover from harvesting. What they've seen so far is that it takes approximately four years for a forest to grow back. This is considered slow and potentially worrisome as kelp creates a habitat for algae that might not be able to recover after the forests are extracted. KELPer 's studies were put on hold because of Covid but will resume soon off the coasts of Chile and Peru.
How to sustainably manage this newly demanded resource? The KELPer project will investigate this question and more shellfish farmers in Long Island will experiment growing kelp alongside oysters this year. We will stay tuned.
Who to Watch and Where to Try?
Ready to dive in? We can't get enough of these water puns. Here are two companies to watch. I'm also hoping to try sugar-kelp chocolate cookies and kelp pesto from The Stonington Kelp Company, in Stonington, CT.
Seagreen
The idea for a kelp-based health supplement came to Willis Brown while he started snacking on kelp in between waves on a surf trip in Maine. Seagreen is a powder that can supplant or supplement caffeine intake and can be mixed into any liquid like water, coffee, or smoothies. It's caffeine-free but provides energy and focus through a combination of cacao, reishi mushrooms, turmeric, ginger, cinnamon and ashwagandha. Brown says kelp can promote hair, skin and nail health and promotes thyroid and hormone production. His mission is to improve the waters while improving human health.
Akua
Akua is on a mission to replace factory farming - the most destructive form of food agriculture on the planet - with regenerative ocean farming. Their first product was kelp jerky and now you can buy kelp burgers and krab cakes on instacart if you live in New York or order directly from their websites. With praise from bon appetit, and Travel+Leisure who offered rave reviews and a recent $3.2 million dollar investment round raised, they're ready to jump into the meat substitute market big time . They source 100% of their kelp from New England farmer-owned farms so that you know your purchase supports local coast communities.
Our Take? Watch this space! Look for kelp products at your local stores, give them a try, and see whether kelp is on its way to be a household name, a superfood, as well as a sustainable option that keeps our families well fed and our environments happy and thriving.