TRAVEL UNDER THE RADAR TO ROMANIA
A dive into Romania: the history, sites, environment, food, superstitions and more.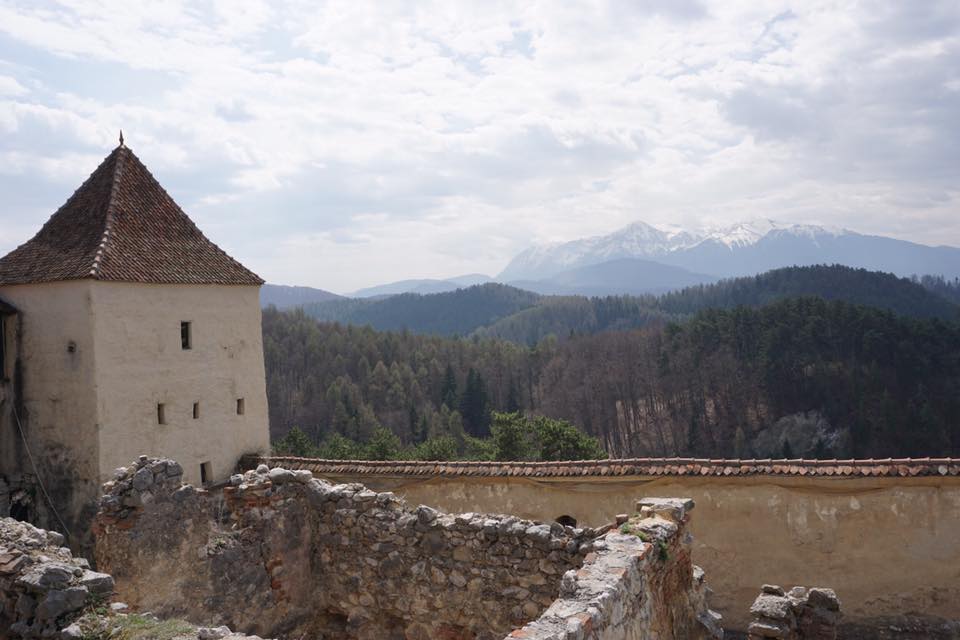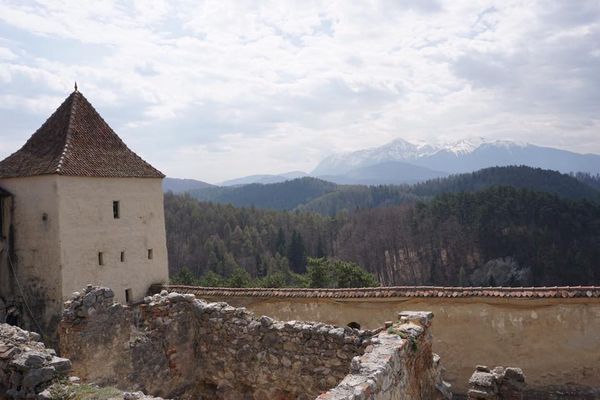 Romania not only flies under the radar but also has a sub par reputation, causing it to be an overlooked destination. Even with Romanian citizenship, I was weary to visit.
Overshadowed by its recent Communist history, I thought that it was host to an unhappy population and corrupt government. While, not invalid, it also happens to be an incredibly beautiful country, with diverse environments, friendly and reserved people, and a rich history that far surpasses the red curtain.
Known previously as Daçia, Romania has been shaped by a variety of empires: Romans, Ottomans, Austro Hungarians, and the USSR. The German, Turkish, Hungarian, Roman, Latin and Communist influences are visible in every city, from citadels, churches, castles, squares, and schools.
The country is split into different regions: Walachia in the southeast, where the capital, Bucharest is located. Transilvania in the center, home to Cluj, a big, university city, the Carpathian Mountain range, Brasov, home to the Bran Castle and Râșnov Citadel, and Sinia's Peleș Castle. Dobregea on the east coast, a vacation destination where the Danube Delta meets the Black Sea in Constanta and Tulcea. Maramures: North and central, known for its unique and colorful Hungarian monasteries. Moldova and Bucovina monasteries in the north/central/east, Oltenia in the southwest. Satumare in the northwest, an old German, Jewish community, Crisana, Banat and Timisoara to the west.
Each region feels and looks diverse, from snow peaked mountains, to rolling green hills, fields and farmlands. Agriculture is abundant, producing sunflower seeds, salt, wheat, corn, cotton, timber and natural energy with wind turbine and solar panels stretching for miles.

From a stereotypical fashion, Romania's claim to fame is of course, Dracula.

A folklore stemming from harsh winters, and rampant diseases, a deeply superstitious population equated inexplicable death and famine with evil eyes and curses from unsatisfied corpses, leading to what we know today as the myth of vampires. Romanian culture caters to superstitions and a bit of witchcraft. If you let your mind wander, you too will find a new path to walk if a black cat crosses your way (officially guilty of believing this superstition now).
For the rural population, life has never been easy, and in the time before WWII when Bucharest was known admirably as Little Paris, Romania was on track with France to become a stronghold in Europe. With a population decimated and then taken under Russian rule, Romania was severely oppressed under the rule of Ceausescu.
It's a pretty epic tale, the revolution on December 21, 1989, leading to the execution of the dictatorship on Christmas Day. Romania was left to pick up their own pieces of a shambled, confused nation. Even after joining the EU in 2007, the older population was run down with a lackadaisical mindset. Only now with the youngest generation entering the work force, is there a push towards an entrepreneurial mindset. Unfortunately, the move is to leave Romania.
Over 5 million of the 25 million person population of Romania has left to seek work elsewhere.
So, I went to Romania!


First, Bucharest: a grand city with the widest buildings I've ever seen. Nearly every town we encountered was grand and ornate. Bucharest has a few nice parks and a bustling cobble stone old town overflowing with hostels and bars.
A 3 hour drive to Nufaru to the Delta Dunarii was our first stop for Orthodox Easter.
98% of the population is Roman Orthodox. For such a large country, once you start driving, you understand why tourism isn't rampant–– there are only 300km of highway in a 300,000km nation!

The delta region is a site! If you love birdwatching, go! It is wild and sparse. We stayed at a family run B&B, ate delicious fish chorba (soup) and enjoyed a quiet holiday, playing rumi and drinking polinka (Romanian brandy).

From there we drove through Transilvania's Carpathian mountain range to Cluj, a 7-8 hour trip from Bucharest. Split over the course of 2 nights, we went to Sinia to see the Peleș Castle, a picturesque, fairy-tale castle, and to Brasov to visit Râșnov Citadel, a citadel straight out of Game of Thrones and Bran Castle, the home of Vlad the Impaler, aka Dracula.
These sites are beautiful, well maintained and unique.


For ski enthusiasts, picture driving through the alps in the winter, the drive is littered with cute German style chalet towns.

My favorite overnight was in Sighișoara, a beautiful Hungarian old town with colorful, ornate buildings and small cobble stone streets. We stayed in a hotel from 1200s, in the ornate rooms, with the most wonderfully homemade meal: homemade cheese, jam, bread, wine, cured meat, fresh eggs, pork fat, pate. A carafe of homemade red wine for 2 euro.

What would be a pricey farm-to-table fare elsewhere, was dollars here.


We made it to Cluj, a bustling, young town, with many universities and young families. And, the birthplace of my dad to boot! We enjoyed our time visiting with his colleagues and friends, spending a day in Tarnița, a lakeside region just 20 minutes out of town, where we dined on delicious mushroom chorba.

We took a different route back via Turda's Salina, a dormant, insane salt mine (bring a jacket!) And through Alba Iulia Cetate, a star-shaped fortress from the Roman times.

We did an overnight in Sibiu, and drove back via the Otd River Valley, which was very picturesque. That's where I enjoyed some roadside Medite/Micci (meat on a stick with pickles and mustard, washed down with a cold Coca Cola) near Petisti like a native Romanian.

Romania is a gorgeous country, completely multifaceted with a rich history. Prices are lower than reasonable, and there's much more to be discovered.


What shocked me most was that it has something for everyone––
For history buffs, Romania is ripe with old churches and castles, many dating back to the Roman empire. Towns have a unique German, Turkish flare, more colorful than expected. The country is a mine of history, with thousands of years of warfare, rulers, and changing of hands.

For backpackers and outdoor enthusiasts, the country is huge and diverse, there are incredible mountains, rivers, forests, lakes, and coast to explore, and it's inexpensive to do so.

For foodies, it may not be the food capital of the region but there is still a lot of respect to the homemade traditions, the soups, wine, cheese, cured meats, it's as good as any other place for a fraction of the cost.

My advice: go before it's on everyones list!