SOCIAL IMPACT WITH GIFTS FOR GOOD
Catching up with the CEO and co-founder of Gifts for Good, Laura Hertz, on the corporate gifting world and how it was affected during the pandemic.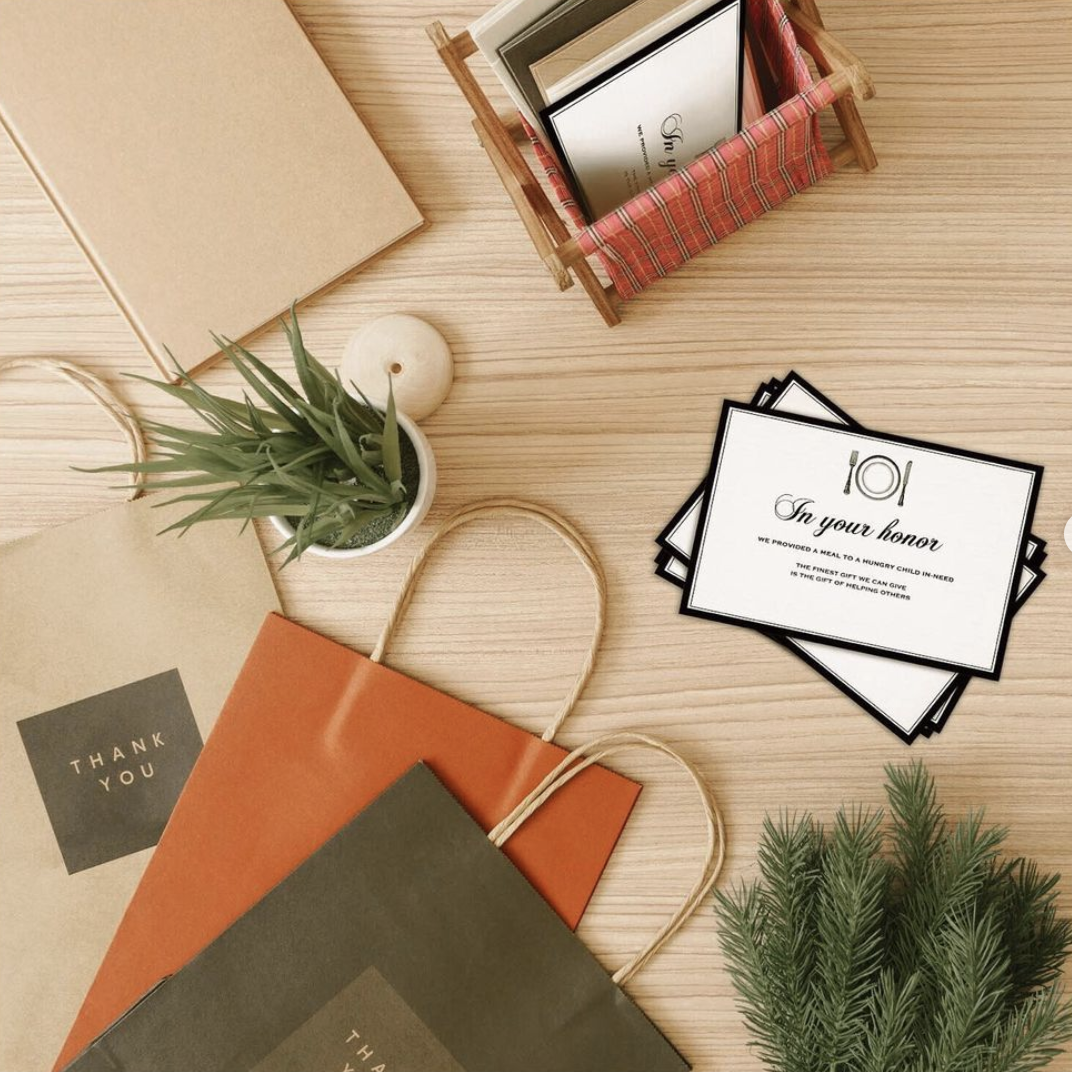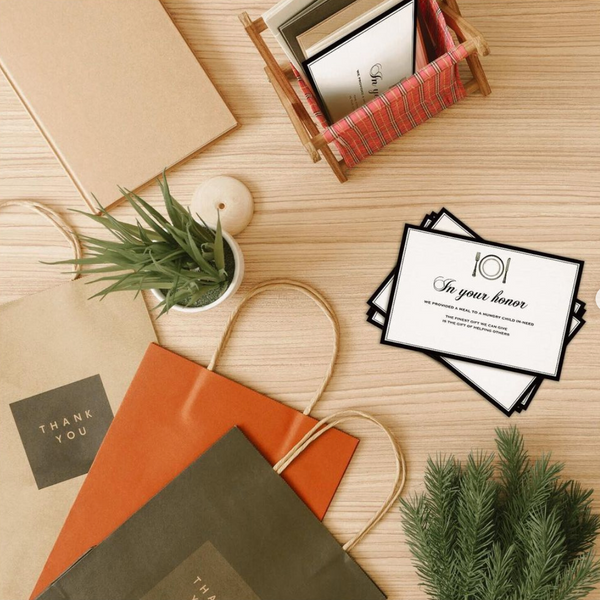 It was inspiring to catch up with Laura Hertz, the CEO and co-Founder of Gifts for Good. Gifts for Good offers premium gifts to companies and individuals that are made by nonprofit or social enterprise partners who make and sell their own products to support their mission. Since our first interview (read here) a lot has happened. From a pandemic, to a segment on the Today Show, to creating true impact across 65 countries, to pivoting to software innovation - it was a joy to hear about Gifts for Good. Thank you, Laura!

Let's get right into it - how has the pandemic affected Gifts for Good?
Our business has changed drastically over the last year.

We support artisans and nonprofits in over 65 countries and many of these partners had to cut down their programs as development shut down early into the pandemic.There couldn't be 100 people in a setting all together to make products. In many ways our partners were affected, be it losing consumers, less production, or needing to permanently close. It's been heartbreaking. Luckily, some are able to reopen and get back up and running.

From a business perspective, the companies we work with have wanted to give back more than ever before in the form of gifting to their employees and stakeholders. That has allowed us to hit our goals despite COVID.

The biggest shift over the last year has been creating a gifting software, Gift Forward. We made a huge change to our business model to accommodate everyone working from home. Without a centralized location like an office to ship gifts to, people were gifted directly to their home address. Now 40% of our business is through this fun digital experience, which was a huge pivot forced by the pandemic.

How have you seen corporations react to gift giving through the pandemic?
More than ever companies are wanting to show how they're supporting small businesses and their communities. It's not just gifting, but it's more important to their clients, stakeholders and employees. We work with hundreds of Fortune 500 companies, and every major business has found that storytelling through gifts has become essential this year. Companies like to share their social impact metrics that we measure and share the data on - how many trees were planted, how many masks were given to frontline workers.


Have specific missions or causes seen more support through 2020?
We did a give-back program where we donated $1 per item purchased back to COVID related causes. These funds fed healthcare workers, which also supported local restaurants. There were a lot of "In Your Honor" gift cards, and over half a million trees planted last year alone. It's super cool to see corporate giving run with social good.

When we last spoke a few years ago, you said "The faster we grow, the faster nonprofits have to make our goods; but keep in mind that many of our items directly employ disadvantaged groups. We need to constantly be aware of what growth means and looks like."
You've definitely seen growth, so how have you worked through growth with your partners?
We really value our partnerships and want to make sure that we have strong relationships. A Lot of what we do entails hiring more people if we get more orders. For instance, we recently hired 10 more people in Haiti.

It's been awesome to be able to see that growth because as we grow, they grow.

That was a big reason I wanted to start Gifts for Good, to bring more sustainability to nonprofits. A lot of the time people don't think of nonprofits as a business. But it is - if they have a steady income stream, then they can hire more.


How do you go about choosing your nonprofit partners?
Our Chief Impact Officer, Jenise, helps create partnerships. We went through the process to become a certified b-corp last year, where our entire business and the businesses we work with were audited. We passed with flying colors, and that's a great way to know that the businesses we are buying from know what they're doing.

To choose a partner - we measure social impact, quality of products, if the give back tells a story, being able to handle corporate gifting, which includes customization and bulk orders. And, not every partner is prepared for that at first but we can guide them through and provide training.


You were on the Today Show in 2020, which is no small feat. Tell us about that and what were the effects?
The Today Show reached out to us, we don't even know how! Maybe from the Forbes 30 Under 30 list, but it was awesome - they came to our office and did a whole segment on us.

It aired the first weekend of March, where at the time I was in Spain scared that I wouldn't get home due to the pandemic. I couldn't even watch it when it was live, but it got us so much site traffic, and the segment re-aired later on into the pandemic as a segment for some positive news. That was lucky for us because everyone was home at that point and decision makers at companies watched. We started working with a few of our biggest clients because of that.

The last time we talked, you were in the thick of running a new business as CEO, with little down time for yourself. Has anything has changed about your mentality as a female founder?
It's a fun thing to be a business founder, I've learned so many things. Now, I'm better at balancing the work that goes into being a founder. I am better at making time for myself, taking a step back and focusing on mental health and wellness. The initial deep phase of growth is always challenging, but being a young, female founder, I've gotten a lot of support.

As you look towards the future, what are you hoping to see with your team and business?
Currently, we're 7 people and growing. We're completely bootstrapped with no funding, and we have a network of different teams of nonprofits who are helping with production and fulfillment.

Our Impact Report for 2020 proved that our small team can help hundreds of thousands of lives. So, going forward, I think we'll do a lot more with gifting technology to scale our mission and integrate with HR systems, to provide gifts as employees reach milestones. We want to take gifting to the next level, especially as social impact becomes more broadly recognized as important, we hope corporations will increase their budgets precisely for social related impact work.


Learn more about Gifts for Good and follow along @giftsforgoodhq.