VACANT SPACES TURNED ETHICAL MARKETPLACES WITH DEVIN GILMARTIN
Interview with Devin Gilmartin of The Canvas by Querencia, a decentralized community for small brands making sustainable development changes in fashion.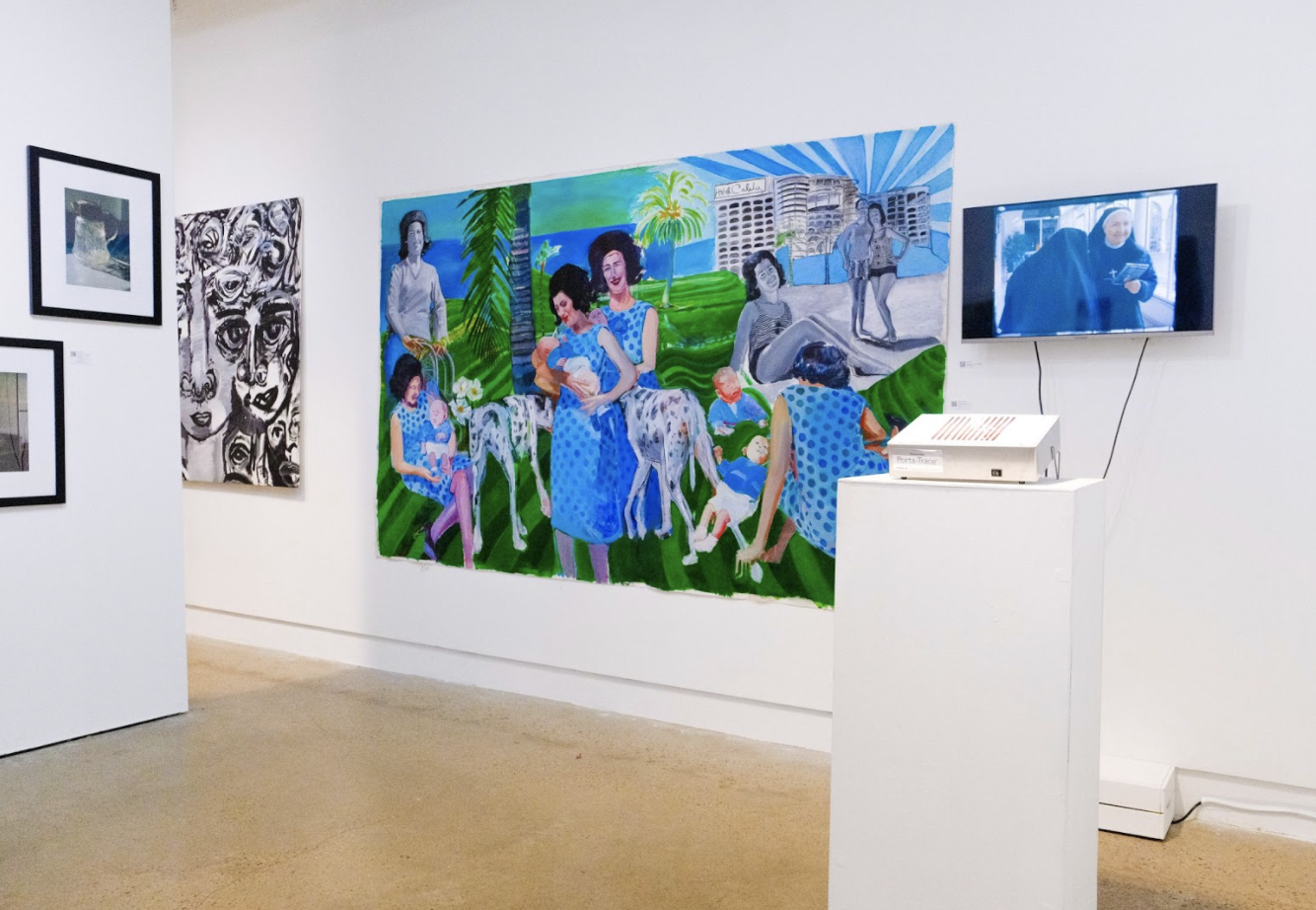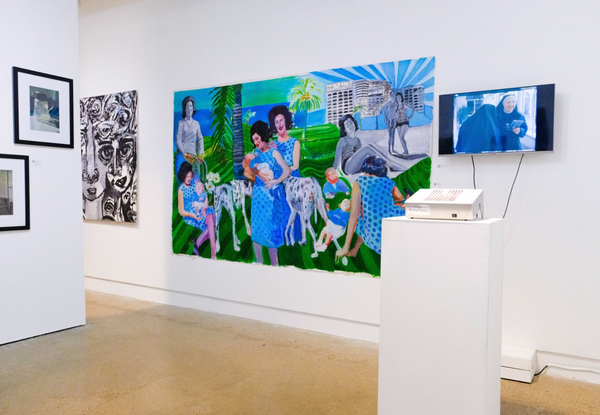 It was great to catch up with Devin Gilmartin, the co-founder of The Canvas by Querencia Studio. We first spoke in the fall of 2019, in which I interviewed him about The Canvas (read here), certainly a lot has changed in the last year.

Founded in the summer of 2016, the mission of The Canvas by Querencia is to transform vacant spaces to focus retail and fashion around sustainable development, empowerment of ethical fashion brands, and community building. With two locations in New York City (The Bowery and Williamsburg), Devin dives in to share what's been going on through the pandemic, as well as talk about noteworthy milestones The Canvas has achieved since his last interview.

Thanks, Devin!

Let's jump into it, how was your pandemic experience been and how have you and the team shifted strategy to keep The Canvas going through this time?
In mid-March of 2020, as we all realized life was about to change dramatically, our entire team went into overdrive to get the website ready. It was a big of a magical experience in that there was no hesitation. We knew we had to pivot digitally right away to ensure our community remained in tact and able to withstand the coming disruption.

The reality for us was our previous focus had been on our in-store, physical presence. That was the part of The Canvas that we felt was a true point of differentiation. As we started building The Canvas' e-commerce platform and Brand Portal, which will launch this summer, our mission remained to create a unique experience unlike any other website. We began working with the Munich-based agency, Serious Business, who have been an amazing partner in the process of redesigning our visual identity.

Likewise, on the back end, the new Brand Portal will be a customized platform, tailored to the needs of our brands and partners for increased efficiency in our collaboration.


Have the monumental moments of the last year - health crisis, racial justice movements, the election - affected the mission or focus of the work that The Canvas is doing?
We have always tried to ensure that the work speaks for itself. Words mean so little when they are not backed up with real work. Throughout the past year, it has been easy to recognize when a company says something disingenuously. When a businesses' day to day actions directly contradict their so called "calls to action", that message is weak and without resonance. In short, it has only made the importance of the work we are doing, and the need for it to be grounded in reality, more apparent. It has also been very motivating.
​
The Canvas was recently recognized by the United Nations for the work you do around the 17 Sustainable Development Goals, can you speak to why that's important and what it means going forward?
When we founded The Canvas, part of our inspiration came from the United Nations as an institution that has the resources and responsibility to create global cooperation. The same cooperation that the UN seeks to allow is one we observed was difficult to find in fashion. The industry holds fashion weeks, annual meetings, conferences and the like, but we hear the same thing every year.

Ultimately, we believe a larger group of small brands is more advantageous and "antifragile" than large corporations with no care for what happens to the people and places involved in their supply chains. The Canvas will be the place where those businesses unite. The United Nations' recognition of our work through the Sustainable Development Goals Platform was an exciting moment for us. Even more important is that we strive to reach the goals we've set within that collaboration in a timely manner.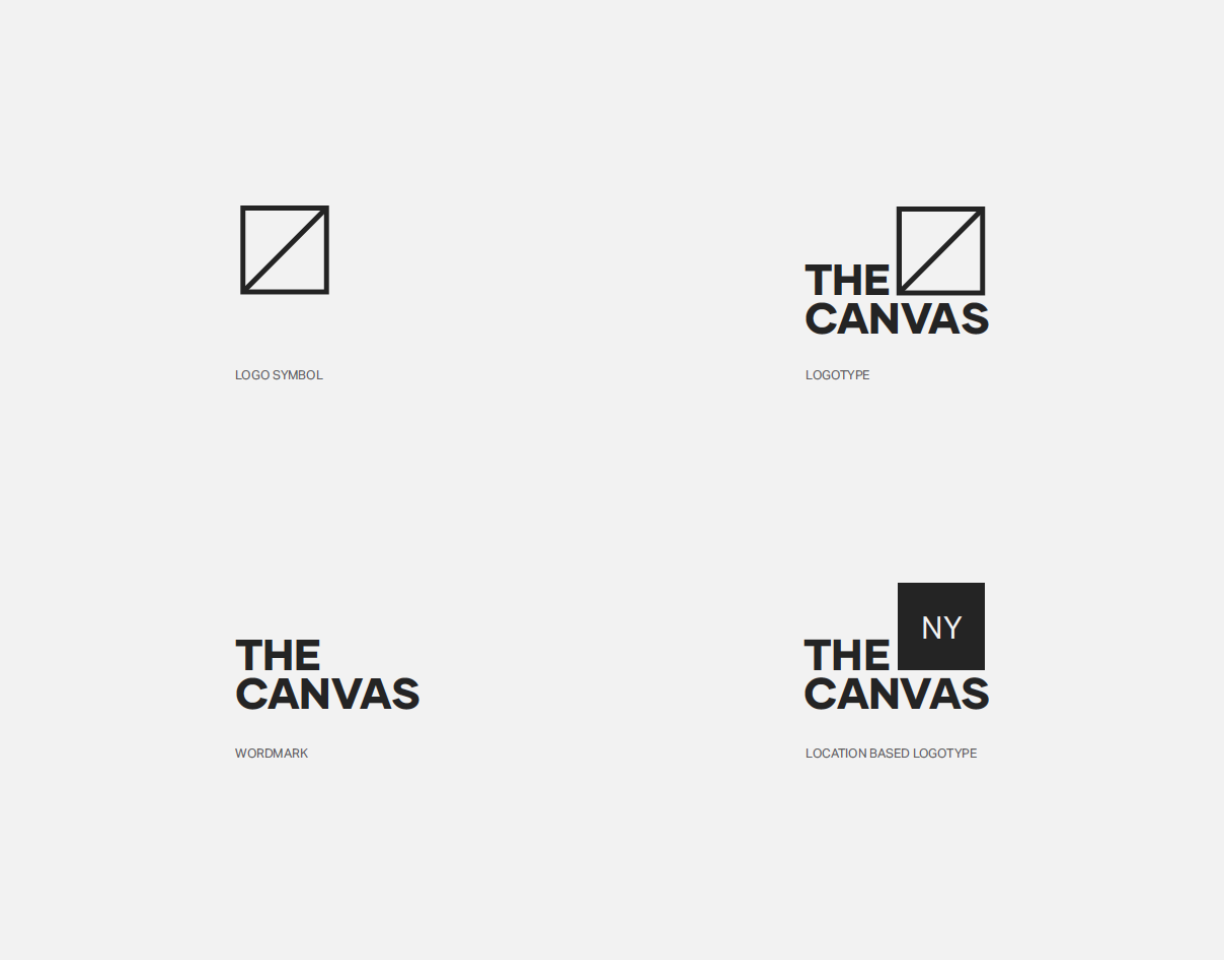 In a perfect world, the Sustainable Development Goals wouldn't need to exist. But in a collaborative world, it would mean coming together to hit goals across production, agriculture, human rights and more. Having launched during the Trump administration, how would your mission be different with more environmentally minded leadership?
As a retail platform engaged in global business, we are certainly mindful of policy changes. Even with stronger action on climate from a government level, there are systems deeply rooted in place that are hard to upend even with consensus and collective action. Fashion is one of them. On the other hand, it is absolutely within our collective power to uproot those systems.

A riveting new documentary from the BBC by Filmmaker Adam Curtis, called "Cant Get You Outta My Head", starts with a quote from the late Anthropologist David Graeber. He said that "The hidden truth of the world is that it is something we make and could just as easily make differently".

Fashion is an example of something that we have all made together. The way it is currently structured is not the way it needs to be, and it can change. When everyone from shoppers, brands and retailers recognize that we can make it differently, and indeed many of them already have, those who are not aligned with that new system will resist the change at their own peril. The Canvas, as a business, hopes to accelerate and provide a framework for a different future for fashion and all those work in it, around it and enjoy it. That, of course, is every person on Earth in some way or another.


​Through the pandemic, there's been a lot of effort to rally around small businesses and The Canvas has been part of that, as a small business that highlights brands. Can you speak to that?
The Canvas is founded on the premise that small brands can do more together than any other large business. As a decentralized community, The Canavs network has incredible resilience. While larger brands had their entire supply chains disrupted and thrown into chaos during COVID-19, many of our brands were able to further leverage their connection to their local communities, connections that are beyond financial ones, to ensure they could continue to create opportunities and great product.

​
Each month you focus on a specific goal and brand through The Palette - are there goals that don't get met through fashion, and if so, what other avenues does The Canvas take to address these goals?
So many of our brands go beyond their work in fashion. Their designs and creations become part of spreading a message at the core of why they do what they do.

A few examples:

- Blinded by Color Project, a Brooklyn-based brand founded by Mireia Lopez, is supporting rural and artisan communities in India that build rainwater harvesting systems.

- One of our recent event collaborations with the Manale Foundation supported their effort in rebuilding a government elementary school in Belessa Gonder, Ethiopia.

- This past weekend, we hosted an event with Mito Project and Reuben Oliver, two initiatives that are focused on collaboration with artisans in Peru. The quality and color of their products are simply amazing.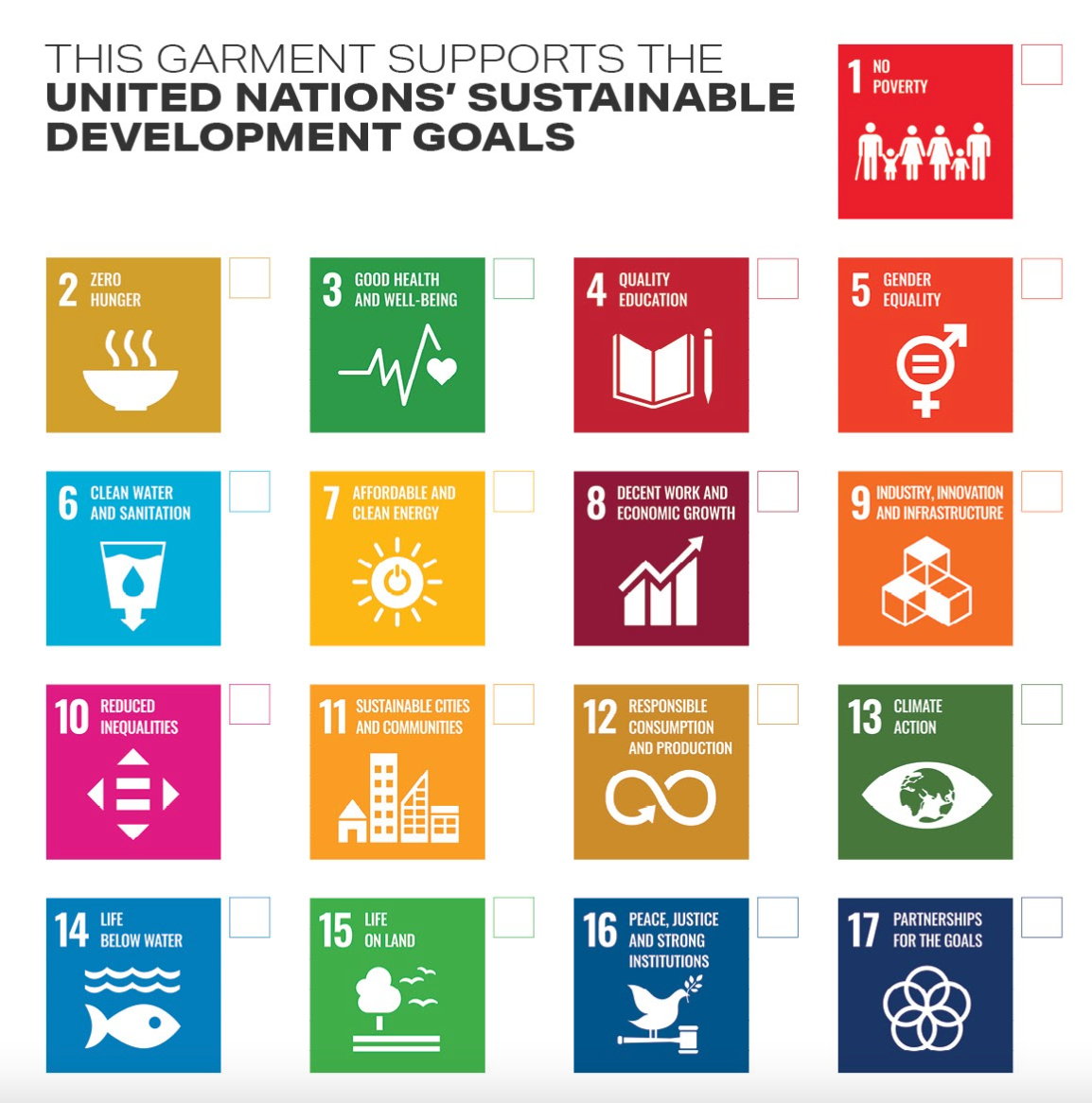 In our last interview, I asked you how you measure progress, but this time I will ask you how you measure success - for yourself, the brands and partners, and for those who buy and come to your locations?
For our brands, it is seeing them developing independently from The Canvas, sometimes as a result of collaboration or sales here. That has been one of the most rewarding parts of our growth. Our brands have grown with us, some of them very rapidly. A few have reinvested back into our relationship in a number of ways, others have gone on to open their own flagship stores.

For people who come into our spaces and experience our curation, we hope to offer new perspectives and leave individuals feeling in awe of the world we live in. Ultimately, that is what The Canvas is about. Its the curation of global perspectives on this specific thing that is fashion, but clothes are just medium for story telling. It is a gathering space, a place to enjoy life, art and to be inspired.

Our recent collaboration with the amazing curators of Slow Burn NYC have recently added so much to this experience by recognizing artists in the same way we recognize fashion designers. So many talented people and businesses don't have access to the markets they deserve. Rather than accept that as the way it is, we've found ourselves collectively asking how it could be different.


Your team recently opened a new location in the Bowery - tell us how you see your two NYC locations. How much do these spaces stand alone and how collaborative are they?
We often get the question "Is this a pop up?" We don't love the words "pop up" as a concept because, in a sense, everything is ephemeral, so the words are not really differentiating between anything else. Life itself is a "pop up".

Instead, we think about how we can make the most impact possible in the shortest amount of time. That starts with community, so in and around each space, we try to build one and engage with the people, places and things that are important to each. Our business model and real estate strategy are such that we usually won't find ourselves in any of them for too long. We stay as long as we want to, but maintain the ability to leave at any point if a more intriguing opportunity is available. That flexibility allows us to experiment with different markets, and give our brands the ability to do the same.


Inevitable, this year of distancing and adapting has encouraged innovation online, as you mentioned a shift to e-commerce. What have you been working on there?
In collaboration with a company called Shuup, we've been developing our own software to meet the specific needs of the brands within The Canvas community.

As a global community of rising brands, the needs of our collaborators are often unique. Building a platform that is inherently flexible, an essential social network for managing relationships, products and collaborations, means creating a system that can grow as we do. This allows us to to become a platform and leverage technology to make collaboration more efficient in every aspect of The Canvas operation.

A downside of our growth up to this point is that our systems have not always lived up to our ambitions. This technology changes that and it will unlock value and potential for our entire community.

​
What do you want to achieve with this innovation? How do you see the locations and tech enhancing one another?
The primary features will be allowing transparency in inventory management, day to day performance and communication as well as making other key data points rapidly accessible for brands to have every piece of relevant information to make informed decisions on what they design, send to and promote at The Canvas. The ultimate ambition of The Canvas platform is to become a one-stop-shop for ethically minded brands and products, helping them to grow a global audience and find all services that are required to reach them.

If we can book a place to stay anywhere in the world with a few clicks on our cell phones, rising independent brands should have the same access to exciting new markets they wish to explore, and for much less risk and cost than it currently requires.


To learn more about The Canvas, visit @thecanvasnyc, @thecanvasnyc.gallery,@thecanvasconcierge, @querenciastudio and say hey to @devinjamesgilmartin.