THREAD CARAVAN, AN ARTISAN ADVENTURE COMPANY
Interview with Caitlin Garcia-Ahern, founder and CEO of Thread Caravan, a global artisan adventure company with tours in Guatemala, Mexico, Morocco and more.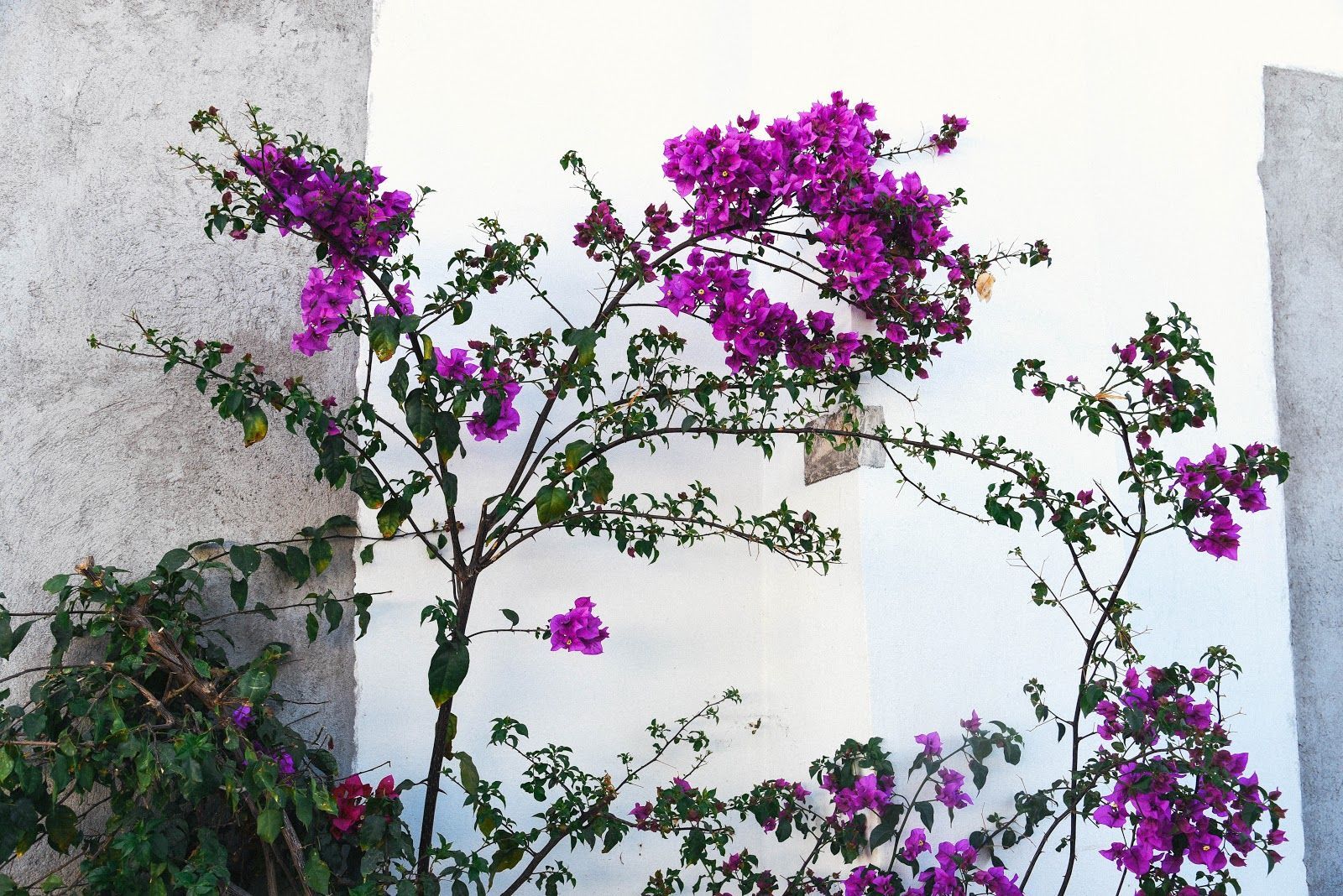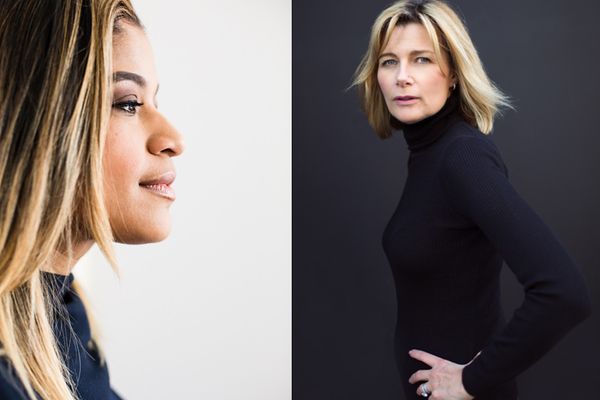 Caitlin Ahern and I met in Phnom Penh, Cambodia in 2013. Since then, I have followed her travels through Maui, Iceland, Guatemala, Atlanta and New Orleans - seeing her when she comes through NYC. With a deep love of travel, microfinance, fair-trade, and education, she founded Thread Caravan in 2015, creating global artisan adventures to teach people about indigenous art trades and the people who are making these works every day. Her hard work is beyond admirable, inspirational and interesting. Retreats currently run in Guatemala, Mexico, Panama and more to come in 2017...


Over the last few years, you've taken a mission and turned it into a career. Can you talk about what led you to creating Thread Caravan?
It's really a culmination of a few ideas that had been brewing. I was getting involved in the fair trade craft realm, but didn't really like how the model is based on consumption of physical goods with no larger understanding of where they come from. Often people buy fair trade because they know they are doing good in supporting indigenous artisans, but they typically don't know much about those artisans, their lifestyles, and the process of making the goods purchased.

A year and a half ago, I met up with my good friend, photographer Alexander Crook. He had just returned from an environmental photography project in Alaska, to tell the story of Indigenous Alaskans who feel financial pressures to sell their land to logging companies. This deforestation affects the land, water, salmon population, and their livelihoods. Native Americans are known for their intricate arts with deep cultural significance, and the effects of logging contribute to the continued loss of their arts.

After that meeting, it felt like the time to start Thread Caravan, to support craftspeople through experiences rather than physical products, and give people the opportunity to find out how things are made, who's making them, and what are their lives are like.

I dove head first into behind-the-scenes planning mode for about a year, and with the help of my network of friends and family, officially launched Thread Caravan in June 2015 with our first weaving workshop in Guatemala.

What has been most challenging about getting Thread Caravan off the ground?
At first it was spreading the word and now it's getting people to book. I feel like TC is currently teetering on the tipping point. I spent the first year or so really pushing the company via social media, press and collaborations. In the past 6 months I've finally started feeling that energy getting returned. I still work on promotion, but now I have people reaching out to me instead of just the other way around.

The main thing I'm working on now is bookings. Many people contact me because they're interested in booking a trip, but probably only 20% of those people go through with the booking. Maybe this is a normal business statistic, but for a small business, it doesn't feel sustainable.

I think a big blocker is that people may feel weird to travel internationally with a group of strangers, but no trips have been weird so far! Haha. Far from it. We've had introverts and extroverts and both types of people have left feeling inspired and satisfied with the trip. So yeah, right now my biggest focus is conveying all of these things to people via Instagram, press and personal encounters in a way that feels authentic.

What do you think is the most important thing that you want people to know about fair trade?
Well there's the obvious message that ties into handmade and artisan goods: that you should choose them instead of their factory-made alternatives.

But getting a little more specific... I've noticed that handmade artisan goods are trendy right now, so big companies like West Elm are selling factory-made knock offs of things like Persian rugs, Kilim pillows, Rwandan baskets, etc. Not only are these products way more expensive to the consumer than they would be if the consumer bought from an artisan, but they are ripping off designs that are specific to cultures that are centuries old. And the worst part is the buyer doesn't often know.

To avoid this, I suggest shopping small and getting as close as you can to the maker. If you can save your purchases of home goods for your travels, perfect. If not, most cities have some kind of small non-chain shop that sells beautiful pieces made by artisans and sourced from around the world. There are plenty of small artisan businesses based in the U.S. that emphasize more ethical practices and many online networks that provide information about artisan businesses and resources so you can make more educated consumer decisions. Alliance for Artisan Enterprise is a great one.

Your flagship adventure is in Guatemala to learn about the artisan trade of weaving. What lead you to that community and trade to focus on?
I first traveled to Guatemala 8 years ago for a week with friends. I was so charmed by the land and the people that I knew I wanted to return for a longer period of time in the future. When I came up with the idea for Thread Caravan, I was living in Maui. While it's a beautiful place, it wasn't ideal for the first TC trip. Guatemala was a natural first candidate because I'd been there before and was familiar with people to connect with and places to go, it's close to the US (where most of our travelers are from), and the weaving there is one of the most prevalent cultural crafts I know of in the world.

How did you create trust with the community in Guatemala to work with you?
This one is important. When working with indigenous groups it's extra important to be empathetic, sensitive and good at communicating. Most indigenous groups around the world have had their land, jobs, knowledge and more taken from them by colonists and even well-meaning expats and travelers.

In each place Thread Caravan offers trips, I first want to make sure the artisans are enthusiastic and on board. I also keep communication very clear in letting the artisans know TC travelers aren't interested in learning their indigenous craft to exploit it, but instead because we appreciate what they do and think it adds value to the world and we want to have a deeper understanding of the craft and connection with them.

What type of expats did you come into contact with in Guatemala?
Guatemala has a wide range of both locals and expats. I particularly loved connecting with other creative female business owners like Britini of Uxibal, Molly of Luna Zorro, Hannah of Creamos Mujeres, and Lisa of Ti'xar. Lisa is actually now helping lead Thread Caravan Guatemala trips. She is the best!

In addition to the expats, I really loved making friends with some creative and driven locals as well like Hubert of Utz, Christian of Samsara (best veggie restaurant in Antigua!), and Mario of Alquimia.

You've spent a lot of time in multiple locations around the world, just over the last couple of months you were in Atlanta, New York, California, Guatemala, Mexico and now back to California. What would you pinpoint as a highest high or lowest low to constant travel?
I think the highs are a little more obvious and anticipated. But the lows are less talked about, particularly how exhausting it can be.

For example: I'm currently typing these answers to you from my phone on a flight to DC to speak at the Alliance for Artisan Enterprise conference. I haven't slept in my own bed in 2 months. Instead I've camped, stayed in hotels and many friend's beds, couches and floors. I've been on 8 flights, 4 long bus rides and rented 3 cars... and clocked many hours just waiting for transportation. I really miss my dog. And mostly, the introverted side of me is seriously ready for some alone time.

All that said, there are way worse problems to have. This is the life I've chosen for myself and the positive things far outweigh the bad... Just want to drop a little reality bomb to everyone who thinks this lifestyle is luxurious. ;)


Favorite country?
I have different favorites for different things. For people: Cambodia. For being outdoors: Hawaii. For art: Mexico.

Now that Thread Caravan is over a year old, what are you goals for the company this year?
I always have too many ideas! Haha. Realistically, this upcoming year I plan to launch at least one new destination (will announce it in the next few months) as well as pop up workshops with resettled refugees in Atlanta. I'm working on partnerships to entice booking too. For example: our mezcal-making trip could be a great company bonding trip for a high end mezcaleria in the United States. Our Guatemala weaving trip could be a great option for a bachelorette trip. The Panama trip could be a great option for a University Spring Break trip.

I'm also working on a few other collaborations that are a little more abstract... More on those later, but basically the goal is to make travel accessible to people of all backgrounds and socioeconomic levels.

Even with all this business talk, it's important to note that I'm not doing Thread Caravan to make profit. That would be a great perk, and I certainly don't want to lose money from it. But ultimately, the whole point is to support the artisans instructors... To give them a fair wage on a consistent basis. I would like Thread Caravan to grow to the point that trips can be happening once a month for a week at a time. I think that would provide real impact and support.

Any advice to those thinking of starting their own business?
Make sure it's something you love. Starting a business is a lot of work, so having a project that you love will give you that extra bit of motivation you need when you have doubts or are getting worn down.

I have new business ideas regularly. They're usually related to something I at least like, and that I know would serve a purpose in the world, but if I don't absolutely love it, then I know it's not worth pushing forward and I'd rather just share the ideas with others in case someone else wants to do it.


And any advice to those thinking of going on an adventure? What do you find essential to have or know before and during travel?
The big logistic things like where you'll go and where you'll stay can usually be arranged once you're in-country (or before, depending on your style). The things that are more essential are:
-Checking out what kind of currency you'll need
-Learning at least a tiny bit of the language
-Checking electricity voltage
-Download offline maps on your phone
-Decide if you want to get an international data plan for your phone during the trip
-Learn about the history of the country and its people
In honor of Small Business Saturday, there's a 15% discount on all trips through December 15th with the code "shopsmall". If you want to learn more about the upcoming 2017 trips, head over to www.threadcaravan.com/book-a-trip/. The Oaxaca Mezcal + Mole trip will depart Feb 11-16, 2017, Guatemala Hilo Colectivo from April 23-29, 2017, and Panama Sailing San Blas Islands in Summer 2017!