TRAVEL UNDER THE RADAR TO NORTHERN ITALY
Travel to Northern Italy: Turin (Torino), Genoa (Genova), Milan (Milano), Bologna, Siena, Lucca, Tellaro, Valle d'Aosta, Alba and more!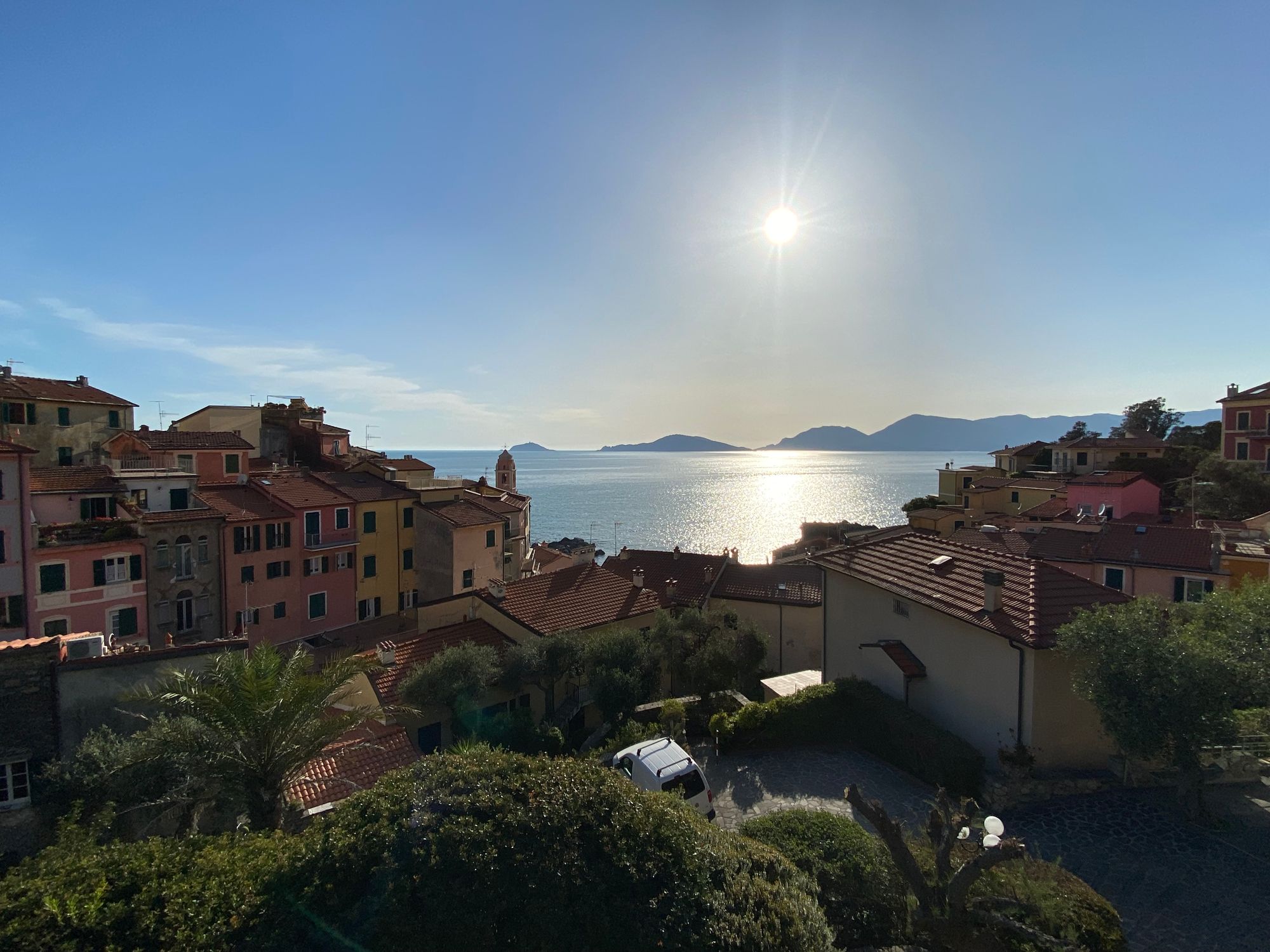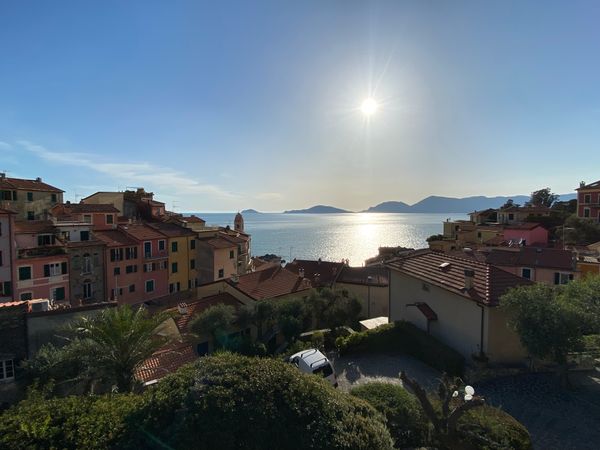 Italy is a land well known for its beautiful art, ancient history, legendary landscapes and fresh, delicious food and drinks. And, it really is all of that - and more! Italy sits in southwest Europe, bordering France, Switzerland, Austria, and Slovenia. But, most of Italy follows coastline - from the Ligurian Sea, Tyrrhenian Sea, Adriatic Sea, Ionian Sea (seas within the Mediterranean Sea). With its southern region, Sicily, close to northern Africa's Tunisian border, Italy as a whole encompasses many cultural influences within the country.  
This article will focus on northern Italy in the Piedmont, Lombardy, Ligurian, Emilia-Romagna, and Tuscany regions. By no means an exhaustive take on traveling Italy, but enough photos and insight to encourage your own trip and curiosity.
Northern Italy borders the French, Swiss and Austrian Alps, with Italy's own Italian Alps and Dolomite Mountains. These mountains feed the fertile valleys and wine regions that give Italian wine its global popularity. Rivers and canals run through the northern cities of Turin, Milan, Bologna, and Venice.
Many think pizza and pasta when they conceptualize Italian cuisine, but the north has harsher winters than than the sunnier southern regions. This means less tomato inspired cuisine, and more regional cuisines such as: risotto, pesto, cacio e pepe, bolognese, truffles, and anchovies. The joy of Italian cooking is that is really is fresh, and relies on what is grown nearby.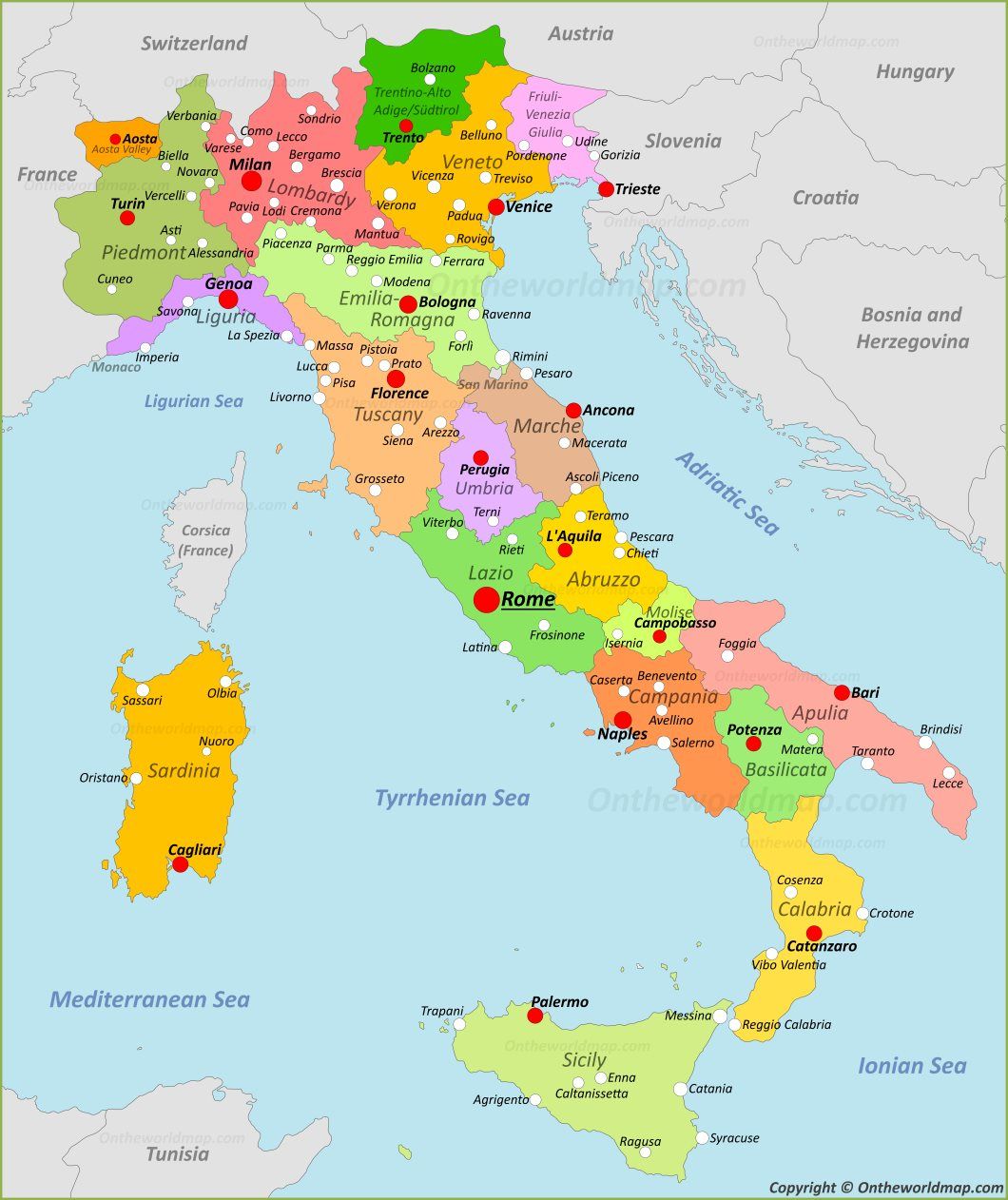 TORINO, ITALY - PIEDMONT REGION
Let's start this trip off in the city of Turin (Torino), located in the Piedmont region. Piedmont is known for its truffles, chocolates, and famous barbera and barolo red wines. Turin, often a city that flies under the radar in contrast to Milan to the east. Turin is a humble city that sits along the River Po, with the alps in the distance. Often synonymous with Fiat, Turin is home to the "Lingotto" Fiat factory, which was booming in 1929.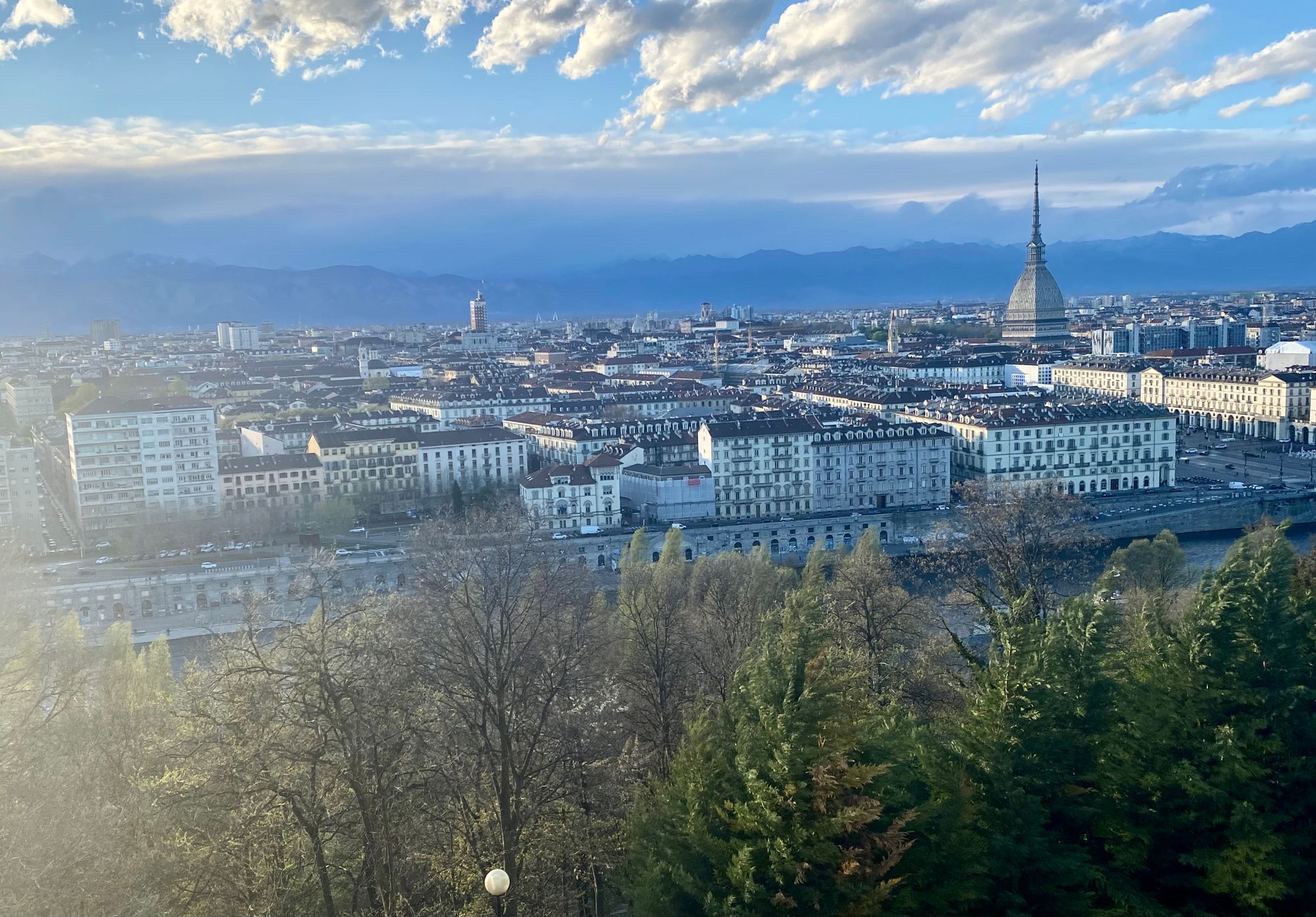 Today, Turin is a great destination for food lovers, museum goers, and outdoor enthusiasts. Take the train from Torino's main station, Porta Nuova and you can be in the alps within 45 minutes. The world renowned Eataly began in Turin, as the birth of the "slow food movement" and that homage is obvious with every restaurant in the city. From the cafes to the Michelin stars, food, coffee and wine are all made with love and care in Turin.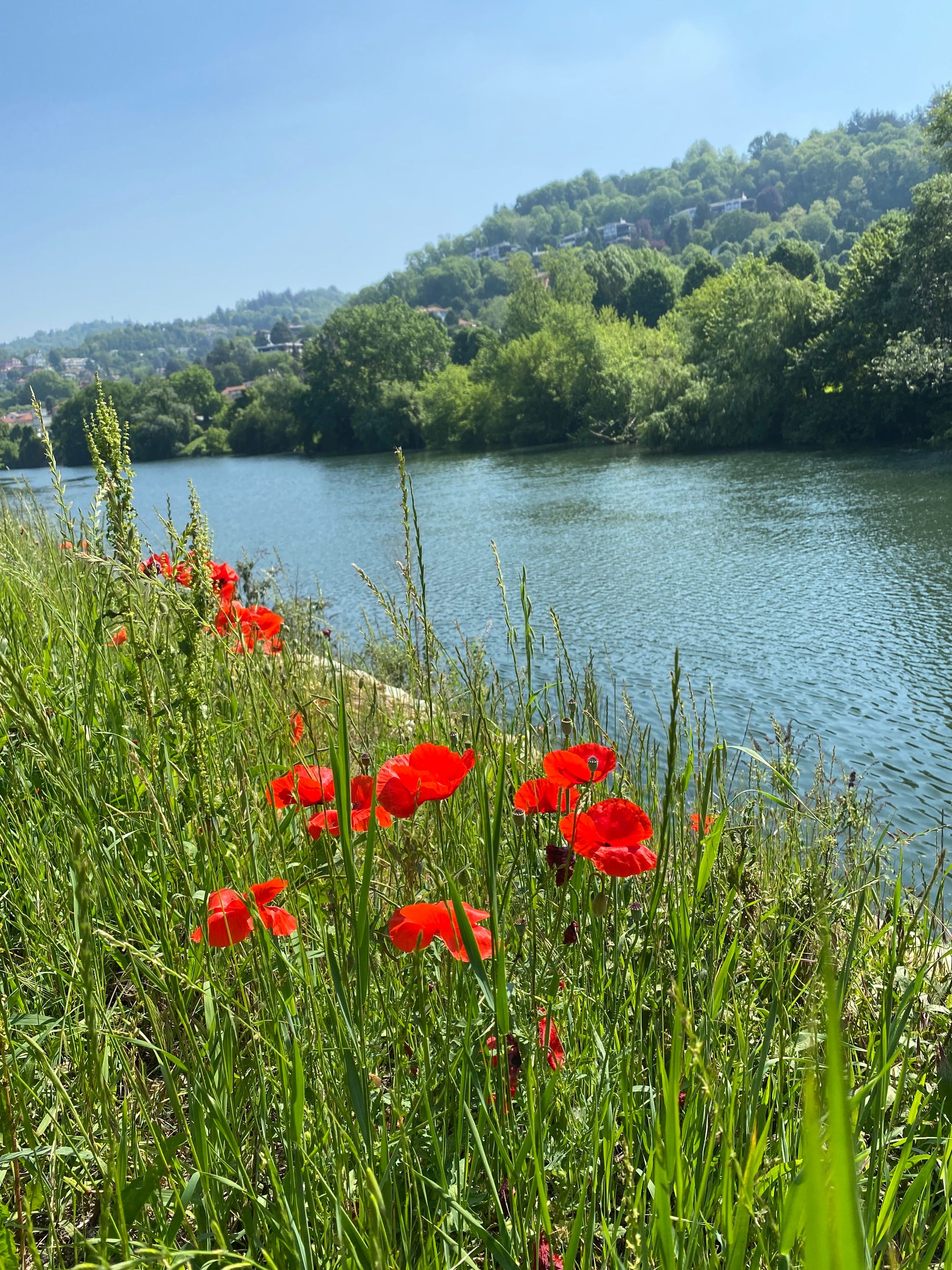 While Turin is not the easiest city to get to internationally by plane (requires a stopover, often out of Amsterdam, Paris, or Frankfurt), it's only a 1 hour train ride from Milan, or a direct flight (often cheap) from within Italy on budget airline, Ryan Air.  
Once you're there, it's a very walkable and commutable city. The metro runs north-south, with both tram and bus lines as well. With a population of 892,000 people, it's less touristic and more of an economic center, which makes for less crowded attractions, better prices, and a more unique experience than the typical Italian destinations.
When in Turin, explore the: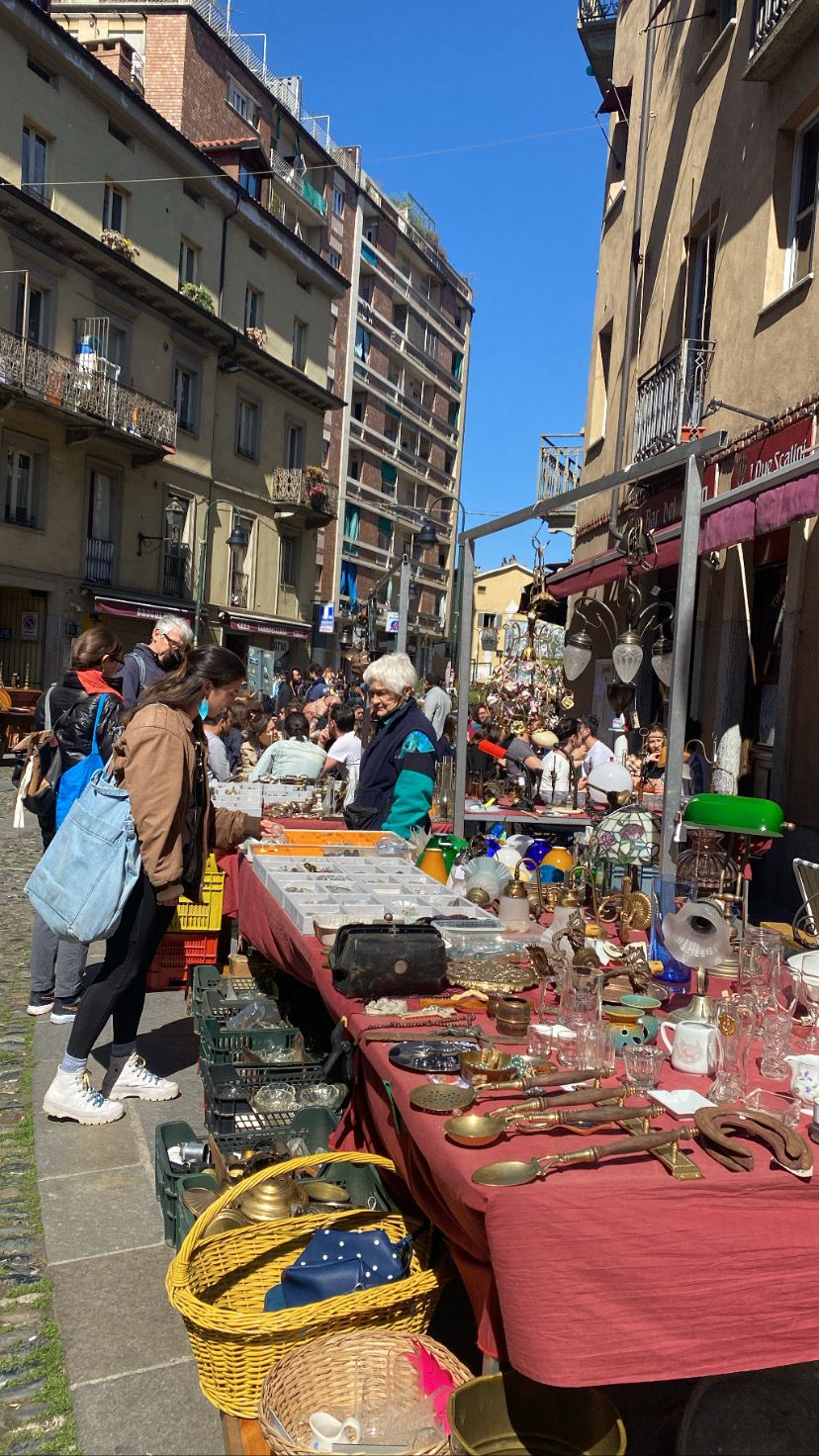 And as for the food, it's hard to go wrong!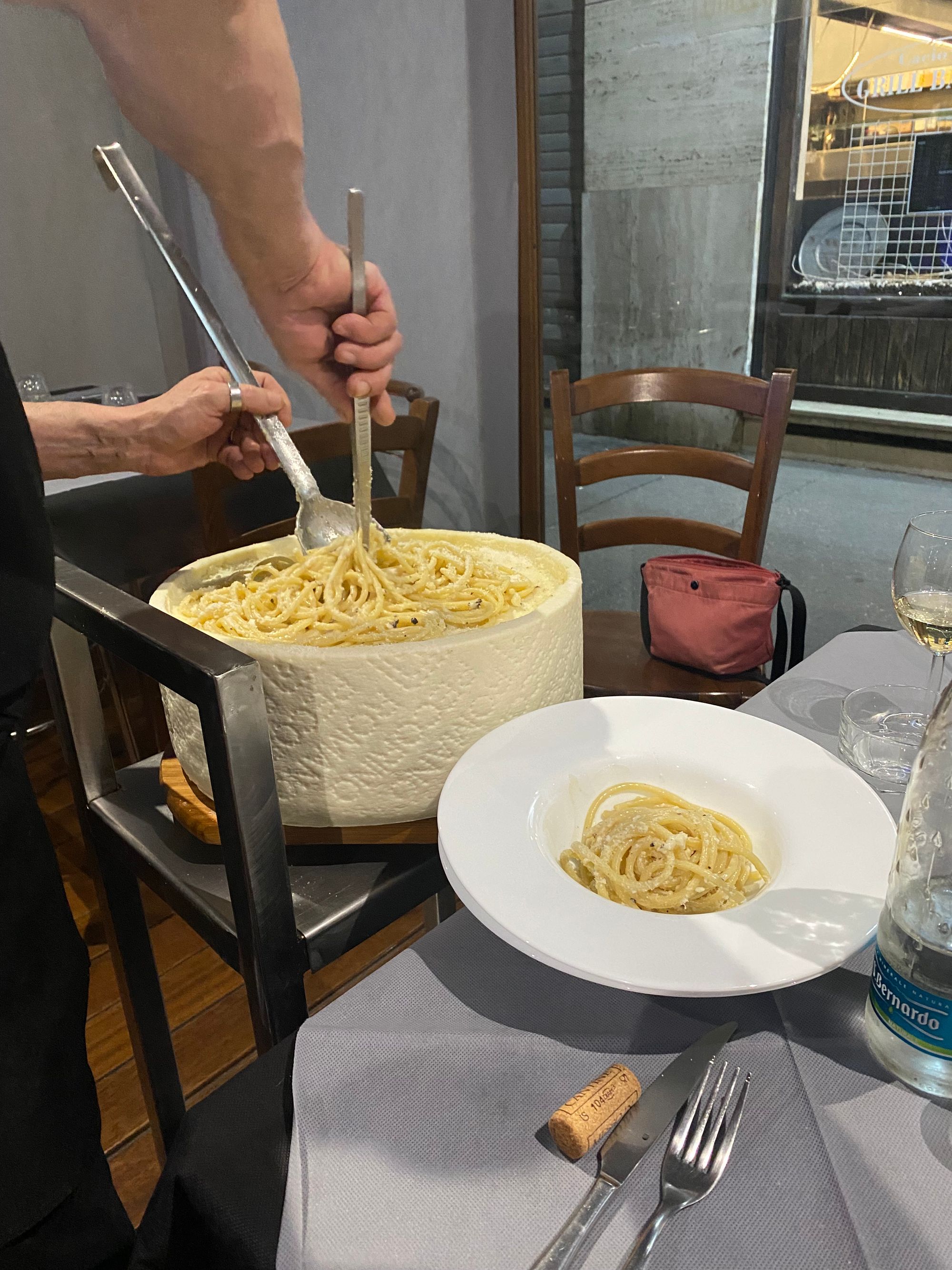 AOSTA, ITALY - AOSTA VALLEY REGION
Heading northwest to the tiny region of Aosta Valley, nestled between the France and Swiss borders. This alpine region embodies the mountain spirit, with chalet architecture, and both Italian and French as the spoken and written language. Visit Aosta by train or car - only an hour and 15 minutes from Turin.
The Aosta train station sits right in town, so if you do travel without a car, you can easily walk to your hotel, or catch a bus to a smaller village or destination nearby.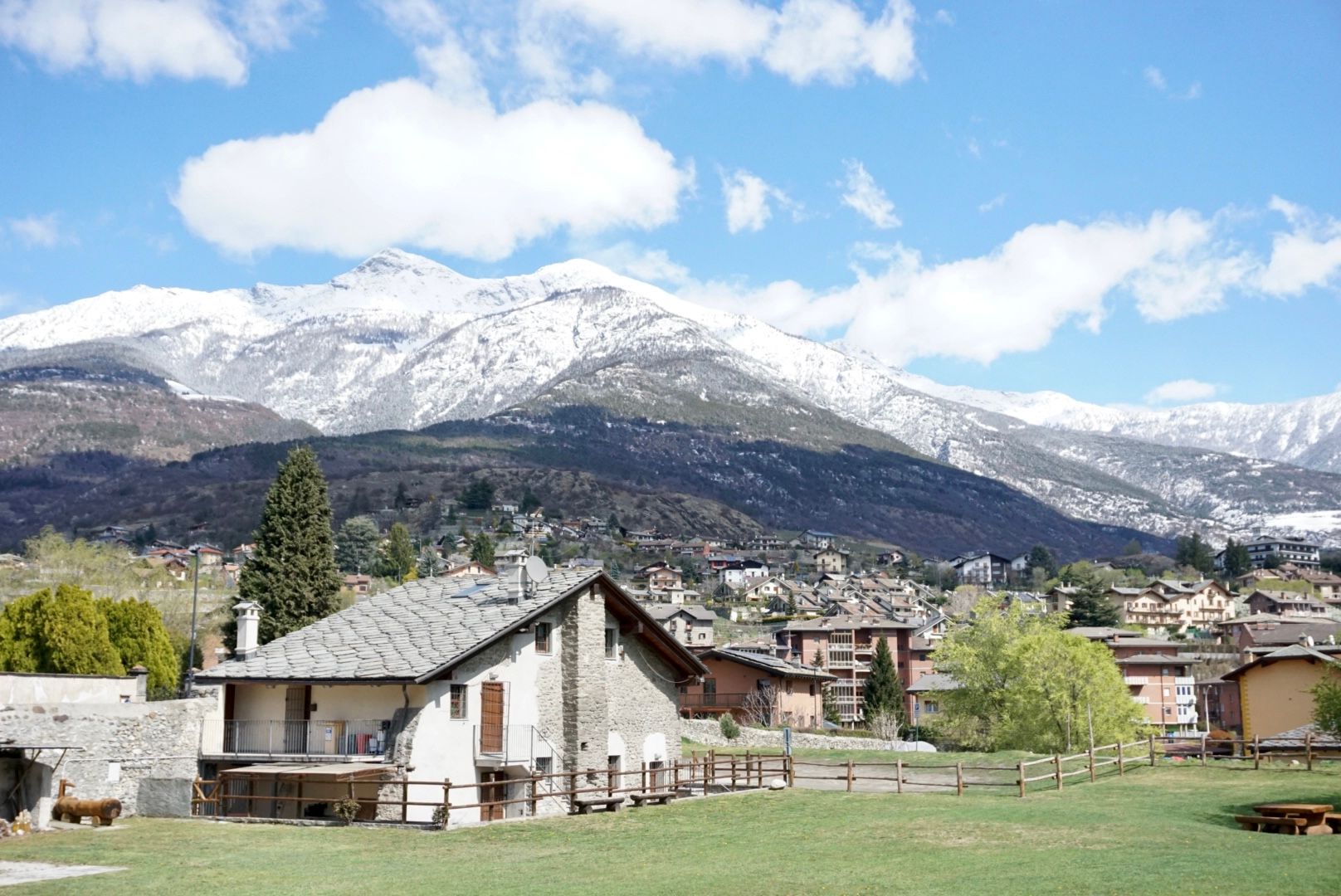 Aosta hosts a variety of festivals and fairs throughout the year, a region that is proud of their crafts and cultural interests. From wood working, farmers markets, carnivals, performances, and more - there is a lot to celebrate!
Sant Orso Fair - A festival honoring the creativity of the mountain folk, for craftspeople and artists to display their work
Valle D'Aosta Festival - a celebration of the region with art, artists, musicians, food and wine pavilion
Etroubles Veilla Festival - A festival in August in which they practice old agricultural traditions like processing fontina cheese, wool, and more
Arnad Veilla Festival - A similar festival to honor traditional crafts like threshing wheat, pealing chestnuts and sampling delicacies such as apple strudel, fiocca macchiata, and Arnad lard
Alpine Guides Festival - a cross town festival for mountain climbing and rock climbing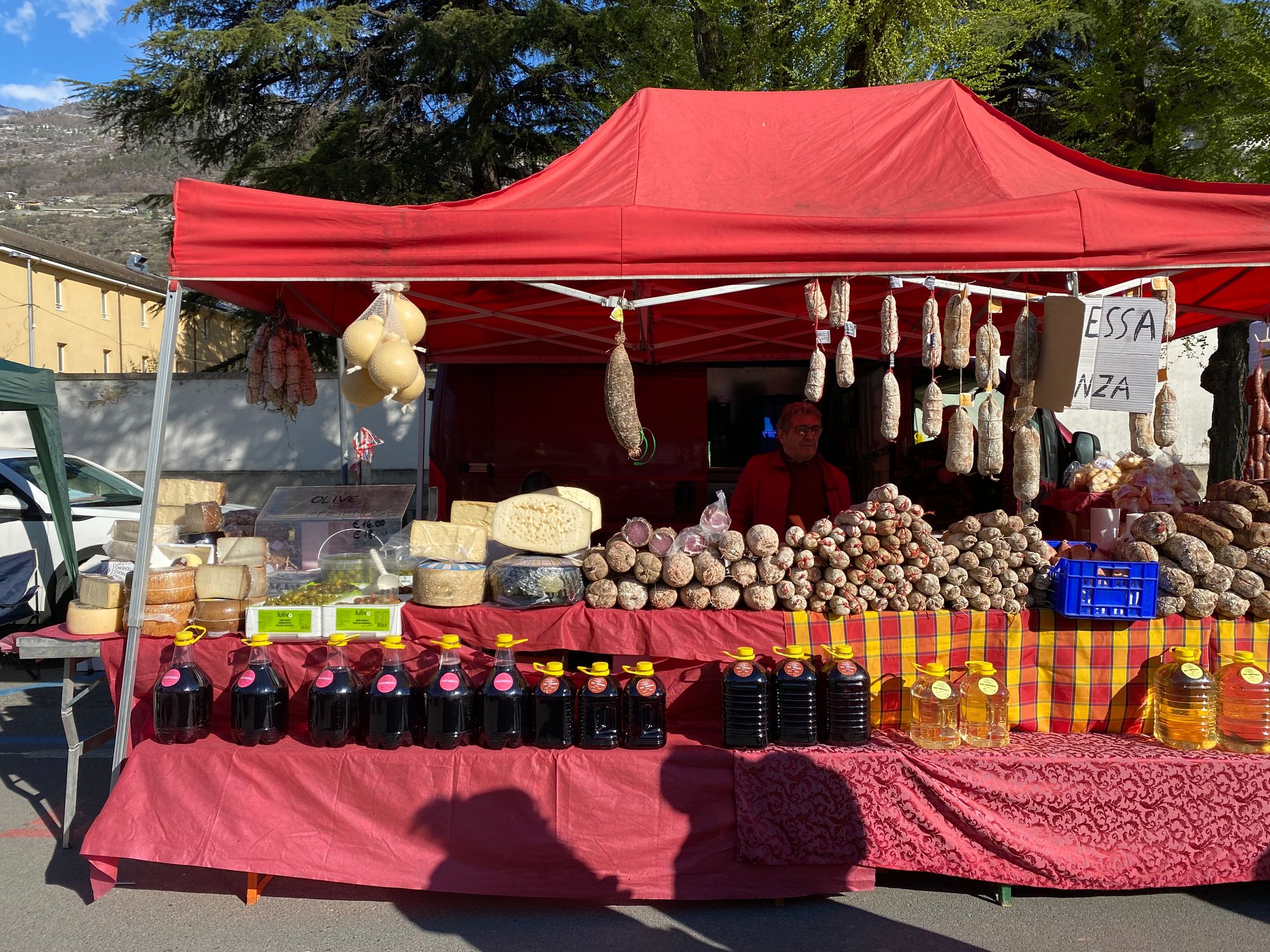 Whatever season you visit in, Aosta and the surrounding towns will welcome you with delicious, hearty food and drink. If you have a car, consider driving to Mont Blanc, which straddles all three borders of France, Italy and Switzerland. Plan for a full day and book in advance to take the cable car to the top for 360 views of the alps.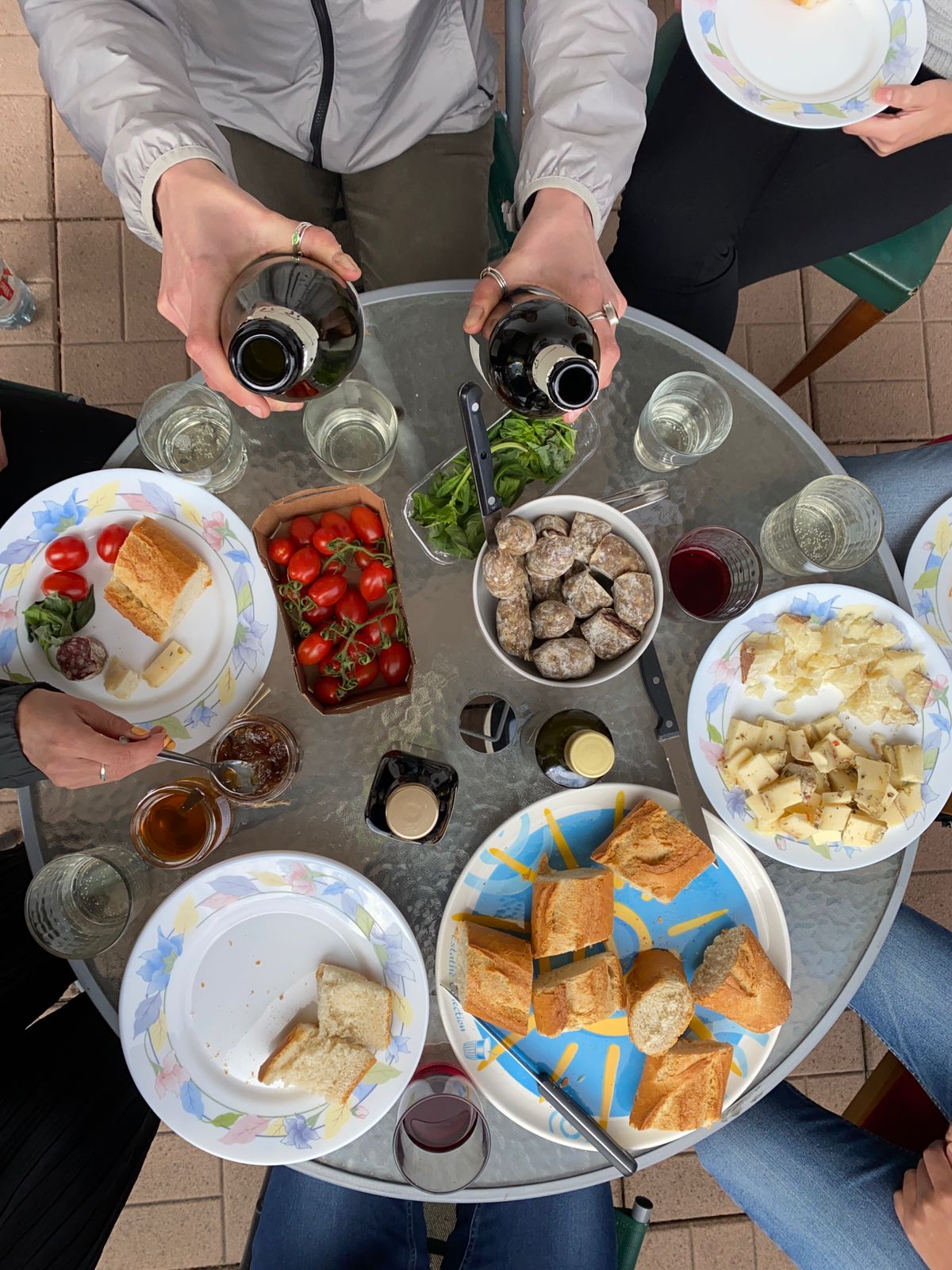 GENOA, ITALY - LIGURIA REGION
Often overlooked by travelers on their way to Cinque Terre and the more well known sea towns of Portofino, Genoa (Genova) is a beautiful, bustling port town on the Ligurian sea. With its Ottomon inspired architect, soft pastel colors, and fantastically fresh sea food, Genoa has a lot to be desired!
Only a 2 hour train ride from Milan or Turin, Genoa can be both a great destination as well as a great home base for other coastal activities. Walkable & gorgeous, peruse the city on foot if you can!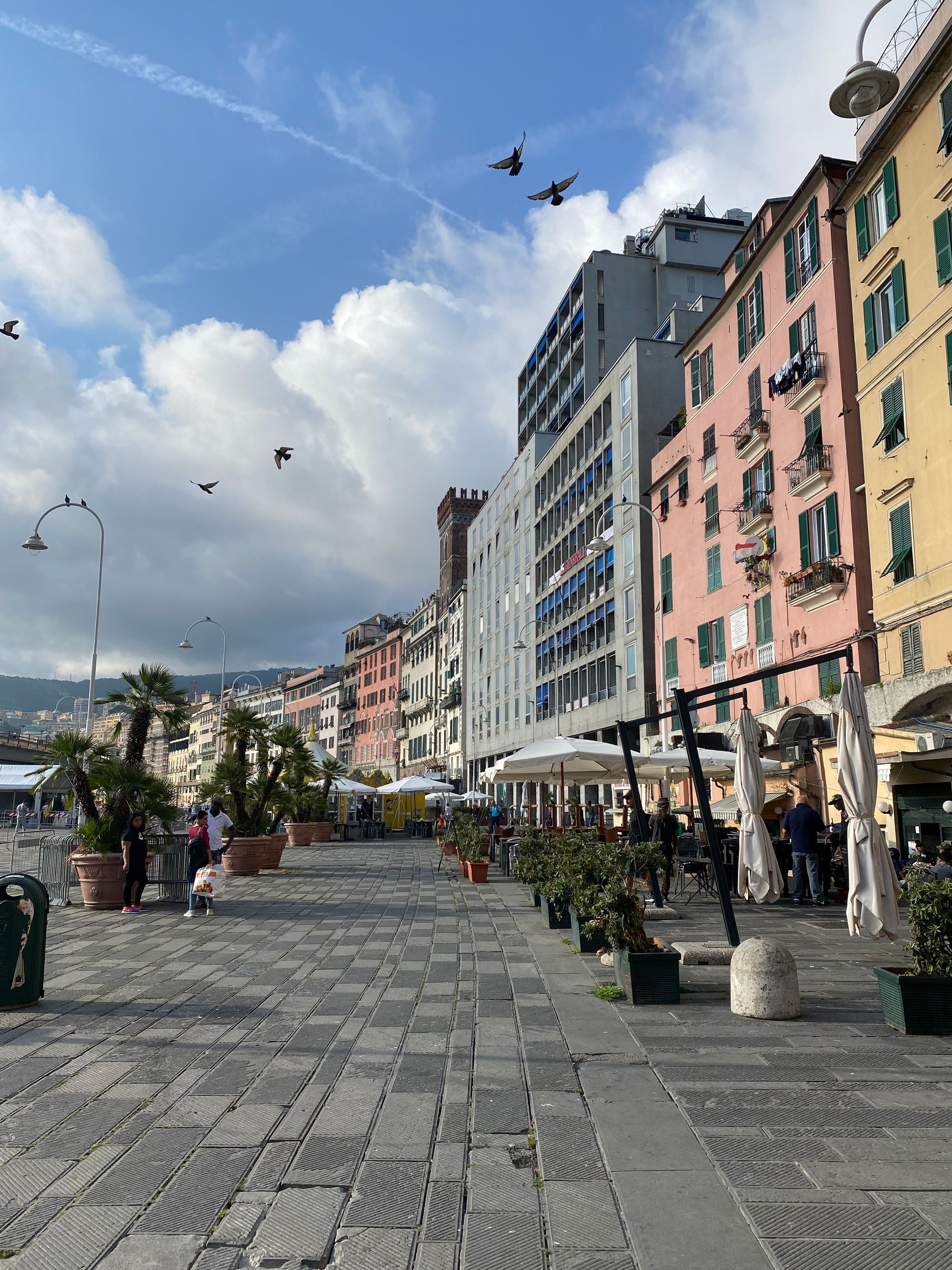 Sights to see in Genoa: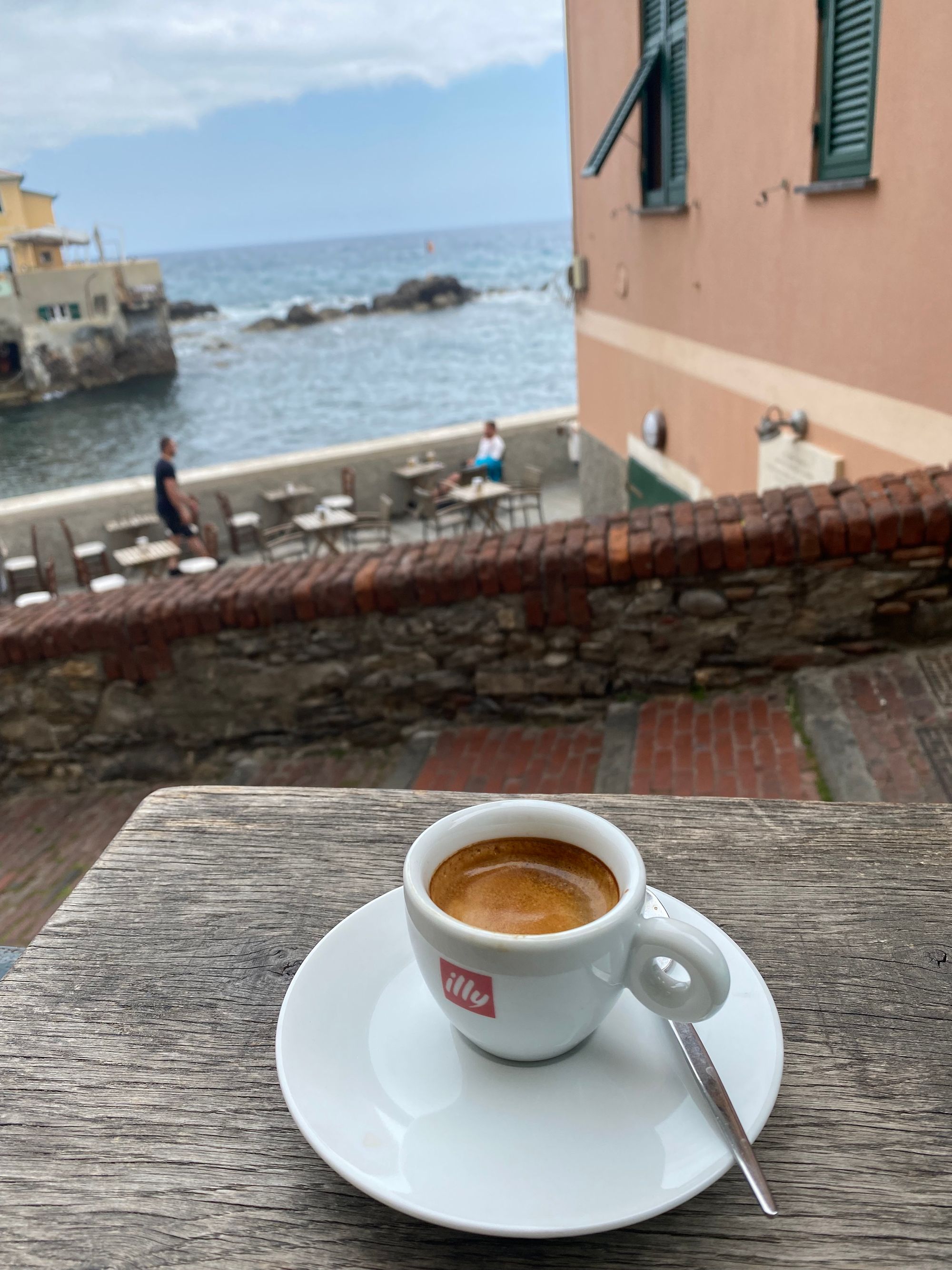 Food, aperitivo and coffee are abundant in Italy. Here are a few restaurant recommendations, but it's hard to go wrong! Enjoy the seafood, eat even the things you aren't sure about (like a serving of fried sardines)!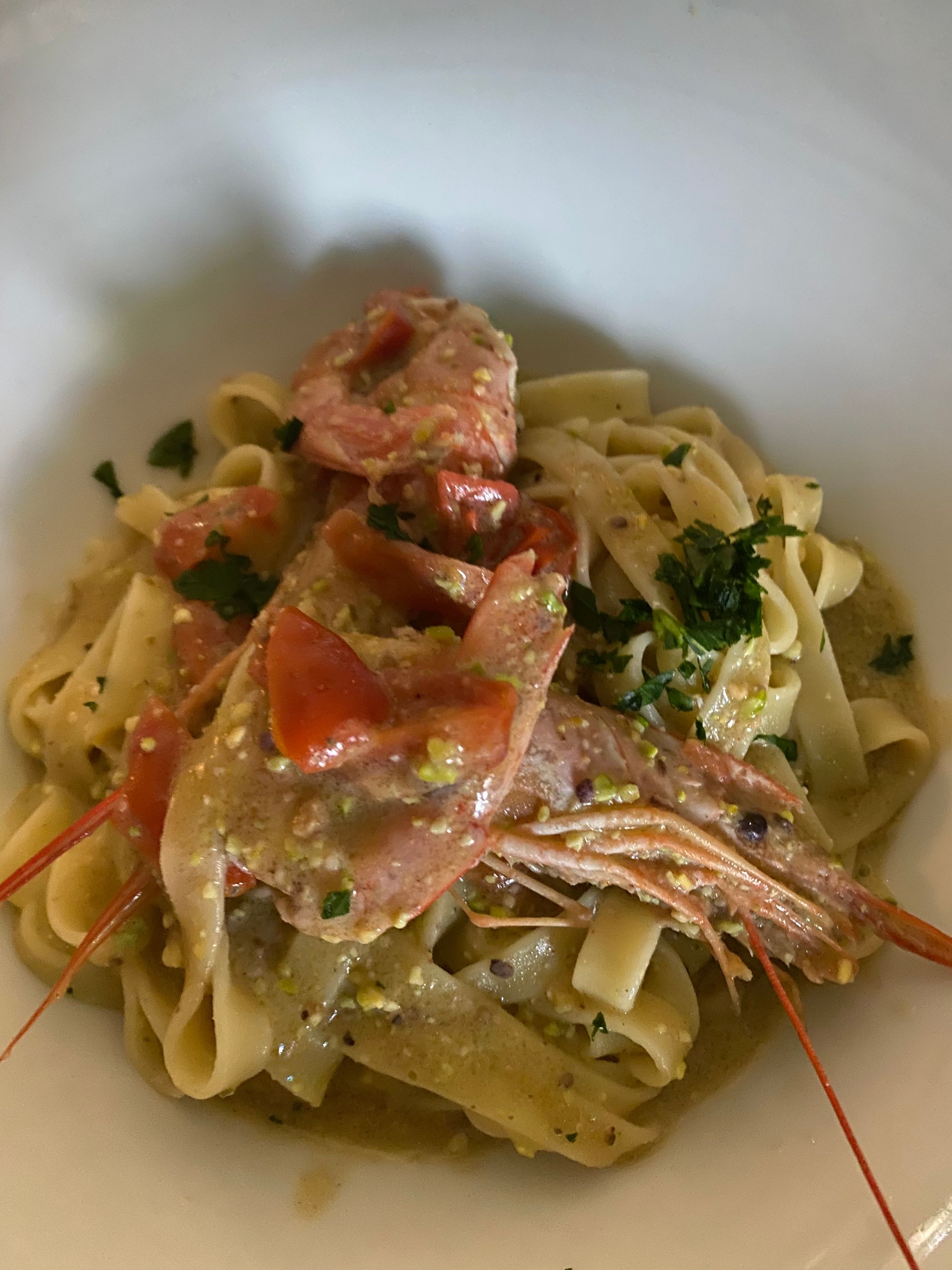 TELLARO, ITALY - LIGURIA REGION
While only a quick stop along the way to Tuscany, Tellaro stood out as a favorite throughout the Italy trip. It's Cinque Terre without the crowds, it is beautiful, calming, and lovely.
A little town along the Ligurian Sea before Liguria turns into Tuscany, Tellaro is seaside village worth visiting.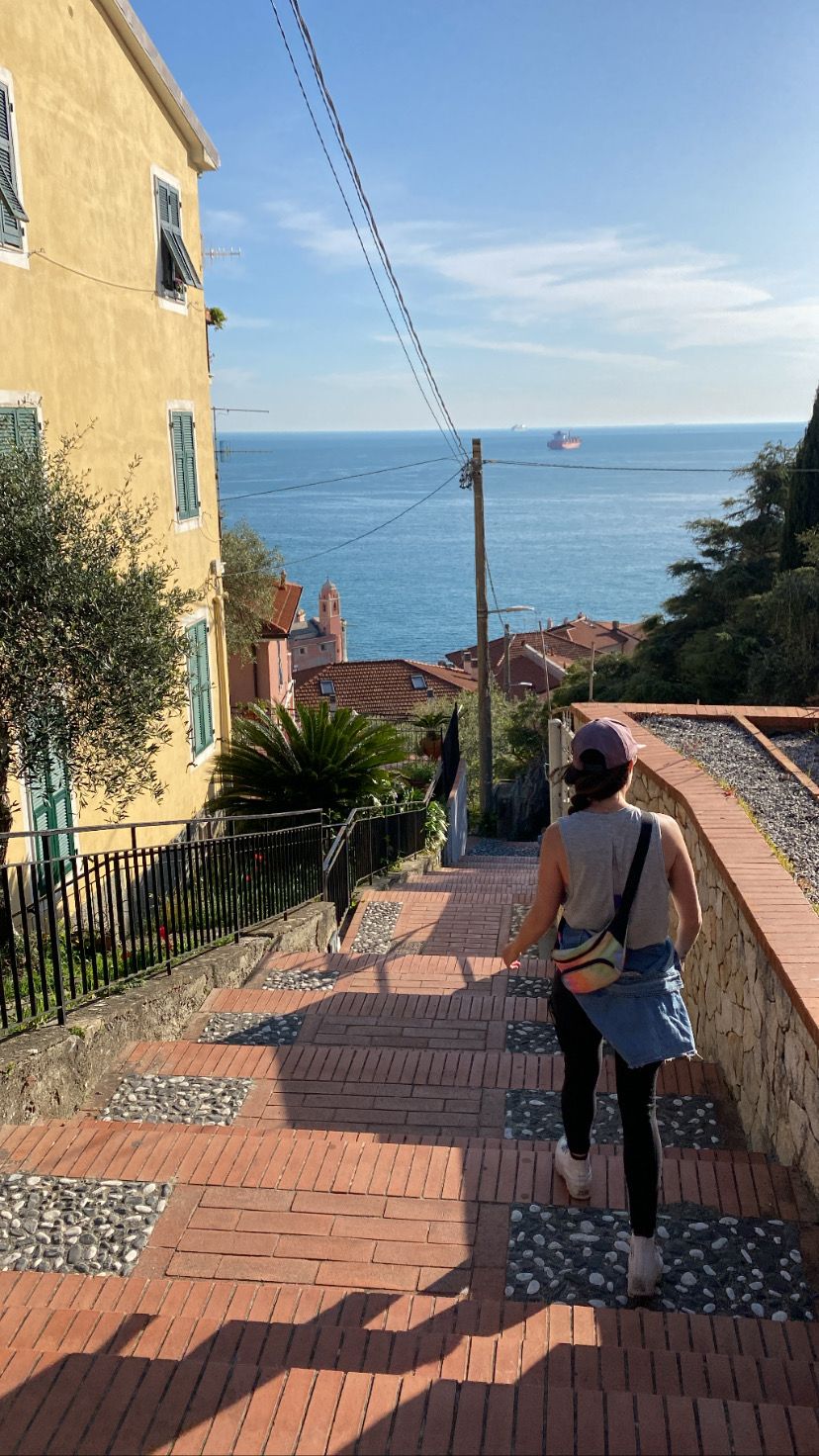 While I didn't spend enough time to catch the name of anything, what I did enjoy was delicious gelato, a cold beer alongside the sunset over the sea, and some fresh cured meats and a bag of nuts to munch on.
In the brief stop over, I befriended a few Italians willing to let me practice my Italian while they asked me if I liked sushi, in English. And meandering through the cacti and pink buildings made me overjoyed.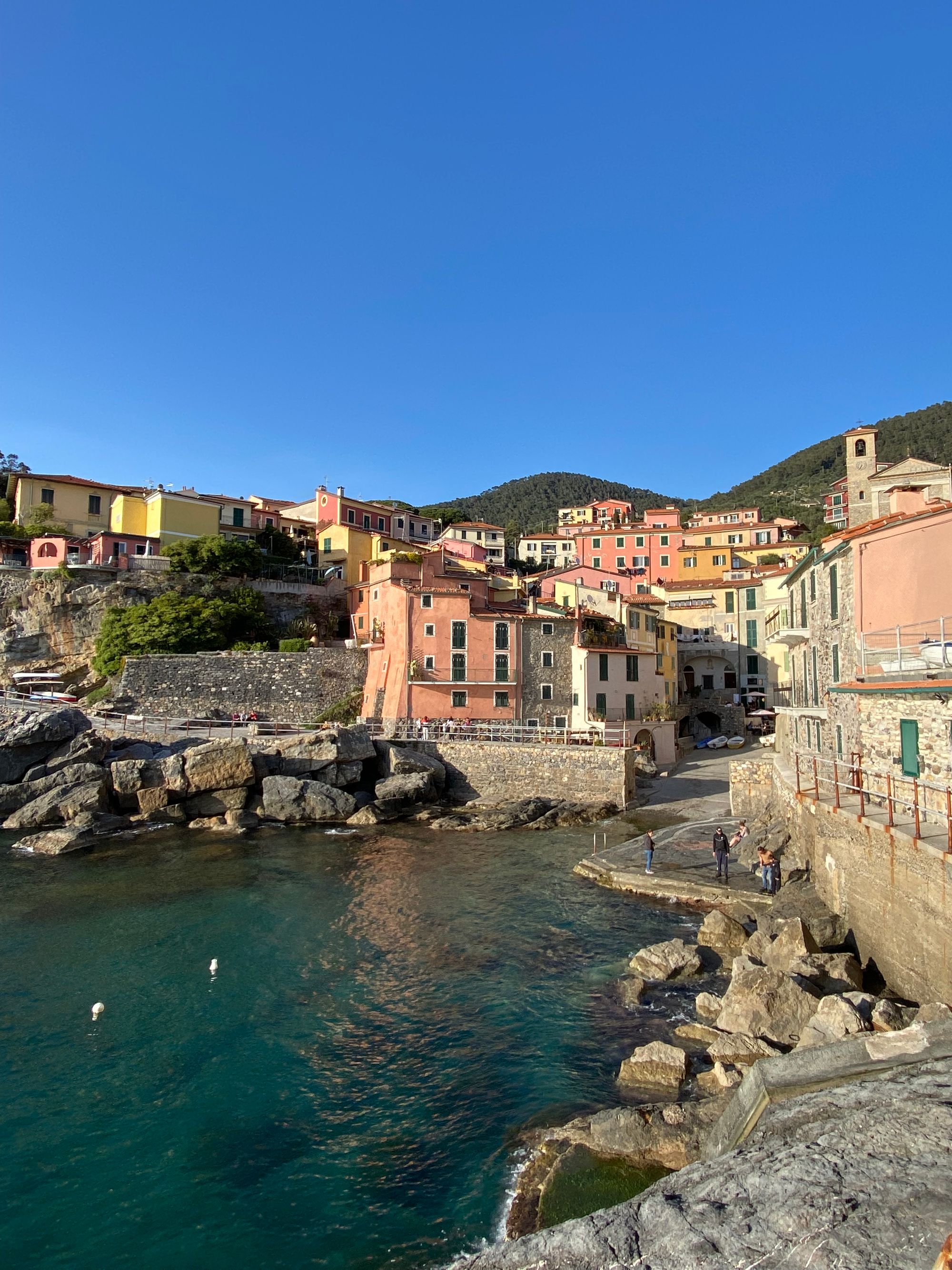 Whether it's Tellaro or a seaside village nearby, if you're going to go to Italy, try to get to the sea. It's a breath of fresh air (literally), and a good break from all the churches and grandiose marble architecture that can get a little overdone by the end of any European trip (in my opinion).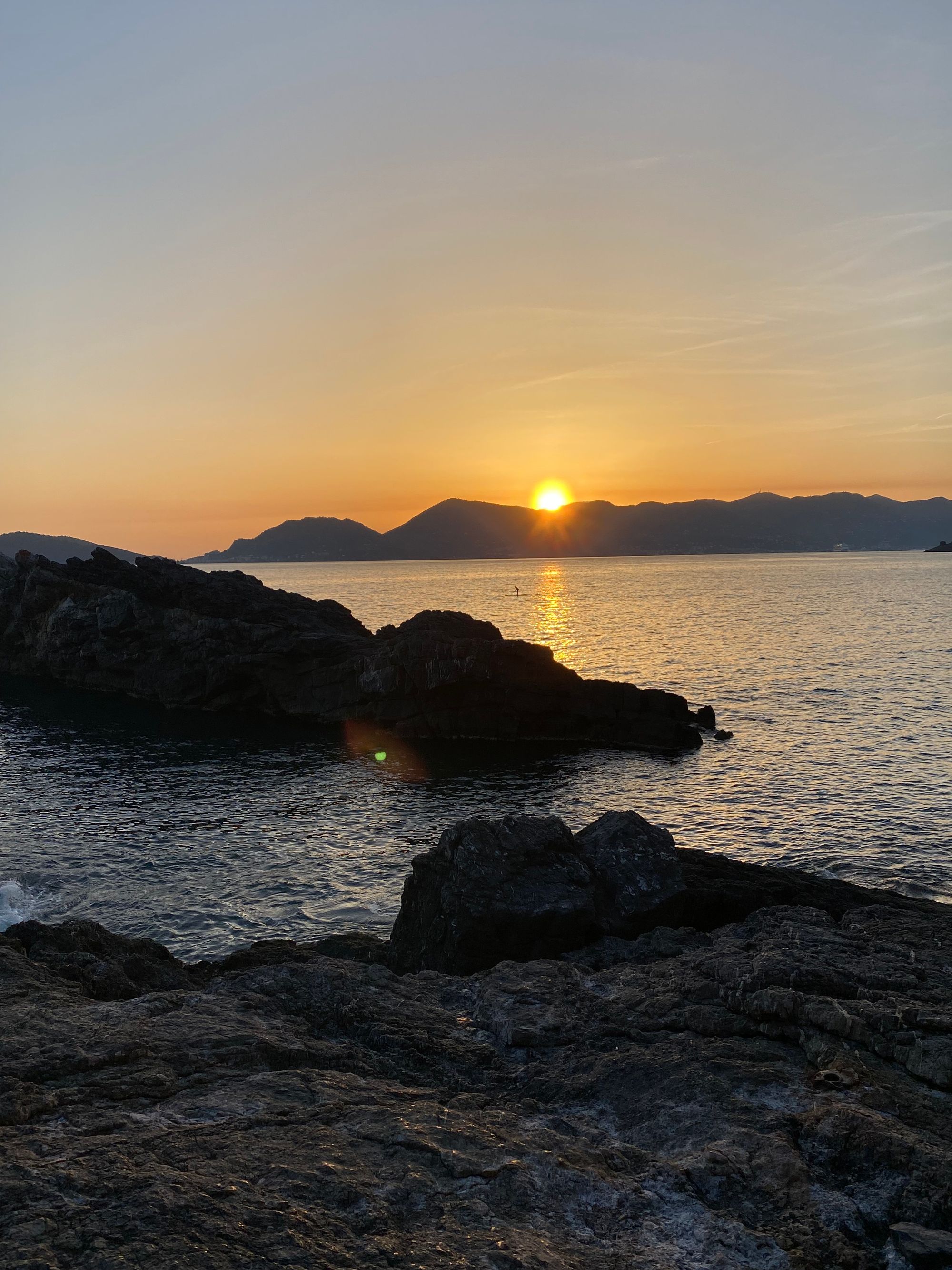 LUCCA, ITALY - TUSCANY REGION
While I only spent a few hours in Lucca, if you're an architect buff, you're gonna freak out about every Italian city. Lucca is most known for its medieval city walls, which still circle most of its old town. It's known that the Julius Caesar liked to hang out and meet in Lucca. Lucca is a great day trip destination, especially if you also want to hit Pisa on the same day - they're quite close to each other.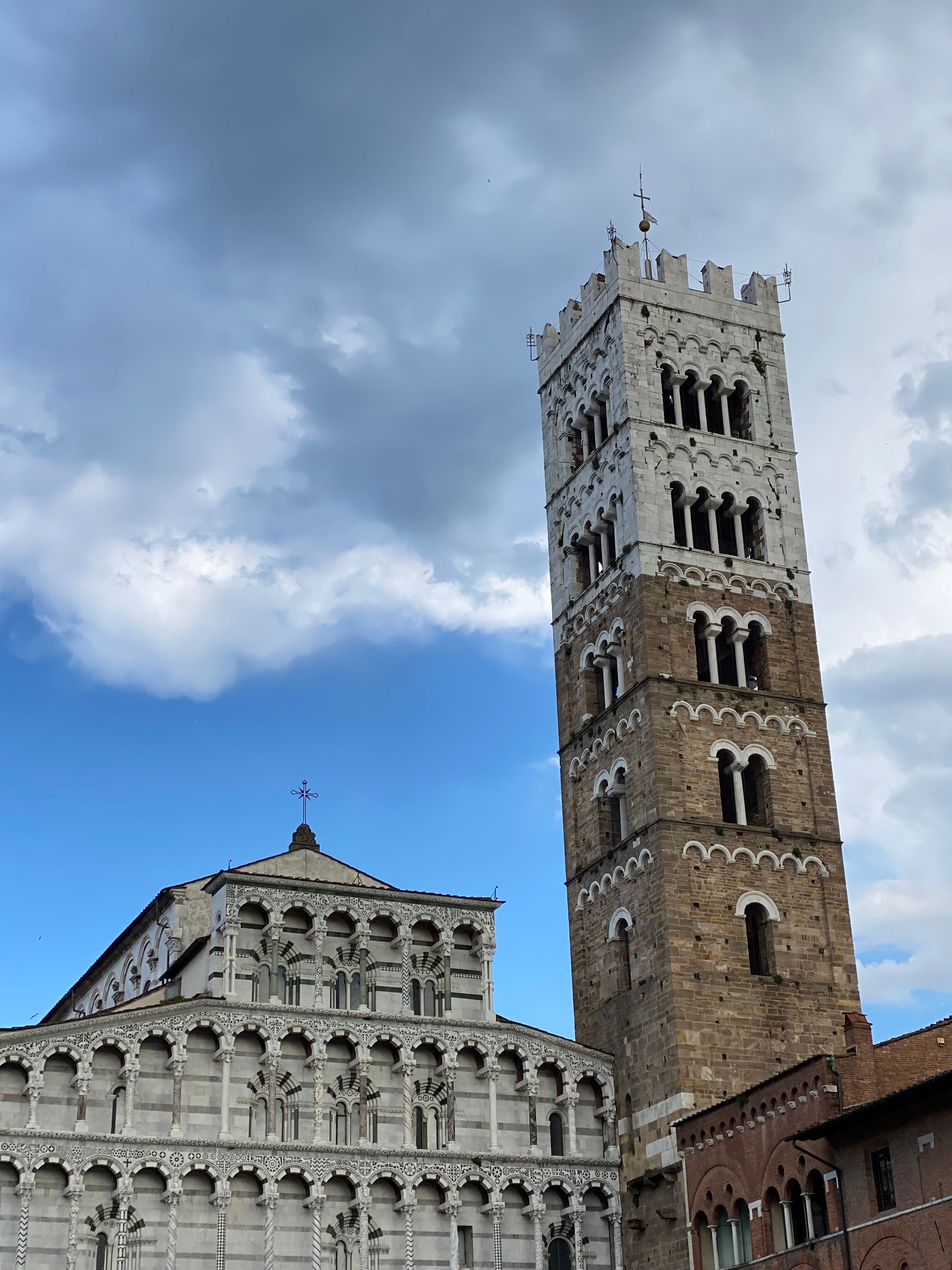 What to see in Lucca?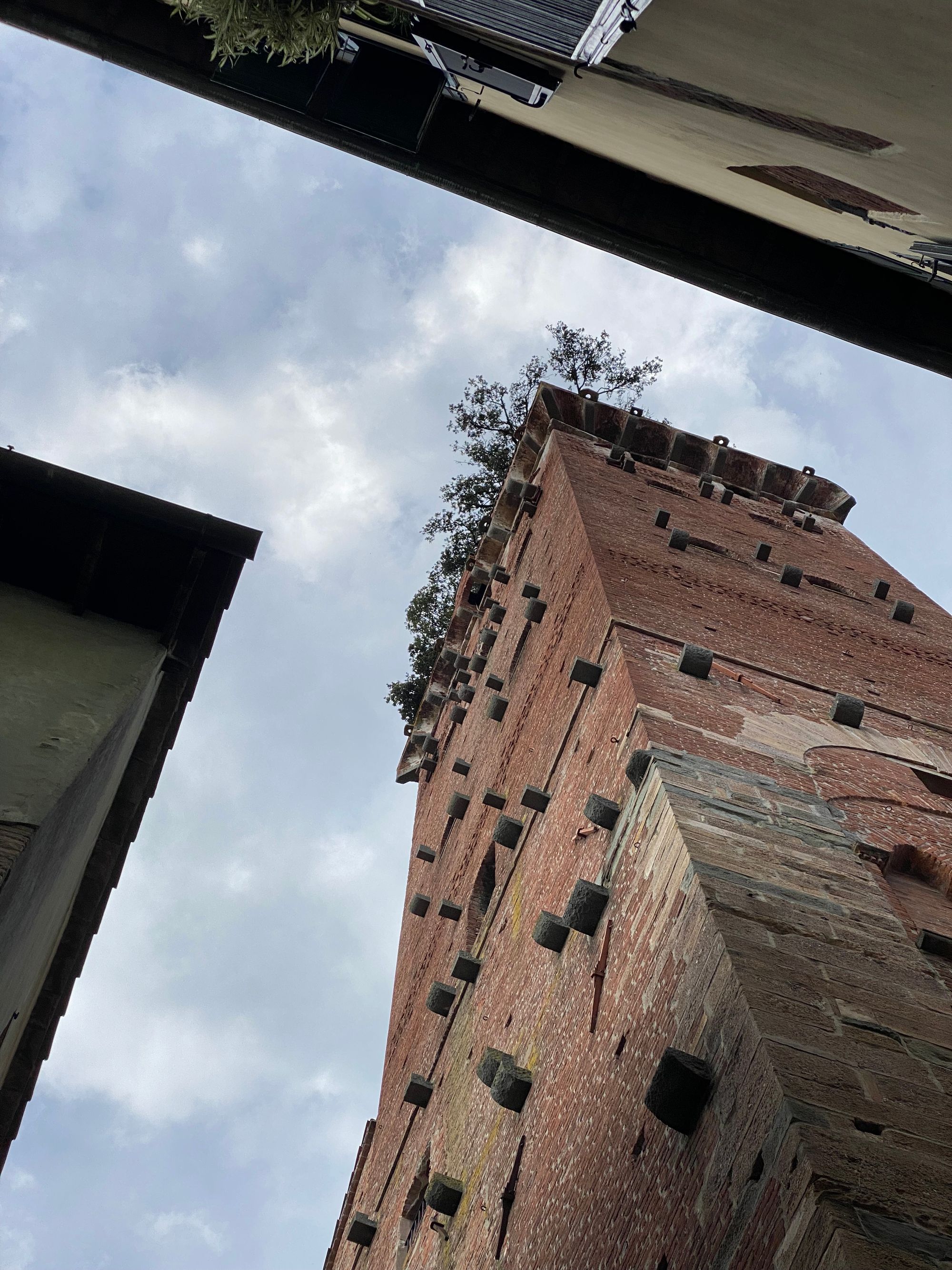 SIENA, ITALY - TUSCANY REGION
Another great day trip destination is the city of Siena. A truly gorgeous city, Siena is historic for many reasons. From the UNESCO World Heritage Sites that encompass the city center, to the ancient Palio horse race that takes place bi-annually. Siena is a must see.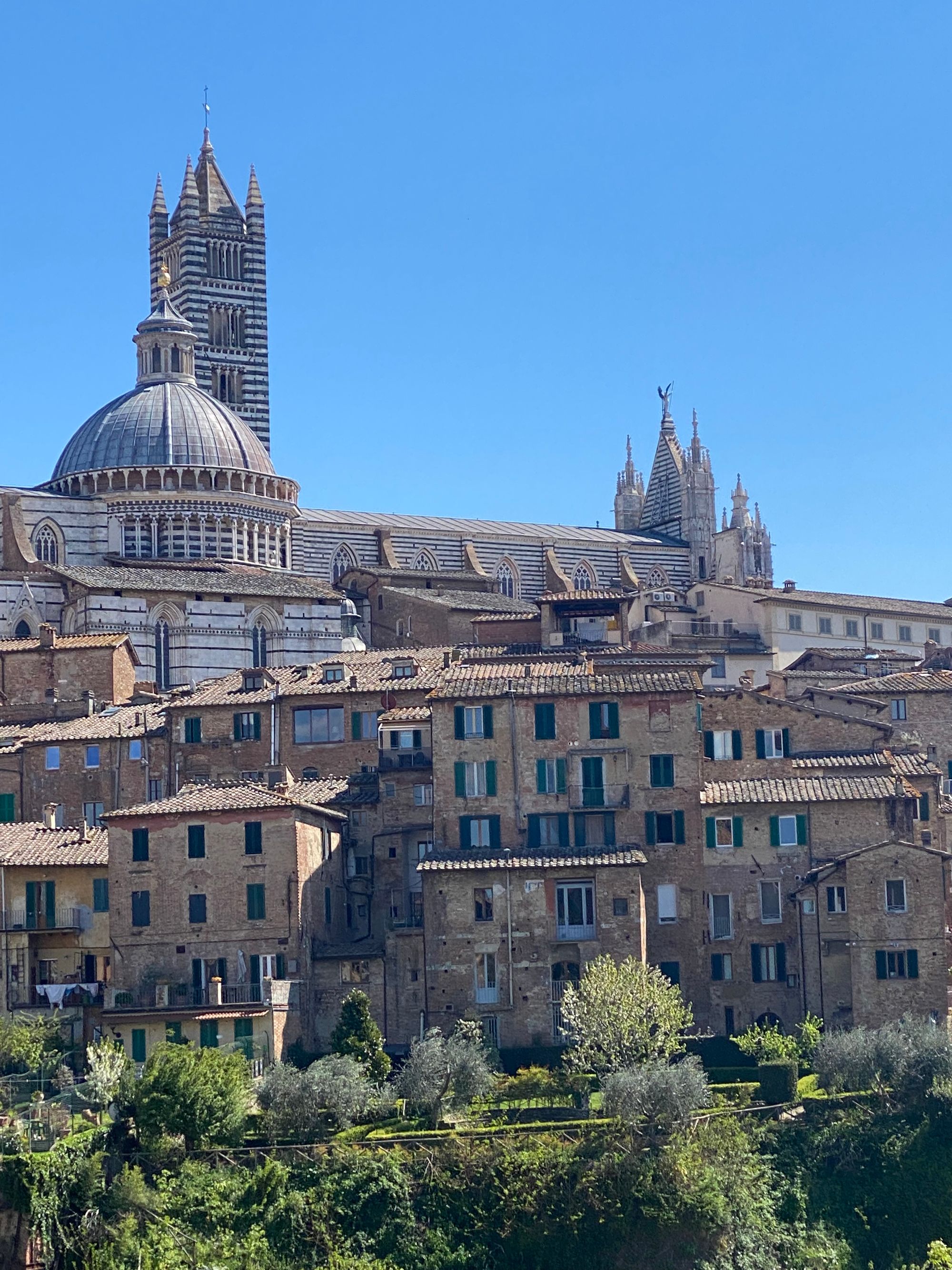 The first stop has to be the Cathedral of Santa Maria Assunta. This place was so cool that the only photos I want to share are of this church. Built in the 1200s, this pristine Gothic structure is made of stone and marble, with insane carvings, details, intricacies and fresco artwork. If you've heard of Donatello, Michelangelo, and Bernini but didn't know what they made, their art is in the Church of Siena.
Then, you have to go to the Piazza del Campo, the main square that hosts the traditional horse race of the city.
Within the piazza, you can visit the Palazzo Pubblico, a 102m tall tower, which you can climb to the top of (if you'd like to walk over 200 steps), then it's worth it.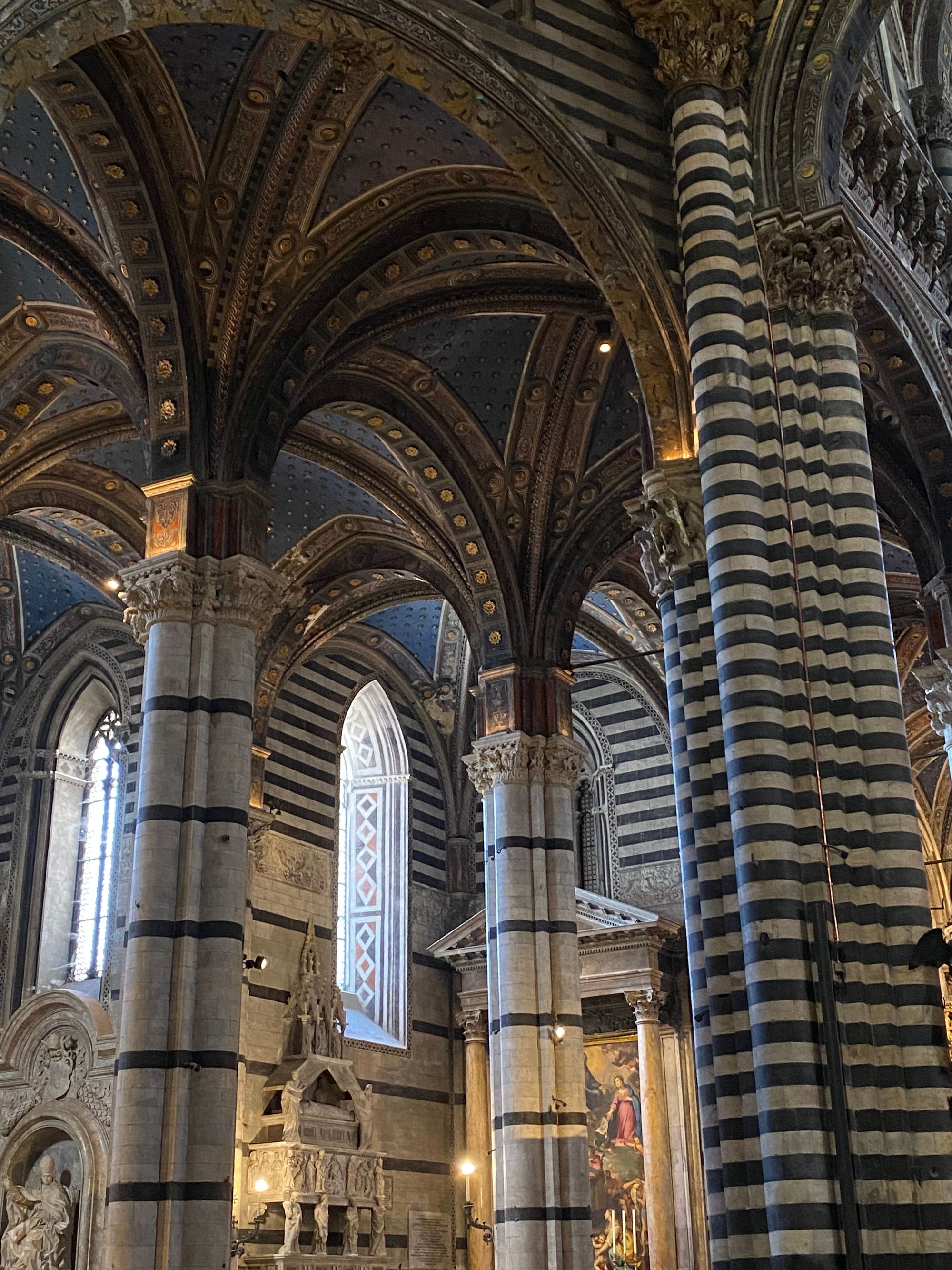 With multiple palaces, cathedrals and more to visit in Siena, if you're feeling like you've seen the best one and you don't really want to see more - the city itself is full of good food, quaint cobble stone streets, wine tastings and more. You can't go wrong with an afternoon of pasta and wine.
Of course if you've made it to Tuscany, you have to get out to the countryside and see those picturesque rolling green hills, swirly cypress trees, and drink a lot of wine!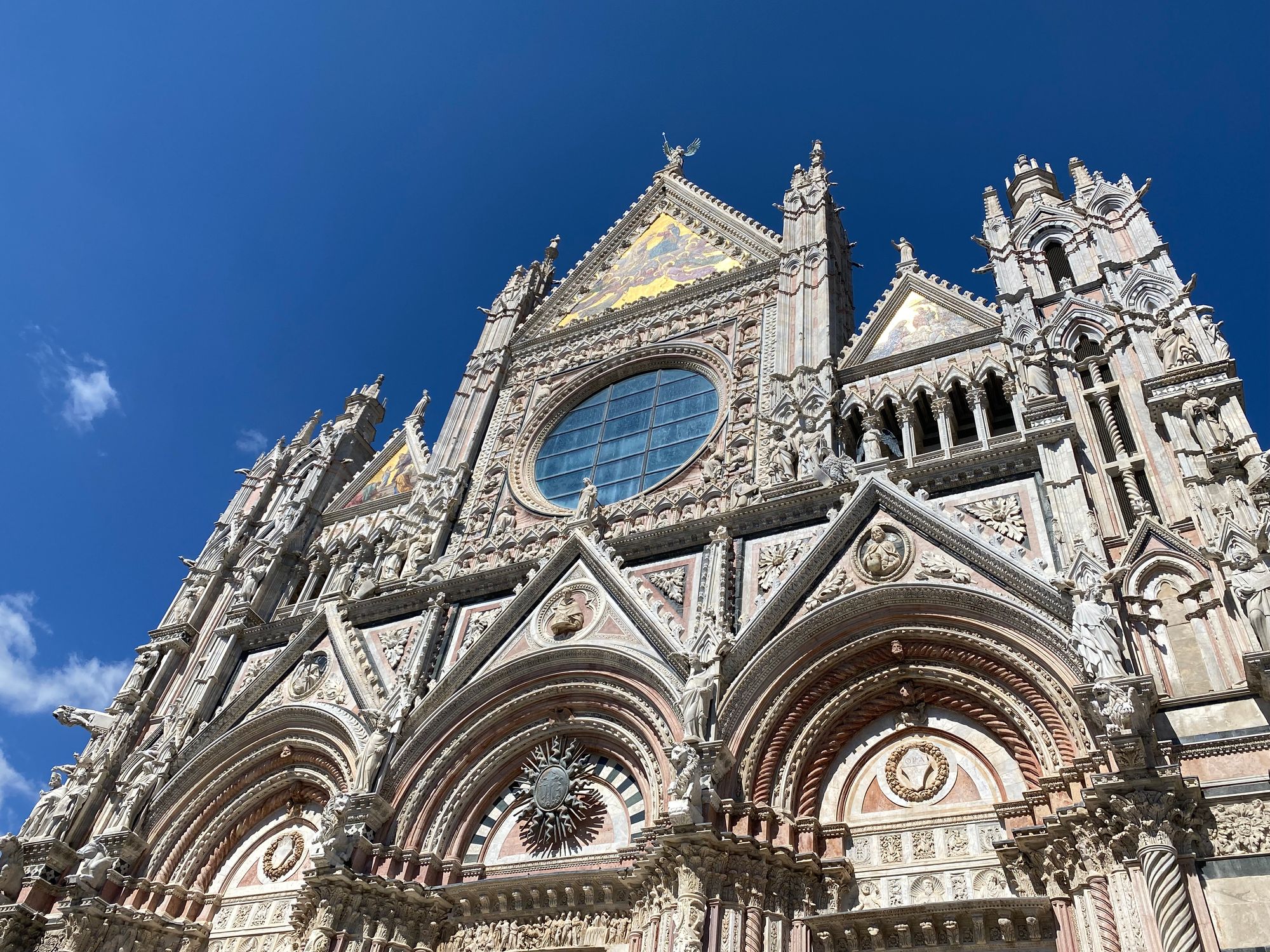 BOLOGNA, ITALY - EMILIA ROMAGNA REGION
Let's bop over the Bologna for a weekend! This city was not originally on my radar, and it is a smidge out of the way if you're relishing in the north of Italy and Tuscany region. But, take a speed train from Florence (40 min), Milan (1 hour 40 min) or Turin (2 hours), and you'll get to Bologna!
Another medieval city with Renaissance vibes, Bologna is cool and more hip than I would have expected. Home to the University of Bologna, the vibes are young, the alcohol is flowing, and there are many festivals and concerts that come through the city.
Within the "city walls" Bologna's streets are windy, narrow, cobble stone, and cute AF. It's a city that feels like every direction could have something delicious around the corner. It's walkable and doable for a weekend visit or less!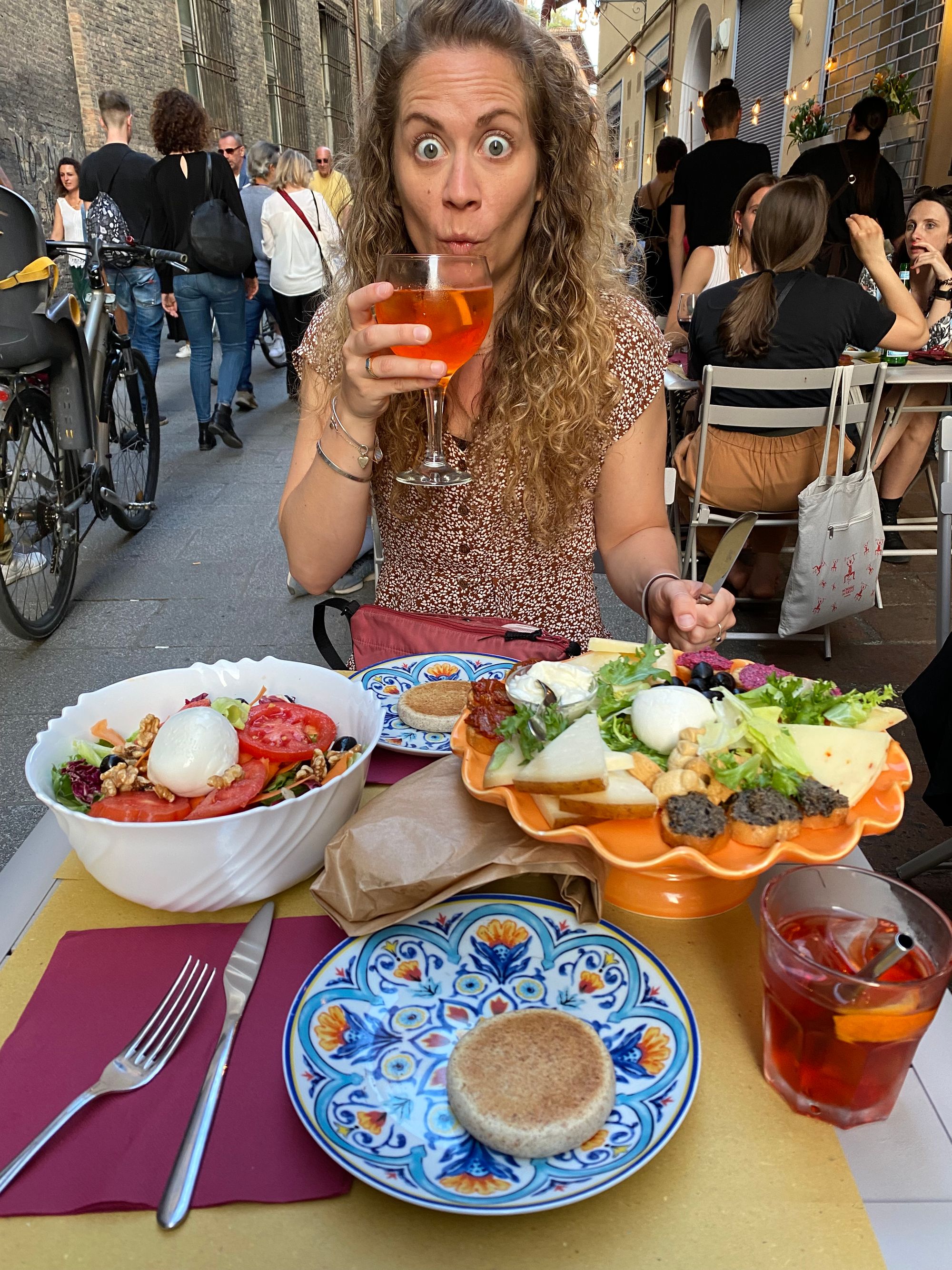 What to do in Bologna?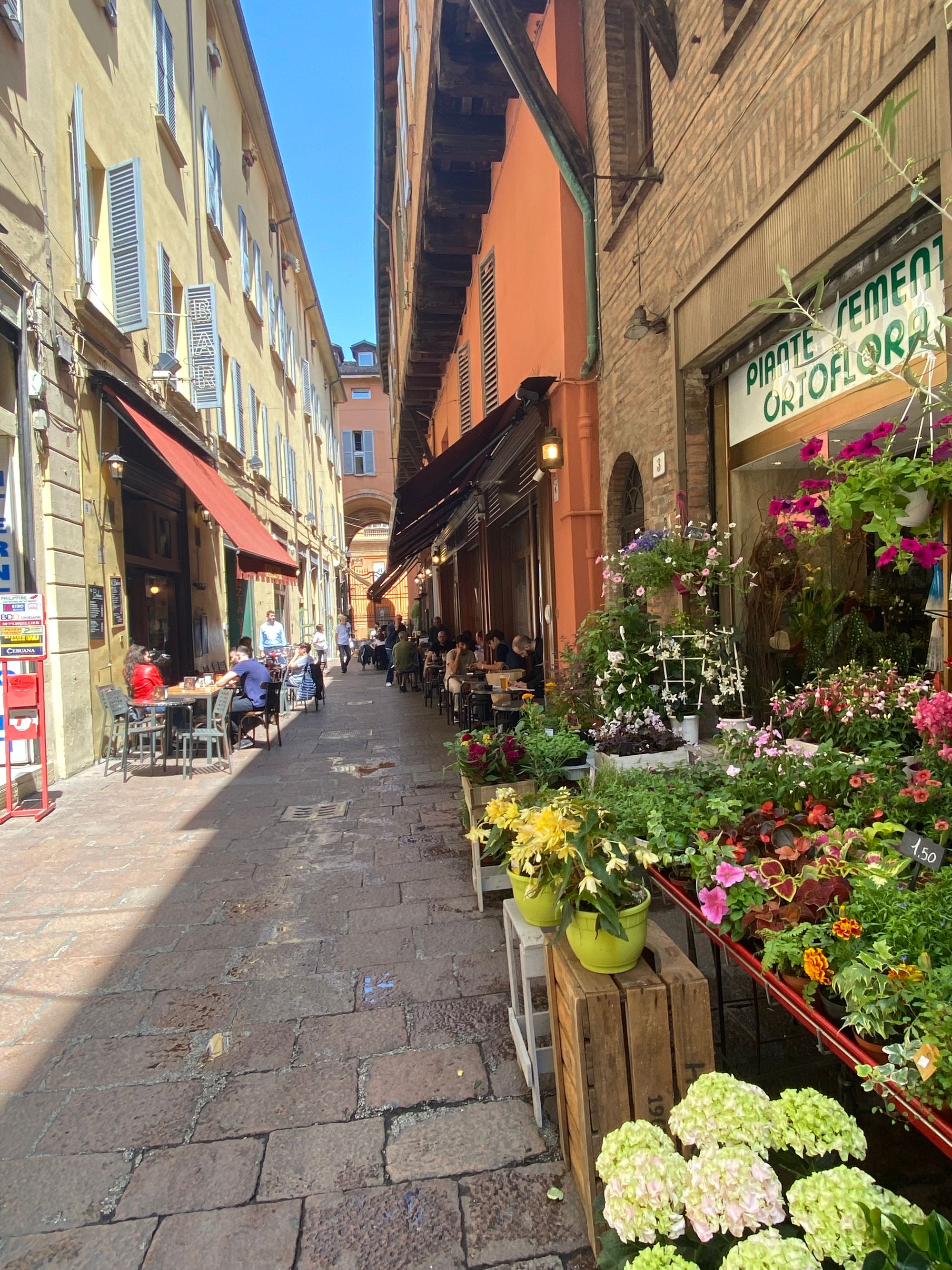 When in Bologna, there is a lot of food to enjoy.
Try the famous tortellini, and yes - the bolognese sauce!
There's also delicious ricotta and fig gelato, brodo (aka tortellini in a broth), lasagna bolognsese, mortadella (no, not bologna baloney, but a cured pork with black pepper and pistachios), piadina (a flatbread pictured in the photos above), parmigiano reggiano with balsamic vinegar, and of course - aperol spritz and lambrusco (fizzy, cold red wine).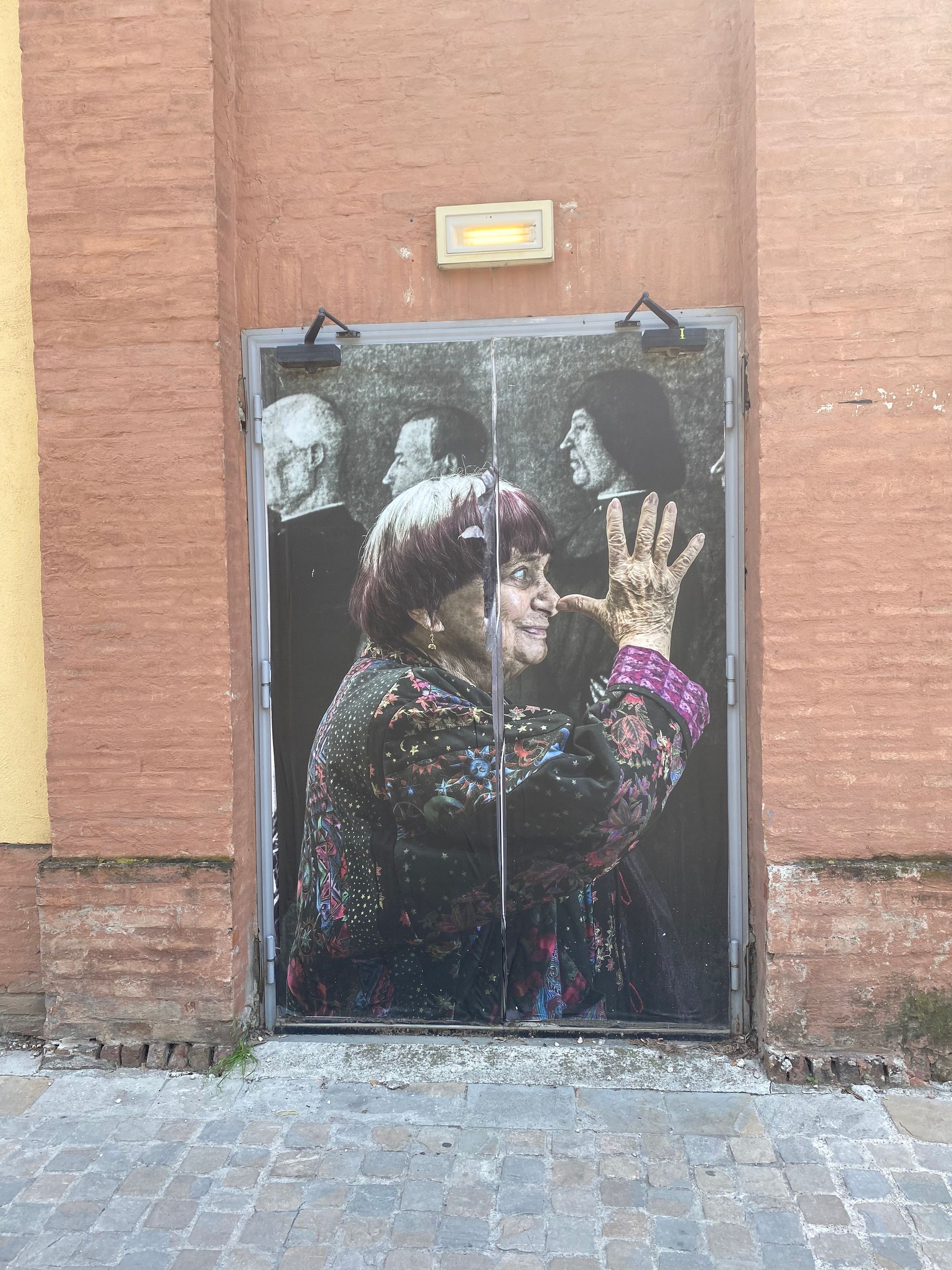 MILANO, ITALY - LOMBARDY REGION
And finally on your tour through northern Italy, we must give a shout out to Milan. Whether it's the city you book your flight into, or just on your way, Milan is known as a global capital of fashion and design. And it truly is fashionable, while being vast and quite an upscale vibe to it, depending on where you are.
From Milan, you can easily travel north into the Dolomites and the lake region, well known for Lake Como. But, if you're in Milan, you'll be plenty busy with the museums, shopping, and food.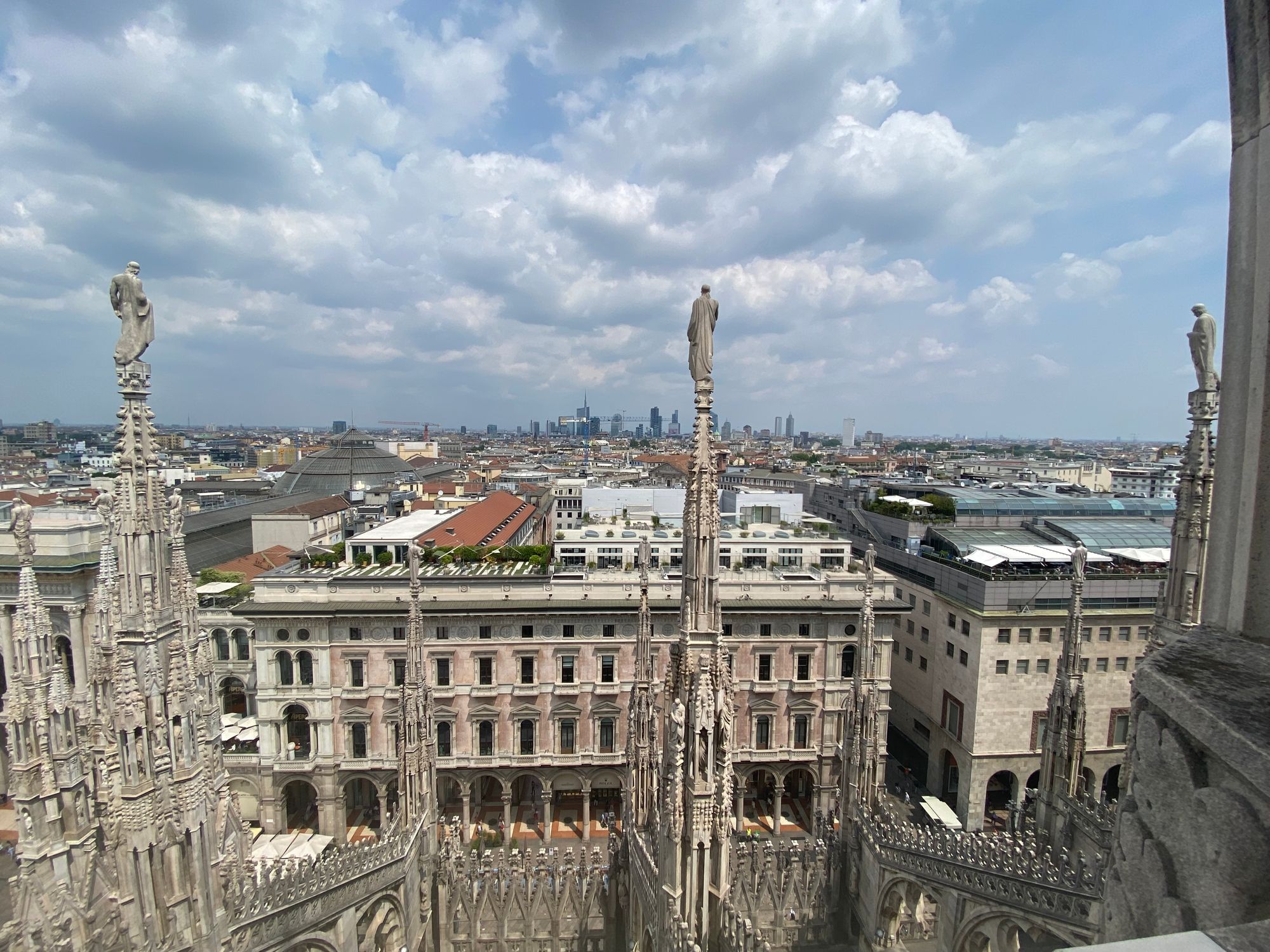 If you're a first-timer in Milan, it makes sense to stay within walking distance of the outstanding sites to see. From the canal district of Naviglio to Broletto near the Castello the Sforzesco, or across the center near the GAM museum, Milan is walkable but also has a useful subway and bus system that is easy to navigate. Milan also has quite a few major train stations to get in and out of the city, to the airport and beyond.
Where to go in Milan: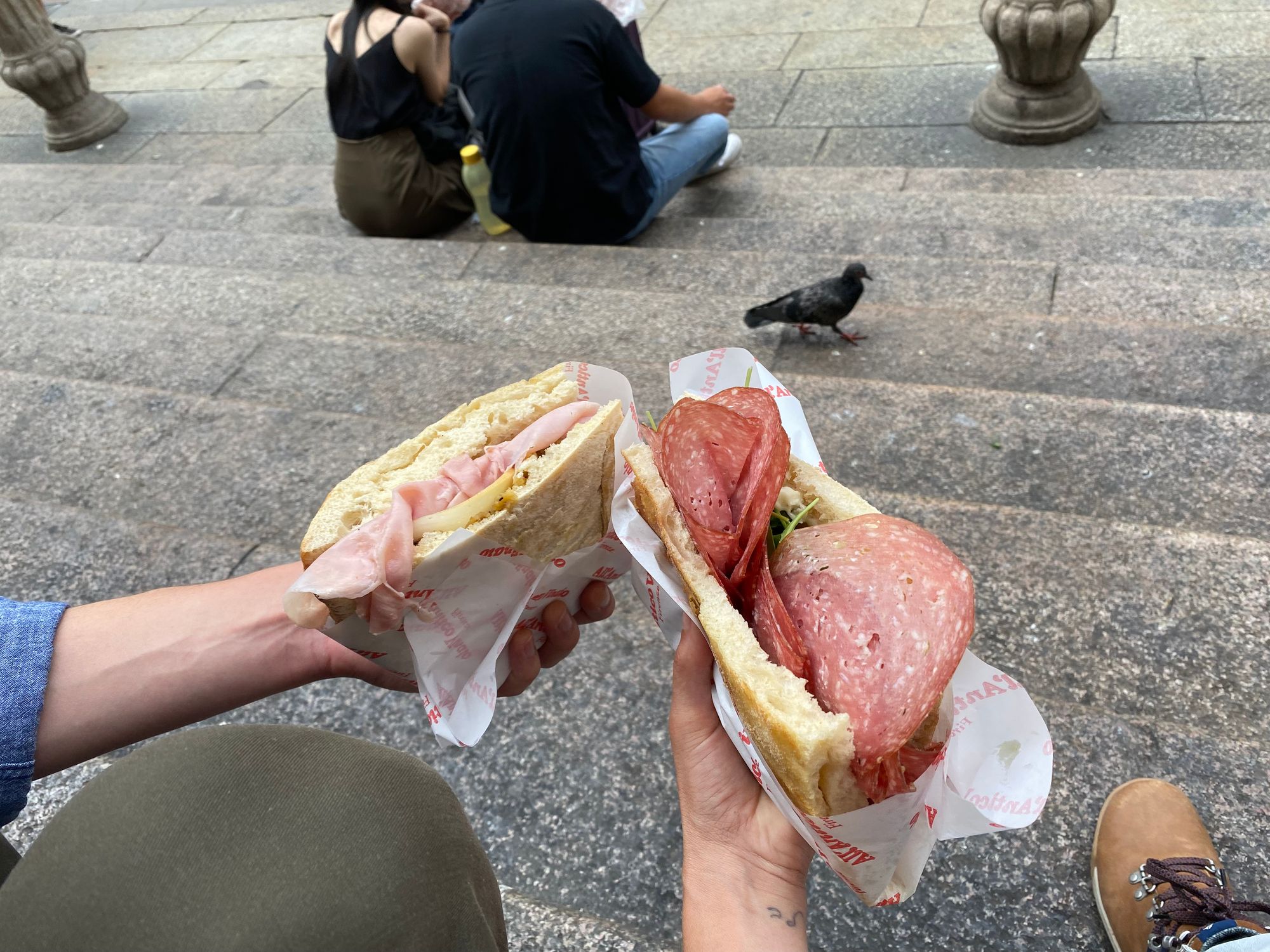 There are too many art museums to choose from, so pick your favorite time period and explore what Milan has to offer!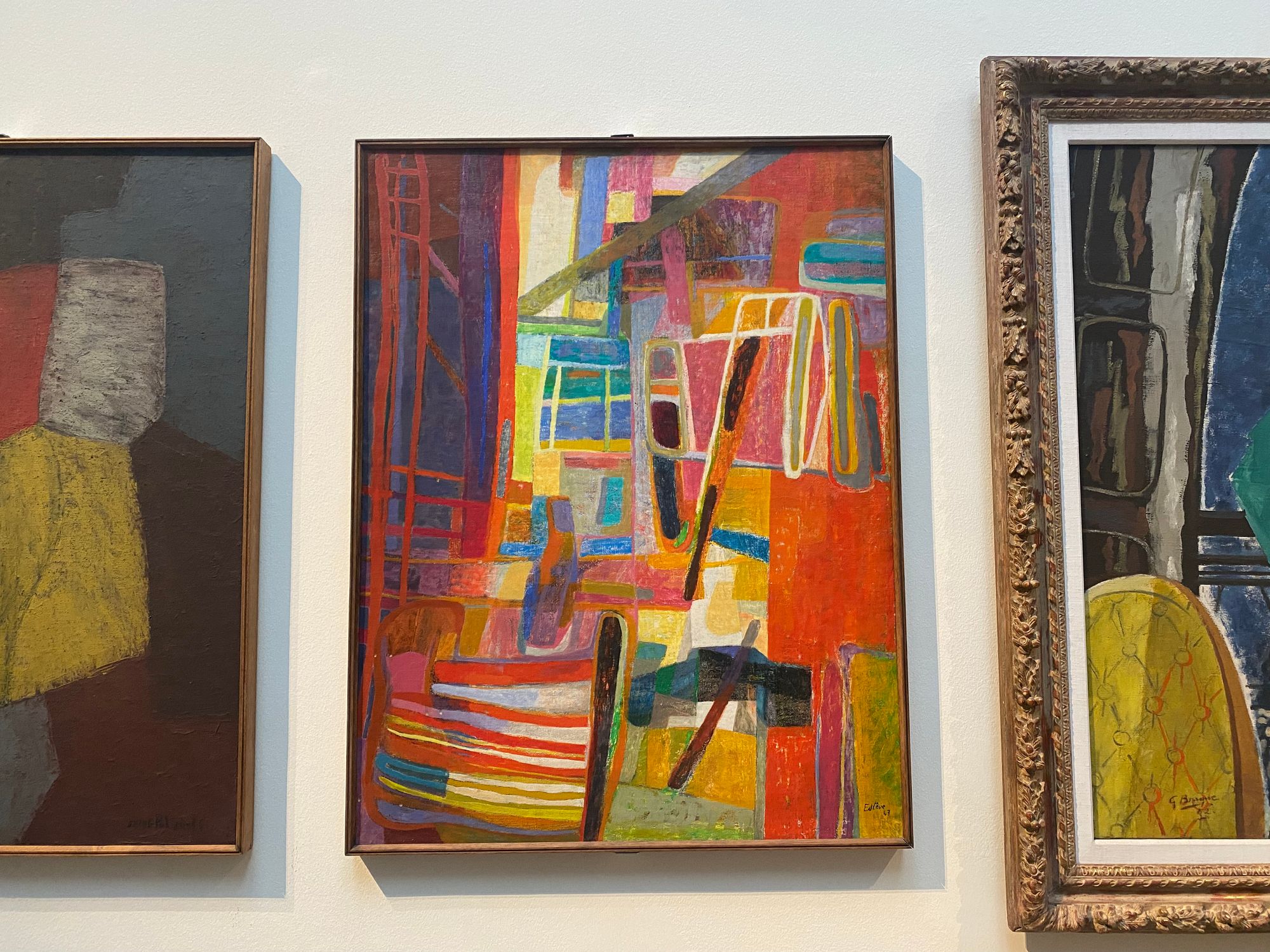 Milan is a busy city, it is beautiful and sharp, and it can be both modern and ancient at the same time. While you visit a pharmacy, you can also be next to columns from the Roman Empire, or as you eat a salami sandwich, you can sit on the steps of a 400 year old church. It is unique in the sense that modernity and history live side by side, and that is a wonderful sense to evoke.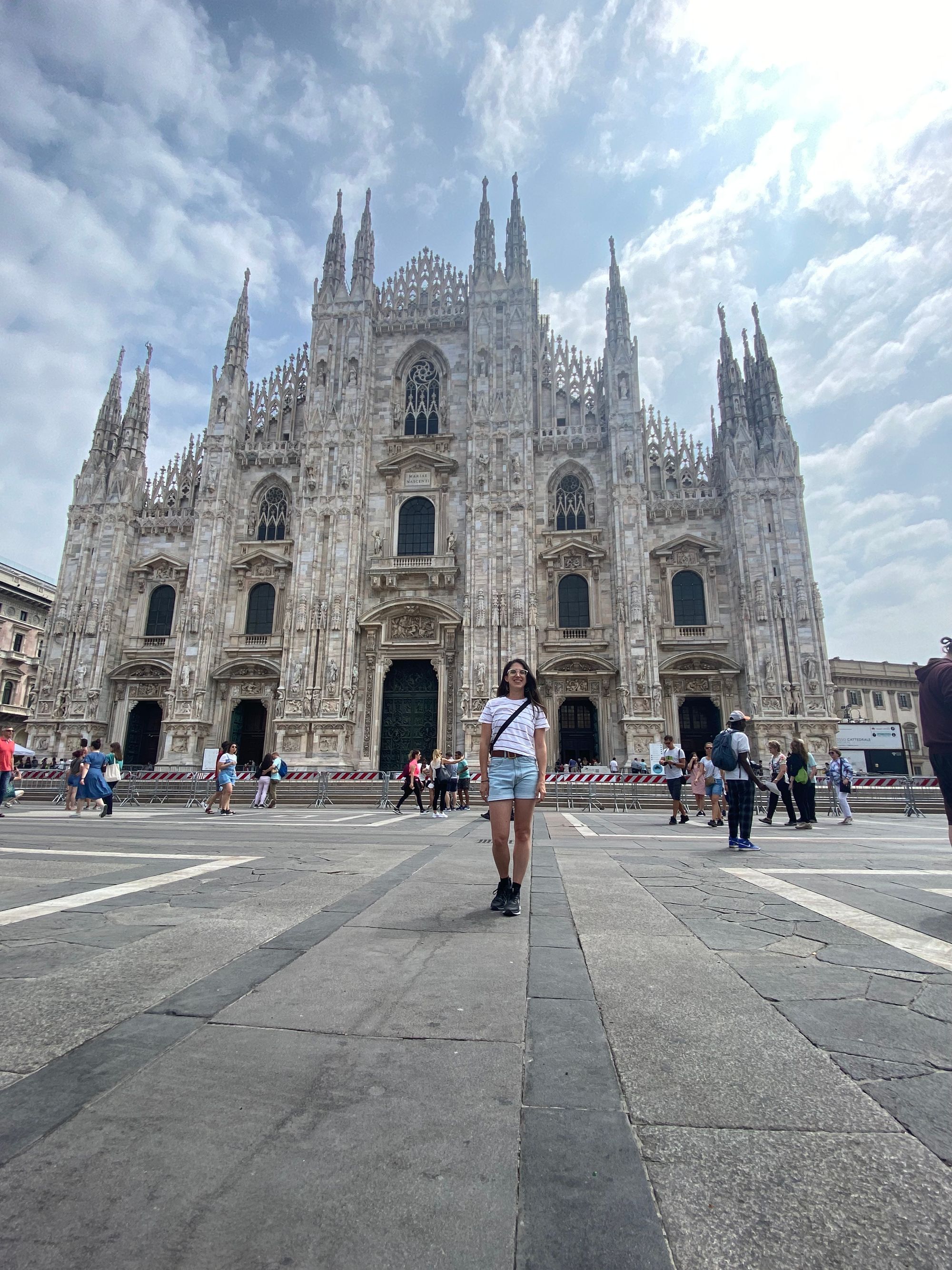 Hopefully this article inspires you to get out there and enjoy all and more that Northern Italy can offer you. Ciao!